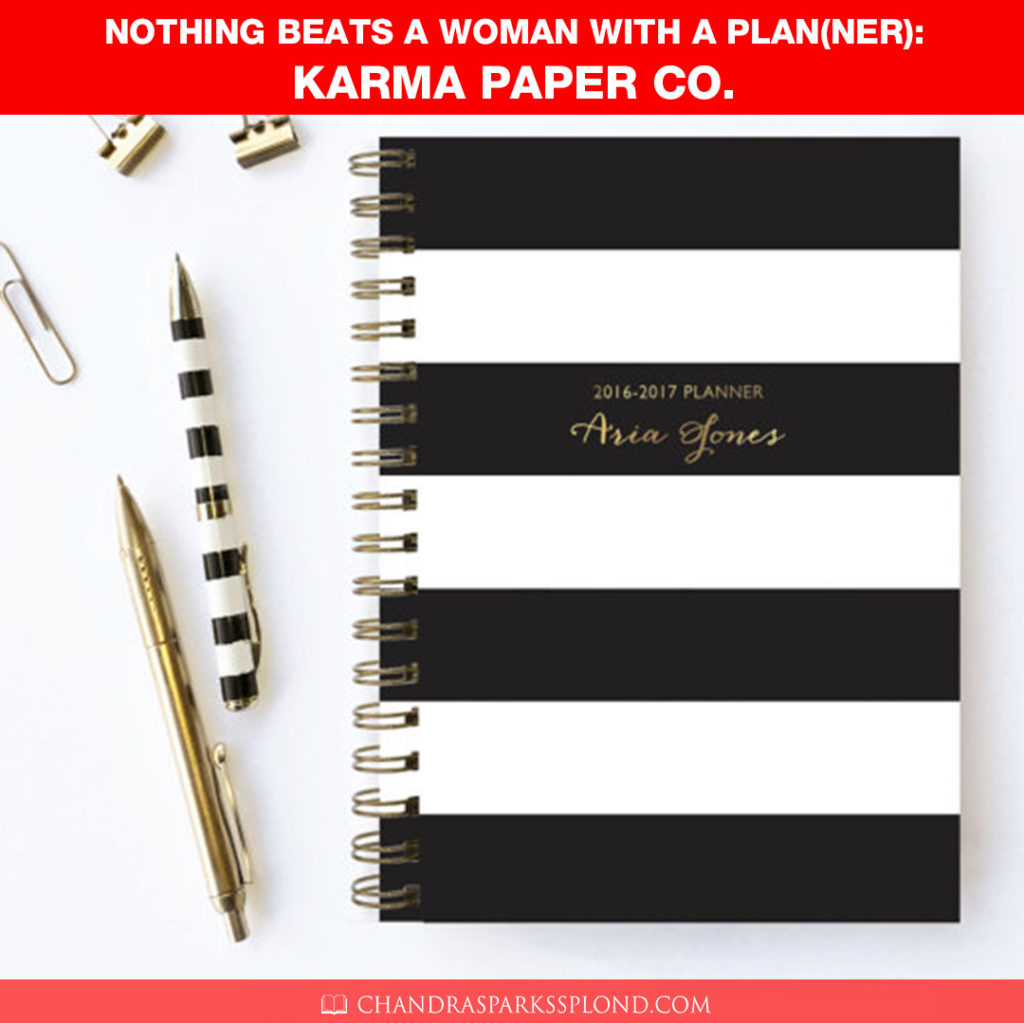 Your planner can be pretty and functional.
If you've been reading my blog for any length of time, you know I love planners about as much as I love books, so I was excited to find the Karma Paper Co. on the Etsy website.
Owned by husband-and-wife design team Kim and Jon, Karma Paper Co. is a boutique stationery brand based in Sweet Grass, Montana.
Karma Paper Co. lives up to its tagline of pretty paper goods with bold designs and high-quality touches like real gold foil on the cover and gold monthly tabs, as well as gold wire-o binding with a lay-flat design. For my review, I opted for a hardcover black-and-white striped monthly calendar/lined notebook combo that does not disappoint. Not only is it high-quality, it is also well made.
My layout includes a year at a glance for 2017 and 2018 and monthly page spreads in addition to the notebook. If you'd prefer more space, Karma also offers several other options, including planners with daily pages that have a January start date and included monthly dated pages, goal planning and monthly bills/expense tracking pages, as well as a light version with undated pages. The planners measure 7.25×9.25 inches with the exception of the light planners, which are 5.5×8.5. There are tons of cover designs, all of which are waterproof, bend and tear resistant and can be personalized with your name, if you'd like.
In addition to planners, the company also sells wedding goods like bridesmaid and groomsmen cards and a bridesmaid planner.
To learn more about Karma Paper Co. or to order a planner, check out the company's Etsy shop.
Editor's Note: I'm excited to do an article on 2017 planners for Hope for Women magazine and to share some of my favorites here with you over the next few weeks. Don't miss my posts about the Kitlife and Purple Trail planner.