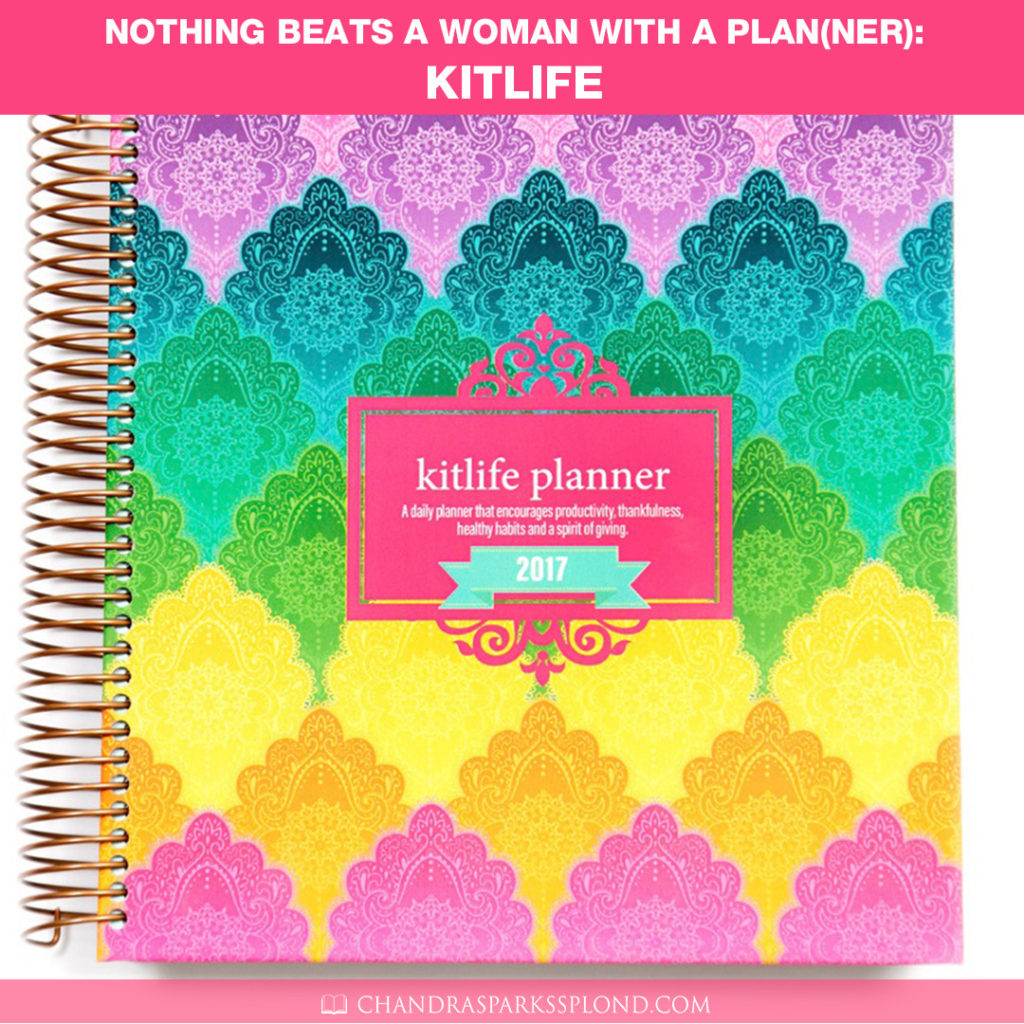 It's hard to believe that we're less than six weeks away from a new year. I'm excited to do an article on 2017 planners for Hope for Women magazine and to share some of my favorites here with you over the next few weeks as part of my ongoing Nothing Beats a Woman with a Plan(ner) series.
Planners have come a long way since I got my first Filofax back in the nineties. I've tried so many of them since then that I've lost count. I live by my planner. Wherever I go, I can assure you, it's within arm's reach. Now that I have the blog, I've been carrying around two for the last year since one is exclusively for my blog editorial content. One thing I've learned is that you have to figure out what works for you.
For me, my planner needs to be portable, practical and affordable. I am also nice-nasty about how the pages are laid out. The date and times need to already be printed on the page, and I've learned that I need a January start date, monthly layout spreads and daily pages.
The Kitlife planner hits all the bullet points. The redesigned 2017 edition is hardcover. I received the Classic Edition, which is absolutely beautiful inside and out. They also offer a Festival and Crown edition. Seriously, the pictures don't do it justice. It includes daily and weekend pages, as well as monthly page spreads. In addition, there's a nutrition and fitness tracker, and pages for quarterly check-ins, a holiday planner, doodles and an overview of 2017/2018. The movable planner dashboard helps you to mark your pages in style and serves as a catch-all for stamps and other small, flat supplies.
You can somewhat customize the planner by adding in note, graph, budget, direct sales or teacher pages. There are also stickers and planner pads for to-do lists, meals, goals, weekly game plans and direct sales. In addition, the company offers notebooks and postcards. If you really want to take your time management planning to another level, sign up for the KIT Klass Personal Development email course.
To learn more about Kitlife or to purchase one of their planners, visit the company website.