Below is a small sample of some of the books I've edited: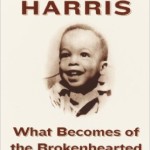 What Becomes of the Brokenhearted
by E. Lynn Harris
"In many ways writing saved my life. It's my hope that sharing my experience will give hope to others who are learning to deal with their "difference." I want them to know they don't have to live their lives in a permanent "don't ask, don't tell" existence. Truth is a powerful tool.
"But my hope for this book doesn't stop there. I think there is a message here for anyone who has ever suffered from a lack of self-esteem, felt the pain of loneliness, or sought love in all the wrong places. The lessons I have learned are not limited to race, gender, or sexual orientation. Anyone can learn from my journey. Anyone can overcome a broken heart."–E. Lynn Harris
---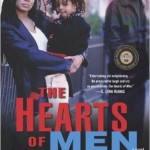 The Hearts of Men
Travis Hunter
Tall, dark, and handsome, Prodigy Banks was once a playboy. Now he's a man any mother would be proud to call her son, and when he meets Nina, the mother of the young boy he mentors, it seems that life is going to get even better. But when his past threatens his newfound respectability, Prodigy has to act fast to protect his new relationship.
Bernard Charles is haunted by childhood memories of abandonment and poverty. His workaholic ways frustrate his wife, Diane, and leave her vulnerable to another man's advances. After her betrayal, will Bernard move on or move out?
Winston "Poppa Doc" Fuller has a fix for what's ailing the younger generation. Married for more than forty years to his beloved Ethel, Winston brings healing to everyone he touches. Yet despite his best efforts, he hasn't been able to reach his own thirty-three-year-old son—a situation that soon requires urgent resolution, because as Poppa Doc tells his son: "I love you, but I'm not proud of you. Make me proud of you before I leave this earth."
In his marvelous debut novel, Travis Hunter has crafted a tale that is funny, sexy, and touching—revealing what it truly means to have the heart of a man.
---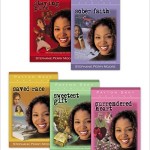 Payton Skky series
Stephanie Perry Moore
In Staying Pure, Payton Skky is beautiful and popular and dating Dakari Graham, the most attractive and desirable guy in their Georgia high school. The problem? He wants to have sex with her while she wants to obey God and stay pure until marriage. With pressures coming from all sides, Payton begins to wonder if waiting is really worth it. When he breaks it off with her for a more willing girl, Payton's world crashes down on her. As she struggles to answer these questions and gets to know Tad Taylor, Payton realizes that following God is the real secret to staying pure.
In Sober Faith, Payton Skky and her girlfriends are in their senior year at their Georgia high school and loving every minute of it. But the rest of Payton's crew has strayed from God and continues to make bad decisions. While chasing after a good time, her friends begin experimenting with alcohol, drugs, and sexual sin. How can Payton help her girls turn toward God and away from those sins? Can she resist her own impulses to try things she knows are against God's will? See if Payton discovers how to show her friends that true faith is sober faith.
In Saved Race, Payton Skky, on the verge of graduation, encounters ethnic diversity several ways she never imagined. First, her ex-boyfriend Dakari is unjustly roughed up by a white police officer. Then her white teacher admits her fear of teaching in a mostly African-American school. Many of Payton's friends are also suspicious of her bi-racial cousin. Payton struggles to figure out where these prejudices come from and find effective ways to overcome them while loving everybody as God commands.
In Sweetest Gift, Payton Skky has finally arrived at college. In no time she's facing the same pressuresand stresses most college students face. She's still conflicted about boyfriends, and studies are difficult. But when she is faced with her suitemate's suicide attempt, Payton is jolted back to the basics of her faith. No matter what the pressures of life, she has great worth and value in the eyes of the Lord.
In Surrendered Heart, it's Payton's second semester at college. The death of her grandfather, and deepening relationship with Tad teach her the value of living for God. As Payton surrenders her heart to God and shares her faith, she finds out that all she has ever desired is wrapped up in Him. Her relationship with Christ allows her to be complete and to handle the growing pains of life. 
---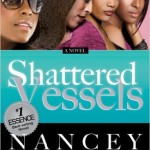 Shattered Vessel
Nancey Flowers
Where are all the good men? Sandy Jackson's husband is unrelenting in his pursuit of infidelity. Sandy was unaware of this until a woman who felt jilted gives Sandy a call providing her with intimate details. Sandy strongly believes in the bond of marriage and is not willing to give up a good man so easily. India McCall's husband physically abuses her, and then showers her with gifts to receive forgiveness. She is all to willing to forgive and forget each time he presents her with an even more expensive gift. India's sister Patience, is well aware of her sister's problems, but doesn't know the extent until she finds her sister comatose.Wanita Freeman's husband is so involved in his career that he rarely has time for anything, especially an inept wife who wants to start a family. He berates Wanita at every given chance lowering her self-esteem and self-worth each syllable. Still, she refuses to make the same mistake as her mother and be alone.Shattered Vessels will make you wonder whether good men are really that hard to find!
---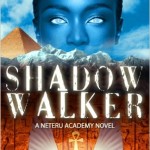 Shadow Walker
L.A. Banks
Sarah Rivera has a lot going on in her life right now. It's bad enough that she's being shipped off to Temt Tchaas Academy also known as Neteru Academy, a high school for future Guardians of the Light who have special powers, but she has to go there with her cocky twin brother and the rest of her compound brothers and sisters. To make matters worse, everyone has ridiculous expectations of her all because her parents are like supernatural rock stars for saving the planet sixteen years ago. But what nobody, not even her best girlfriend Tami seems to be getting is the fact that, Sarah doesn't think she's special, doesn't want to be a demon-hunting hero, and is even afraid of the dark! So what that her mother was a Warrior Angel and her Dad used to be a Hell Council-level Vampire? Opposites attract. Go figure. As far as Sarah is concerned, all she got from the combination was a pair of fangs that lengthen at inappropriate times to embarrass her in front of her secret crush; whereas her brother, Alejandro, got the good looks and cool wings. However, what her parents' status has created is drama in her life by ensuring that the mean girls at school will make her life a living nightmare. Sarah knows her family's renowned slayer reputation will also ensure that everyone at school will assume she had it easy and should be able to do everything her famous rebel parents can do, when the heartbreaking truth is, she cant. Not by a long shot. Once at the hidden boarding school in the Appalachian Mountains, things go from bad to worse as Sarah tries to fit in. Her nightmares increase and it isn't just anxiety; her second sight is suddenly developing at a record pace. Layers of secrets are held in the building, held by her parents, and nothing is as it seems. There is something really bad going on at the school, worse than bad – deadly. Only, faculty and administrators don't know where to begin to look for the cause as students start to disappear. Sarah must then make a choice to stand on the sidelines or to help use her gifts to save someone dear. But to do that means facing all of her greatest fears, along with a demon or two.
---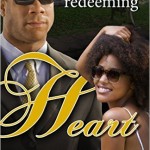 Redeeming Heart
Pat Simmons
Landon Thomas (In Defense of Love) brings a new definition to the word "prodigal," as in prodigal son, brother or anything else imaginable. It's a good thing that God's love covers a multitude of sins, but He isn't letting Landon off easy. His journey from riches to rags proves to be humbling and a lesson well learned. Real Estate Agent Octavia Winston is a woman on a mission, whether it's God's or hers professionally. One thing is for certain, she's not about to compromise when it comes to a Christian mate, so why did God send a homeless man to steal her heart? Minister Rossi Tolliver (Crowning Glory) knows how to minister to God's lost sheep and through God's redemption, the game changes for Landon and Octavia. Sequel to In Defense of Love.
---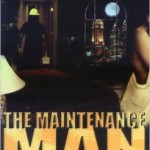 The Maintenance Man
Michael Baisden
Every Woman's Dream: Malcolm Tremell is handsome, charismatic and a great lover; but in his world sex is not a game…it's serious business. Every week his schedule is booked with secret rendezvous, extravagant dinners and sessions of passionate love making, all for the right price. But Malcolm begins to reflect on his gigolo lifestyle when he meets Toni, a talented dancer and choreographer. But can her love transform him into the man he wants to be and the man she needs to make both their lives
---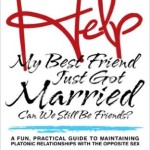 Help! My Best Friend Just Got Married
Toni Staton Harris
Can men and women be platonic friends? Absolutely! The real question is can they be friends when one or both friends enters into a committed relationship? Absolutely! The deeper answer lies in how.
Help! My Best Friend Just Got Married, Can We Still Be Friends? not only furthers the conversation as to whether men and women can be friends, but guides all parties involved on how to maneuver within these sometimes complicated relationships. This book directs you to look within yourself and examine your own motives. It will enable you to label your relationships correctly to avoid confusion.
Can men and women be friends? Yes! Now learn how.
---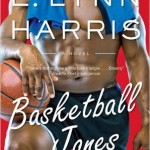 Basketball Jones
E. Lynn Harris
Aldridge James "AJ" Richardson is living the good life. He has a gorgeous town house in always-flavorful New Orleans, plenty of frequent-flier miles from jet-setting around the country on a whim, and an MBA—but he's never had to work a regular job. He owes it all to his longtime lover, Dray Jones. Dray Jones the rich and famous NBA star. They fell in love in college when AJ was hired to tutor Dray, a freshman on the basketball team. But Dray knew if he wanted to make it to the big time, he must juggle his public image and his private desires. Built on a deep, abiding love, their hidden relationship sustains them both, but when Dray's teammates begin to ask insinuating questions about AJ, Dray puts their doubts to rest by marrying Judi, a beautiful and ambitious woman. Judi knows nothing about Dray's "other life." Or does she?
In Basketball Jones, E. Lynn Harris explores the consequences of loving someone who is forced to conform to the rules society demands its public heroes follow. Filled with nonstop twists and turns, it will keep readers riveted from the first page to the last.
---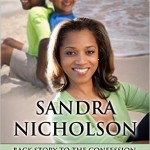 Sandra Nicholson: Back Story to The Confession
Pat Simmons
There is something to be said about a woman's first love. Kidd and Ace Jamieson's father, Samuel Jamieson broke their mother's heart. Can Sandra Nicholson recover? Her sons don't believe any man is good enough for her, especially their absentee father. Kidd doesn't deny his mother should find love again since she never married Samuel. But will she fall for a carbon copy of his father? God's love gives second chances.
---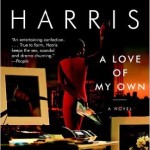 A Love of My Own
E. Lynn Harris
After Zola Denise Norwood meets media mogul Davis Vincent McClinton on a New York-bound flight, he makes her a couple of offers before they even land. One is editing his hot new urban style magazine Bling Bling. The other is more personal. As Zola and Raymond Tyler, Jr, Bling Bling's CEO, pursue their ambitions and search for love, secrets from the past and events out of today's headlines (plus the shenanigans of John Basil Henderson and Yancey B.) keep the action moving.
---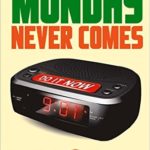 Monday Never Comes
Liana Sims
It's more than a weight loss journey. Monday Never Comes is a story of triumph and victory in the face of what seemed impossible. Even if your battle isn't against obesity, we all face battles in life, and it's good to know that those battles don't have to stifle us. In this book, Liana shares that she learned that her fight against obesity wasn't won in the kitchen nor in the gym. She conquered the fight that was in her mind. What are you seeking to conquer? Is it school, a career goal, an addiction, a toxic relationship? Regardless of what your thing is, we all have a thing; and like Liana's obesity, those things may seem impossible, but they are not! Liana shares her story and the principles learned along the journey to help you overcome the seemingly impossible. Be encouraged and decide to fight TODAY because MONDAY NEVER COMES!