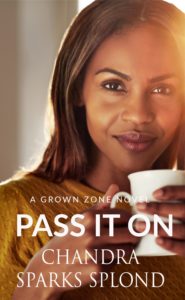 Pass It On
In the third book of the Grown Zone series, it's been a long time since Reese Williams can remember things being good. After getting pregnant her senior year of high school, Reese abandoned her dreams of going to college in order to take care of her baby. Now, years later, she's starting to wonder if life has more to offer. After making a difficult decision, Reese finds herself at rock bottom and considers doing things she never thought she'd do—like returning to her trifling ex. What's a single momma to do when she wants to pass on the gift of a great life to her daughter?
---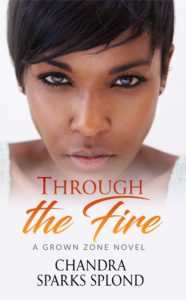 Through the Fire
In the second book of the Grown Zone series, news reporter Vanessa Johnson has spent her entire professional career in the public eye, so the last thing she wants is for her private life to be televised for the entire world to see. After dealing with a heartbreaking devastation unlike anything she's experienced in her twenty-four years,  Vanessa takes a job in her hometown where everybody and their momma know her business—and have her back. As the hits keep coming, can she make it through the fire and get back to the life she once loved?
---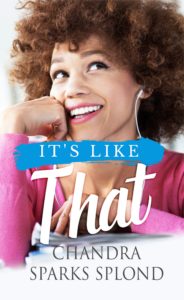 It's Like That
In the first book of the Grown Zone series, after suffering a tragic loss ten years ago, twenty-six-year-old Jasmine Richardson has traded her love of lyrics for writing legal briefs. It only takes one encounter with the microphone for Jasmine to realize the music is still in her heart—if only it could pay the bills. After making some bad decisions, Jasmine is thrown into a tailspin. She is forced to consider taking a case that could make her legal career from someone from her past. Suddenly, Jasmine finds herself questioning her future. When the music is still in your heart, sometimes life forces you to make some tough decisions. Sometimes…it's like that.