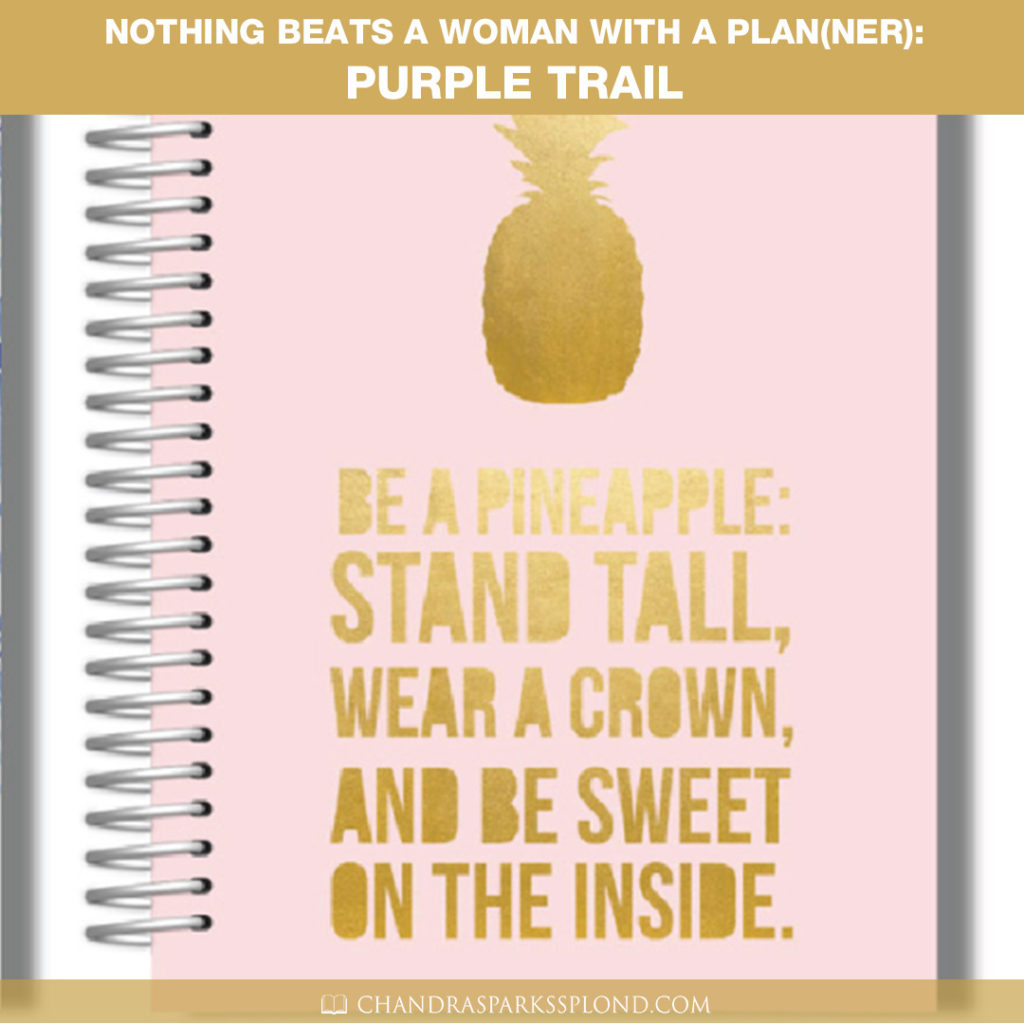 For the last year or so, I've been using two planners—one for my personal/business life and the other for my blog editorial calendar. For 2017 (and actually 2018 too), my choice for my blog calendar is one created by Purple Trail.
The company offers fully customizable planners—you pick the start month; whether you want a daily, weekly or monthly spread; add-ins like sticker and folder packs; notes, puzzles and games, and baby tracker; and one of their customizable cover designs or design your own. You also have the option of choosing hardcover, soft cover or a binder in 6" x 8" or 8.5" x 11".  I decided since my planner is always with me, I wanted a conversation piece and a way to promote my books without opening my mouth, so I opted to design my own hardcover monthly planner and added in note pages, checklists and to-do lists. If you select a monthly planner, it covers 24 months. I had someone at Fiverr create a design with all my book covers, including my upcoming release.
In addition to planners, you can use Purple Trail for most of your design needs, including invitations and cards, wedding stationery, business stationery, gifts like personalized mugs, wall art and t-shirts. The quality of the products is great, and I received my planner pretty quickly. (Keep in mind it was off season though. With the holidays, plan accordingly.)
To learn more about Purple Trail or to order your planner, visit the company's website.
Editor's Note: I'm excited to do an article on 2017 planners for Hope for Women magazine and to share some of my favorites here with you.