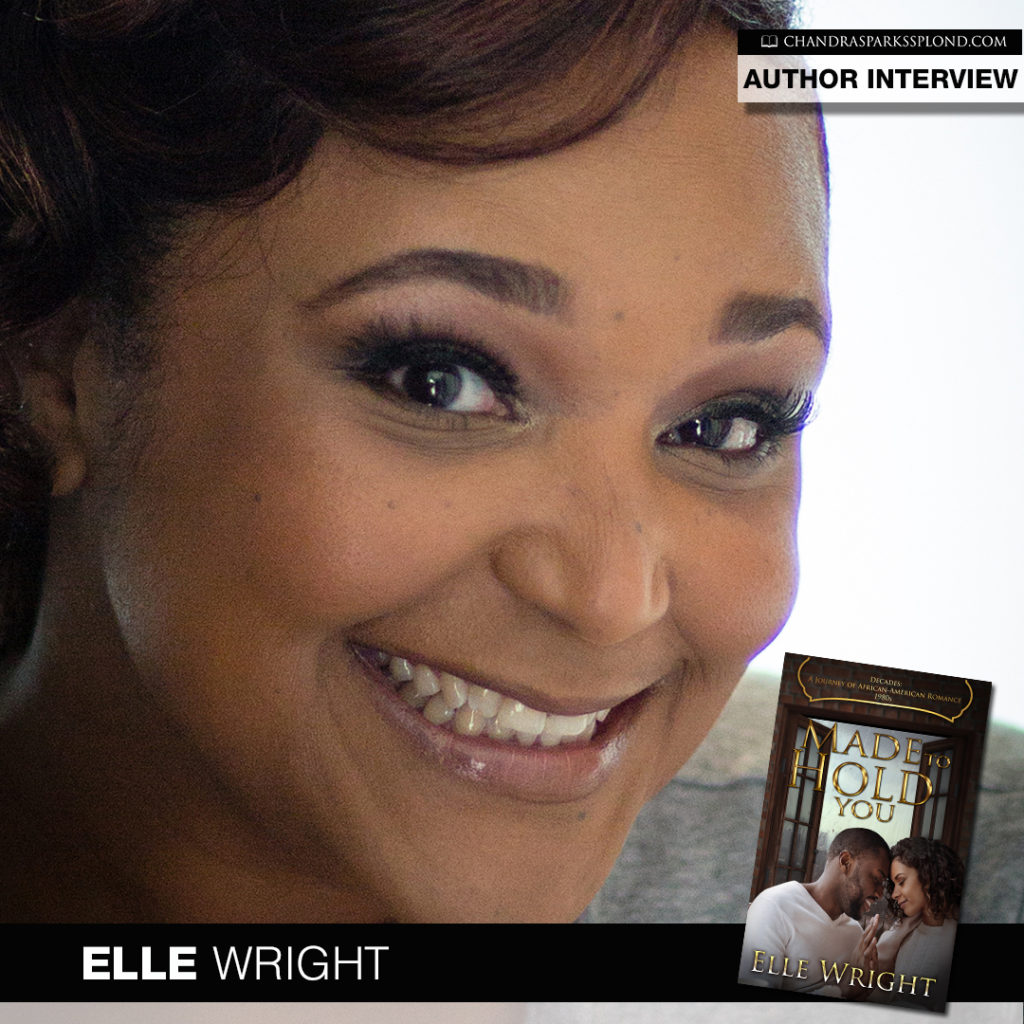 Elle Wright was made for romance. Today she's visiting to talk about Made to Hold You, her contribution to the ongoing Decades project.
Tell me about your latest book.
Made to Hold You is set in the 1980s. It is the story of a family, a marriage, torn apart by the war on drugs. Layla Johnson's life changes when she finds out her husband has a very bad habit. She's pregnant with their second child and makes the decision to leave everything behind. Lincoln Johnson has hit rock bottom and has lost everything he's held dear due to his choice to experiment with drugs. Now, he must fight for his life, he must fight for his wife and children.
Why did you decide to write it?
I love the 80s! It's just that simple. I have fond memories of that time, and I was chomping at the bits to write something that resonated with readers and took me back to that simpler time.
Also, I was a kid during the decade and I wanted to explore the challenges that adults faced in that decade. It was fun to interview people who were in their twenties and thirties during that time. Life was different, but the same.
What do you want readers to learn from the story?
At its heart, Made to Hold You is the story of redemption. I wanted to delve into the nature of people, how one person isn't all bad or all good. Growing up, I didn't just hear the stories of how drug abuse shook families, I've seen first-hand how devastating it is to every member of a family. But I've also witnessed real courage, real determination to make different choices, despite the obstacles to become clean and sober.
It takes a strong person to forgive and move forward, to risk your heart for that one person who makes you better. Layla and Lincoln are a couple to root for. And I hope readers enjoy their journey.
What do you want readers to learn from your life?
When readers look at Elle Wright, I hope they see someone who has made it through, despite the many challenges I've faced. I want readers to know that I put a little bit of myself into every single novel I write.
Most importantly, I hope readers know that even though I've wanted to quit, I never do. There are so many stories to be told, so much black love to spread around.
Who is your favorite author and why?
Anyone who knows me, knows that I absolutely adore Beverly Jenkins. It was her book, Indigo, that made me the fan of black romance that I am today. I'd never read a romance before my mom gave me her copy of Indigo, and I actually hesitated to read it. But let me tell you, I'm so glad I gave in and opened the book. It changed my life. She changed my life.
When I met her for the first time, it was nothing but love. She's so giving, so real. I'm so blessed to actually know her and talk to her. Dream come true.
What's next for you?
Made to Hold You releases on September 1.
Also, I'm in the middle of two contemporary romance series: The Jacksons of Ann Arbor (Harlequin Kimani) and Wellspring Series (Kensington Dafina). The second book in the Wellspring Series, Enticed By You, releases August 29.
Do you have anything you would like to add?
I'm so grateful for this opportunity. I've met so many wonderful authors and readers on this journey.
I hope readers enjoy my 1980s world and fall in love with Layla and Lincoln!
To learn more about Elle Wright, visit her website or connect with her via social media.
Website: http://www.ellewright.com/
Facebook: https://www.facebook.com/ElleWrightAuthor
Twitter: @LWrightAuthor
Instagram: @lrwrightauthor
Amazon Author Page: http://www.amazon.com/Elle-Wright/e/B00VMEWB78