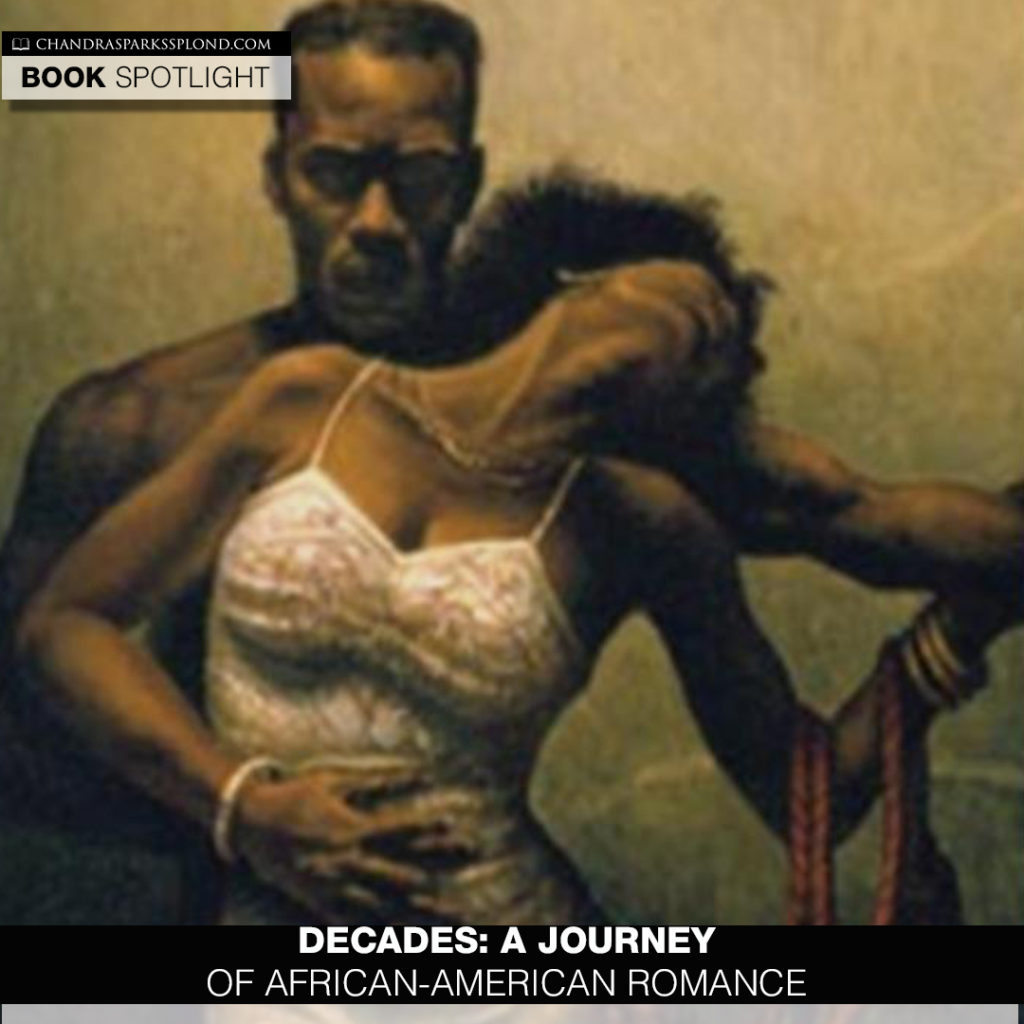 It's hard to believe that 2018 is right around the corner. I'm so excited because it's shaping up to be a great year in books. One of the projects I'm most excited about is Decades: A Journey of African-American Romance. Each month over the next year, I will be interviewing the authors who are a part of the series, but first I wanted to give you an overview, courtesy of series creator Wayne Adrian Jordan and author Patricia Sargeant.
Years ago, Harlequin in its American Romance line published a 12-book series, A Century of American Romance. Each story was set in the 20th century and told a love story with a background that focused on events within each decade. As with these projects, there was no black hero or heroine.
In response to Harlequin's oversight, award-winning, multi-published author Wayne Adrian Jordan wanted to publish a similar project, a love story in each decade that also looked at the black experience. He pitched his idea to a few publishers but none of them was interested.
During the 2016 Romance Slam Jam conference, Wayne approached a few authors whose work he admired and asked them if they would be interested in participating in this historical romance series. Each author immediately said yes, and Decades: A Journey of African American Romance was born. The series launches in January 2018.
The Decades authors are:
Lindsay Evans: 1900s, A Delicate Affair, January 2018
Kaia Danielle: 1910s, A Secret Desire, February 2018
Sheryl Lister: 1920s, Love's Serenade, March 2018
Suzette Harrison: 1930s, The Art of Love, April 2018
Kianna Alexander: 1940s, Love's Sweet Melody, May 2018
Carla Buchanan: 1950s, Pride and Passion, June 2018
Wayne Adrian Jordan: 1960s, Promise Me a Dream, July 2018
Keith Thomas Walker: 1970s, Election Day, August 2018
Elle Wright: 1980s, Made to Hold You, September 2018
Zuri Day: 1990s, Thug Love, October 2018
Denise Jeffries: 2000s, Inconsequential Circumstances, November 2018
Patricia Sargeant: 2010s, Campaign for Her Heart, December 2018
Like the Facebook page, Decades: A Journey of African American Romance, to join their journey, https://www.facebook.com/decades2018/?hc_location=ufi.
Also, mark your calendars for Saturday, December 16, 2017. Celebrate the holiday season and the launch of the historical romance series, Decades: A Journey of African American Romance and meet the authors on Facebook.
Here's the host schedule: (Times are EST.)
11 a.m. to Noon: Lindsay Evans
Noon to 1 p.m.: Kaia Danielle
1-2 p.m.: Sheryl Lister
2-3 p.m.: Suzette Harrison
3-4 p.m.: Kianna Alexander
4-5 p.m.: Carla Buchanan
5-6 p.m.: Wayne Adrian Jordan
6-7 p.m.: Keith Thomas Walker
7-8 p.m.: Elle Wright
8-9 p.m.: Zuri Day
9-10 p.m.: Denise Jeffries
10-11 p.m.: Patricia Sargeant