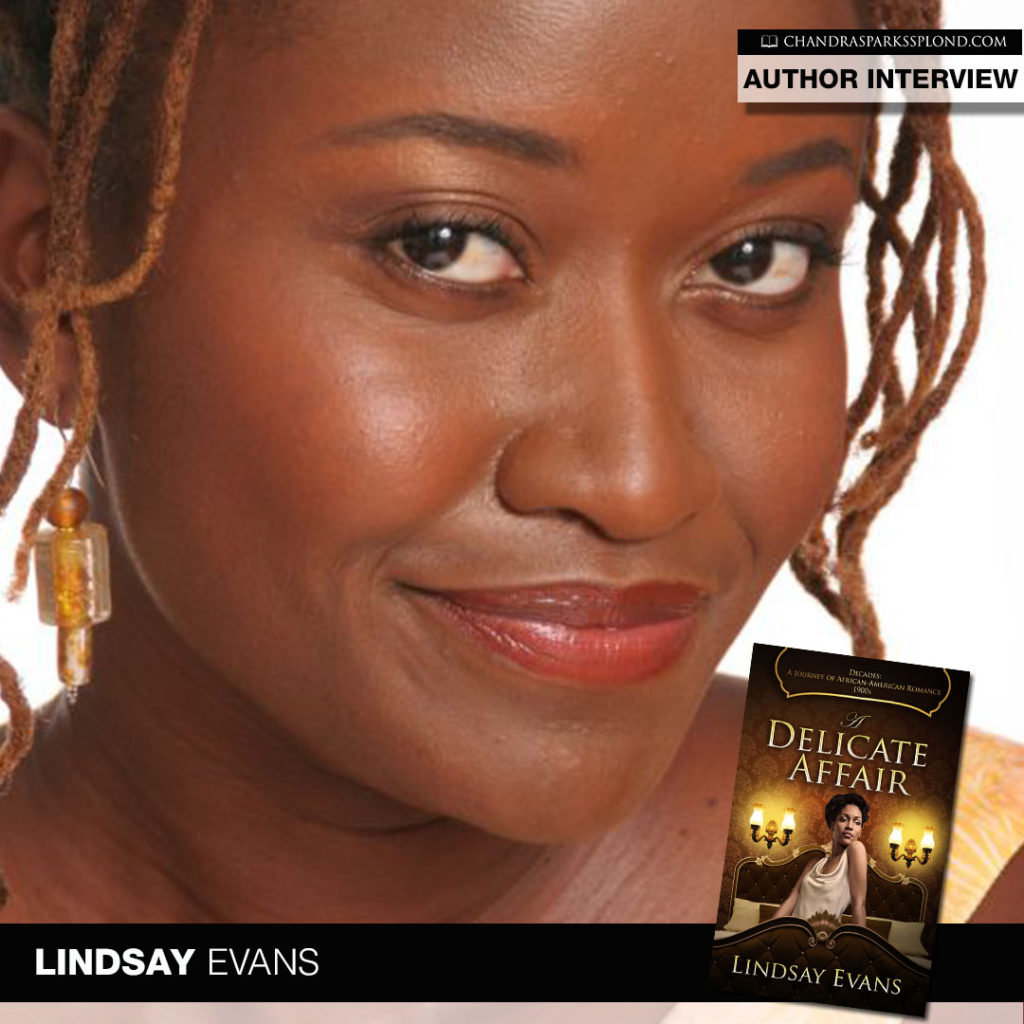 Writer Lindsay Evans is kicking off the yearlong Decades project with her historical novel, A Delicate Affair.

Tell me about your latest book.
My latest book is a historical romance called A Delicate Affair. It's about a hot-blooded Southern musician who escapes to the North for a safer and better life only to run into a cold-tempered woman who makes him want things he knows he shouldn't. The novella is the first of 12 historical love stories in the series Decades: A Journey of African-American Romance.
Why did you decide to write it?
I love historical novels and can't get enough of lovers who are complete opposites but somehow, through amazing sexual chemistry (and other things), manage to make things work out. It's my writer catnip.
What do you want readers to learn from the story?
Just because your life appears to be heading in a particular direction doesn't mean it's too late to change it. If you are unhappy, the time to change your situation is always now.
What do you want readers to learn from your life?
Kindness and being open-hearted are important to having a happy life; even more than success.
Who is your favorite author and why?
Helen Oyeyemi is my absolute favorite. Her writing is truly beautiful, and (as an author) I'm very impressed with her ability to sell books and get the word out about her writing without being on social media.
What's next for you?
Next up for me is a novel set in Cuba, a country I recently had the privilege of visiting. It's about a woman who gets stranded in Cuba and has to rely on the kindness of a stranger with big muscles and a tiny dog. The current working title is Love and Other Dogs.
Do you have anything you would like to add?
Indian food is amazing, and I could eat it every day.
To learn more about Lindsay Evans, visit her website or connect with her on Facebook or Twitter.