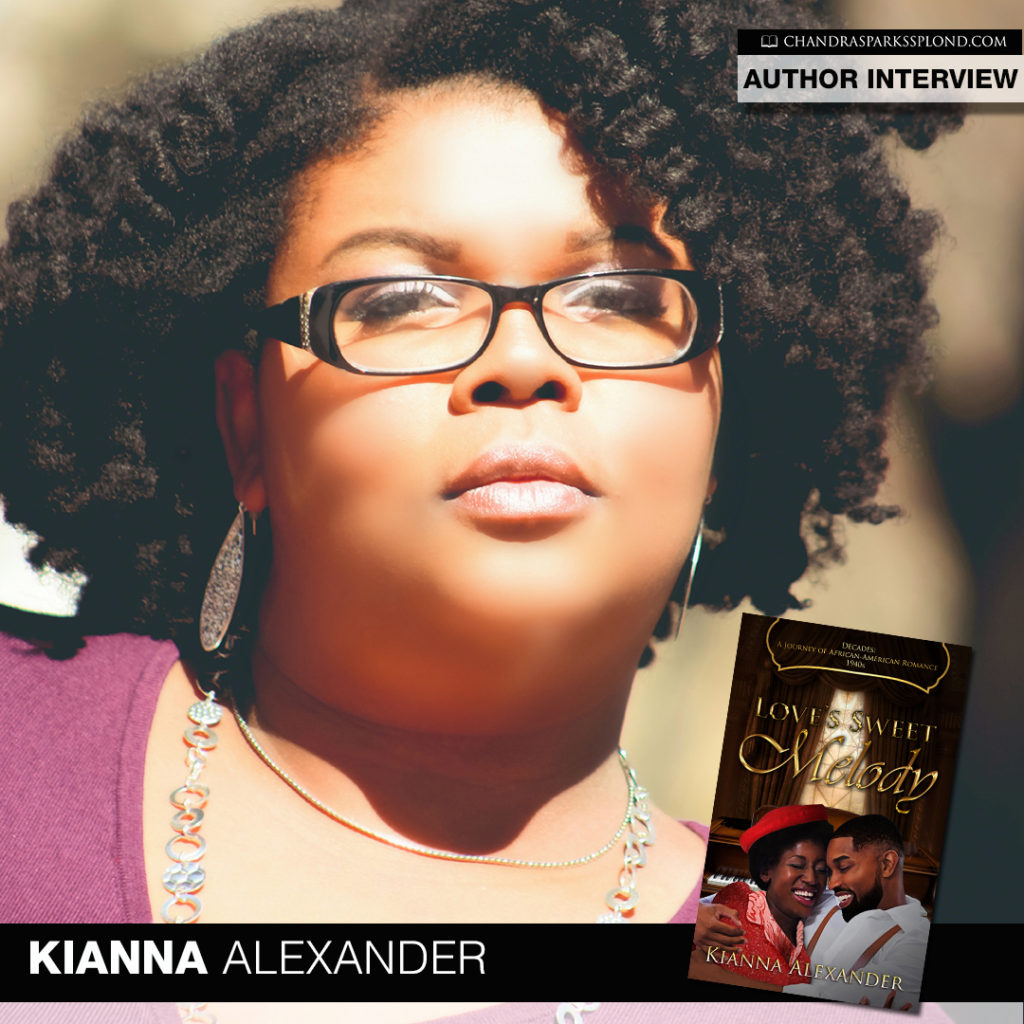 As part of my yearlong feature on the Decades series, I'm excited to have prolific author Kianna Alexander with me today to discuss her contribution.
Tell me about your latest book.
Love's Sweet Melody, my contribution to the Decades series, is set in 1946 in the fictional town of Fox Den, Virginia (near Alexandria). The hero, Warner Hughes, is a mechanic and veteran of World War II, who is suffering symptoms of the yet-to-be-identified disease we now know as PTSD. The heroine, Betty Daniels, is a pianist who believes she can only be truly free to pursue her love of music if she eschews marriage.
Why did you decide to write it?
I've known for years that I wanted to write a World War II adjacent romance. I'm fascinated with the time period, as I am with the Civil War/Reconstruction and the Vietnam era, which would have been my second choice. I've been squirrelling away WWII research books for years now, and this was my chance to use them.
What do you want readers to learn from the story?
I want the reader to learn about PTSD and how to be allies and caregivers for those men and women who suffer from the condition today. I want readers to get some understanding of the time period, of the expectations placed on Black women of the time, and of the lingering effects of racism, discrimination and social injustice that still haunt us today.
What do you want readers to learn from your life?
I'm not sure what can be learned from my life…that it's possible to write while being a wife and mother to two special needs kids, maybe? And that it's okay to pursue your creative dreams. Your art matters to someone. So many readers have told me how my books have rescued them from a sometimes grim reality, and that's a wonderful feeling.
Who is your favorite author and why?
Beverly Jenkins, hands down. Her books are obviously amazing. But I'm lucky enough to know her, to have her cell phone number, and call her a friend and mentor. She is empathetic, she is kind, she is full of wisdom, and she wants to see other authors of color succeed and will do the work to assist us whenever she can. She is truly a gem.
What's next for you?
My next release will be A San Diego Romance, coming out from Kimani in May. After that, I've got at least two more 2018 releases, but I'm playing it close to the vest.
Do you have anything you would like to add?
If you want authors of color to keep writing, please support us. Buy our books when you can, instead of sharing/ borrowing them. Leave reviews on Amazon. And if you really love a book, let the author know! I never get tired of fan letters like that.
Love's Sweet Melody is the fifth book in the Decades: A Journey of African American Romance series. This series consists of 12 books, each set in one of 12 decades between 1900 and 2010.  Each story focuses on the romance between African American protagonists, but also embraces the African American experience within that decade. Join the journey on our Facebook page, http://bit.ly/2z9sMrd.
To learn more about Kianna Alexander, visit her website or connect with her on social media.
Website: http://authorkiannaalexander.com