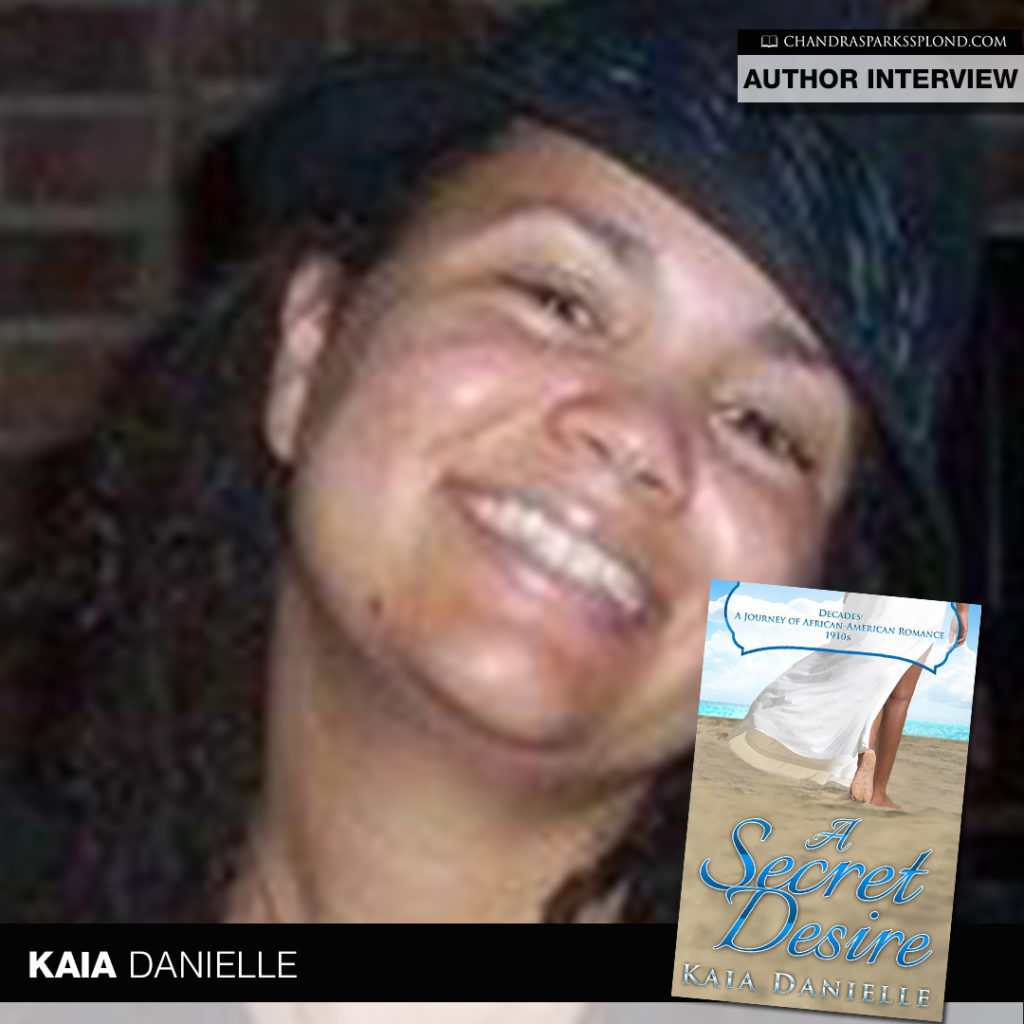 Author Kaia Danielle spotlights the 1910s in the latest installment of the Decades: A Journey of African-American Romance project. I recently spoke with her about A Secret Desire.
Tell me about A Secret Desire.
A Secret Desire is a historical romance about a widow who is pursuing her second act in life through revitalizing an all-Black resort on the Jersey Shore and the younger man who has been secretly in love with her for years.
Why did you decide to write it?
I'm fascinated by the history of Black beach communities that emerged during the late 19th and early 20th centuries. I also wanted to play around with a 40-something heroine who finds love while reinventing herself.
What do you want readers to learn from the story?
I want them to learn that African-Americans in the early 20th century were more than just entertainers and artists. There were numerous well-to-do professionals around the country who thrived and had impressive accomplishments despite the limitations imposed by segregation. And, I want readers to know that our ancestors were able to create their own relaxation and fun despite the horrors they experienced in the larger society.
What do you want readers to learn from your life?
Don't be afraid to be yourself even if  "yourself" is completely different from what everyone else expects from you.
Who is your favorite author and why?
It's so hard to pick just one. So many have been major influences on the person I've become outside of what I read and write. Let's see if I can keep this short:
Alice Walker—She was my gateway drug into the world of Black Women's fiction.
Audre Lorde—She taught 16-year-old me that my voice matters and that I need to use it.
Zora Neale Hurston—She set the example of how to do it "your way" and thrive.
Leslie Esdaile/L.A. Banks—She made me fall in love with a genre that I was convinced I would never like.
Beverly Jenkins—Her books are crack for a Black history geek like me. I hope to be as gracious a person as her whenever I decide to grow up.
What's next for you?
I am looking for an artist to illustrate the two historical romance comics stories I've written. And then, polish up my World War 2 soldier girl historical romance.