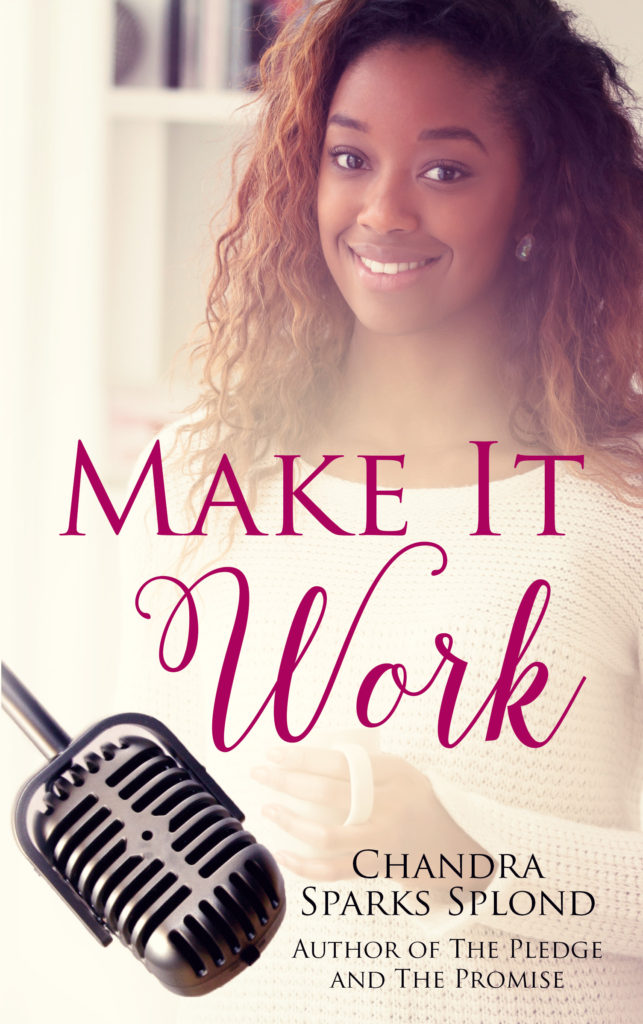 Sixteen-year-old Reagan Davis has landed her dream job, an internship at FIRE 107.1, the hottest radio station in town. It doesn't take Reagan long to realize that between competitive coworkers and trying to ignore her growing feelings for her oh-so-cute coworker Jayden, there's more drama at FIRE than she's ever experienced at school. That might be okay if she could go home and relax, but her mother is acting weird and her father is keeping secrets. Even with all the madness at home, Reagan can't deny that radio is in her blood, and whatever it takes, this summer she's determined to…make it work.
Reading level: Grades 7-12
Paperback: 292 pages
Publisher: West End Publishing, LLC (June 10, 2016)
ISBN-10: 1532996039
ISBN-13: 978-1532996030
Make It Work one sheet.
Read an excerpt.
Purchase the paperback on Amazon.
Purchase the ebook on Amazon.
Purchase an autographed copy and have it shipped to you.