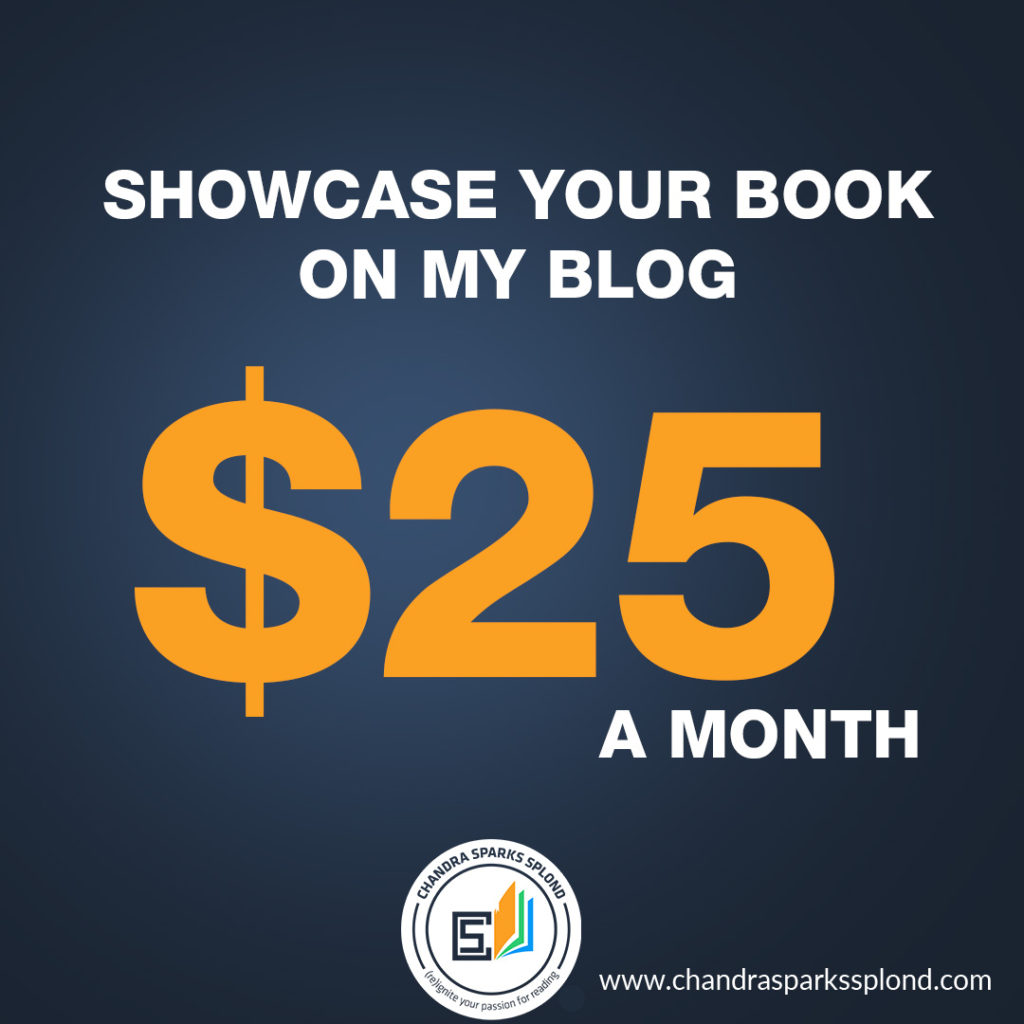 Interested in letting more readers know about your book? Consider showcasing it on my blog.
For just $25 a month, your book will be showcased in the sidebar of a space frequented by award-winning and bestselling authors and their legions of readers. Book covers and affiliate links to Amazon will be posted on the first day of the month, regardless of when you pay, so if you pay on April 15, your book will not appear until May 1, and it will be taken down on the last day of the month, unless you decide to renew.
You also have the option to select multiple months for a discounted rate. The six- and twelve-month options allow you to change/update the showcased book twice during the six-month period and up to four times during the twelve-month period.
Once you have submitted your payment, please email a high-resolution book cover to books@chandrasparkssplond.com.
Please note: I do not post books with profanity or derogatory names in the title, and I reserve the right to refund money for any books I feel do not align with my site's values.
If you have any questions, please don't hesitate to email me.
One Year—$275 (recurring monthly payment of $22.92)