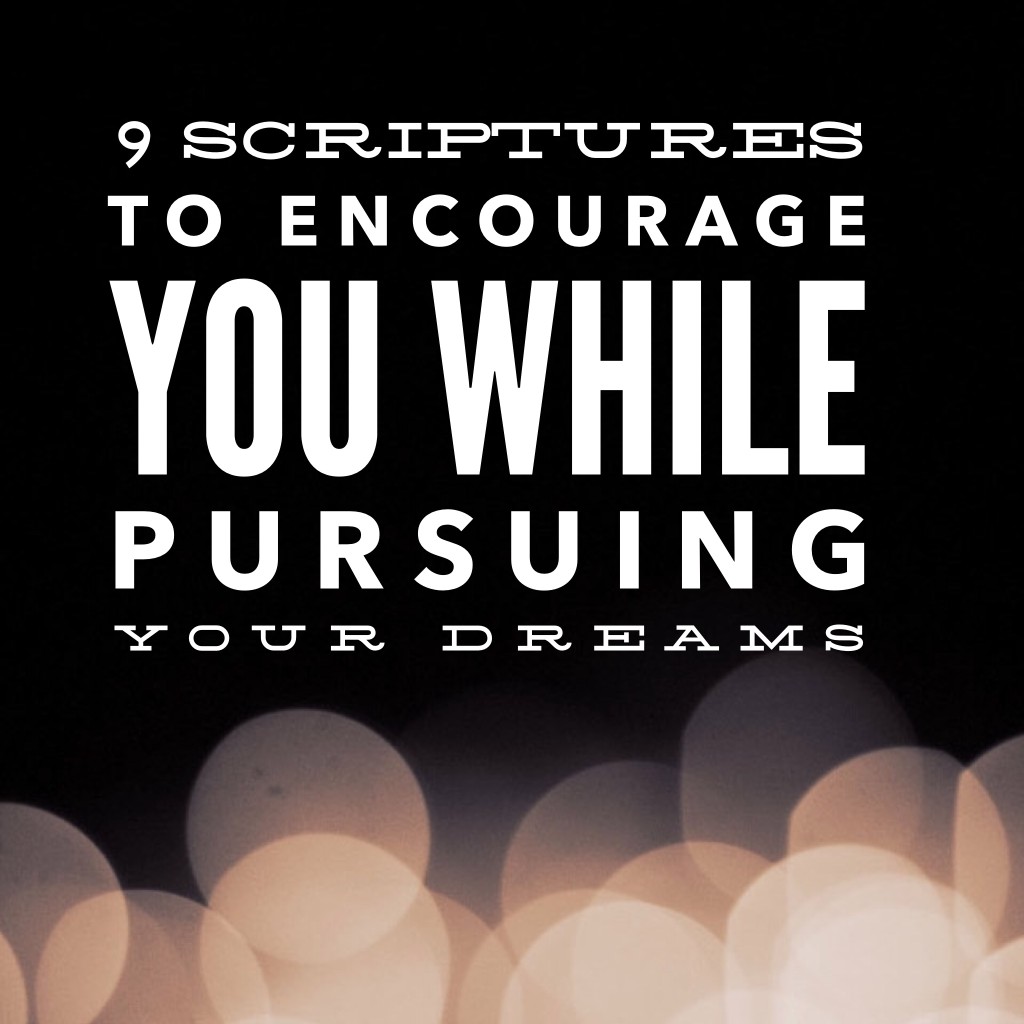 Long before I was a wife and mom, I was a little girl with big dreams of writing books and making my way onto the New York Times bestseller's list. I didn't actually sit down to write my first book until after I had my daughter in 2004. Having a newborn and enduring early-morning writing sessions were a struggle, but five—soon to be six!—books later, I'm the author I always dreamed I would be.
Maybe you're like me, and you have days when you can't figure out how you're going to get dinner on the table, let alone how you're going to make your dreams come true. In honor of Make Your Dreams Come True Day, here are nine of my favorite scriptures that encourage me when I get off track from pursuing my dreams. I hope they will bless you as much as they bless me.
Jeremiah 29:11
For I know the plans I have for you," declares the Lord, "plans to prosper you and not to harm you, plans to give you hope and a future.
Matthew 6:33
But seek first his kingdom and his righteousness, and all these things will be given to you as well.
Proverbs 16:3
Commit to the Lord whatever you do, and he will establish your plans.
Philippians 4:13
I can do all this through him who gives me strength.
Joel 2:25
"I will repay you for the years the locusts have eaten—the great locust and the young locust, the other locusts and the locust swarm—my great army that I sent among you.
Habakkuk 2:2
Then the Lord replied: "Write down the revelation and make it plain on tablets
so that a herald may run with it.
Philippians 4:6
Do not be anxious about anything, but in every situation, by prayer and petition, with thanksgiving, present your requests to God.
Proverbs 18:16
A gift opens the way and ushers the giver into the presence of the great.
Philippians 1:6
Being confident of this, that he who began a good work in you will carry it on to completion until the day of Christ Jesus.
What are some of your go-to scriptures when you need encouragement?