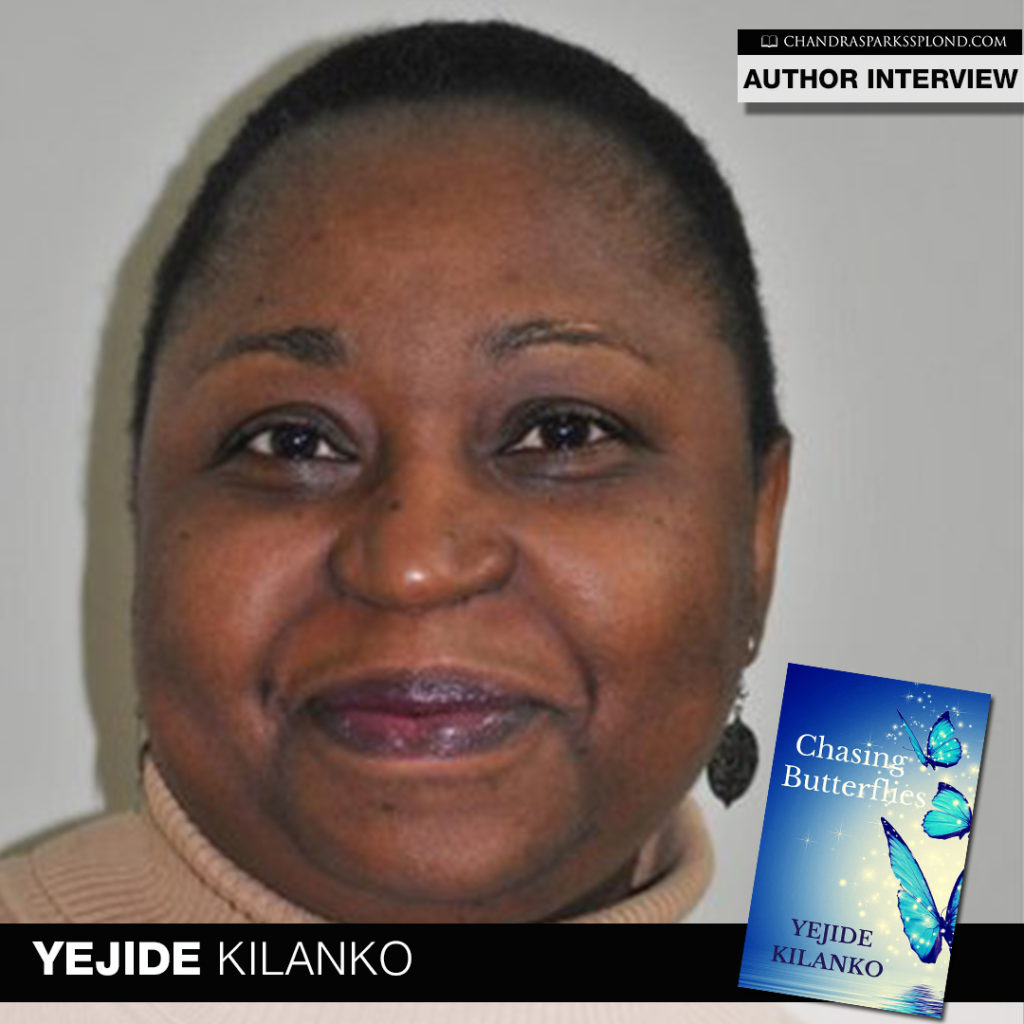 Author Yejide Kilanko is exploring the subject of domestic violence in her latest release, Chasing Butterflies.
Tell me about Chasing Butterflies.
Titilope Ojo, a Nigerian-born woman, moved to the United States over a decade ago. After she meets and marries Tomide, a fellow Nigerian who her family back home see as Mr. Right on Time, Titilope's life implodes. As she cares for her young child, Titilope must decide on her next step.  
Why did you decide to write it?
As part of my work with children and their families, I've had conversations with women experiencing domestic violence. One of the questions people often ask is, why does a woman choose to stay in the relationship? I'd wanted to explore some of the complications associated with this decision making process. 
What do you want readers to learn from the story?
I hope readers gain some understanding, develop some empathy, and step up to provide support where and when they can. According to statistics from the U.S National Domestic Violence Hotline, on average, a woman will leave an abusive relationship seven times before she leaves for good.
Who is your favorite author and why?
I love Buchi Emecheta's work. As a teenage girl living in Nigeria, her books were relatable, and they made me think about issues relating to gender roles and societal expectations.
If you could make a movie out of one of your books, which one would it be?
I would love to watch my debut novel Daughters Who Walk This Path. Several people have told me it would make a fantastic movie.
What's next for Yejide Kilanko?
Hopefully more books. I'm currently editing my next novel. It's titled Pocketful of Dreams. Titilope from Chasing Butterflies is one of the minor characters. I'm also working on There is an Elephant in my Wardrobe, my first children's picture book. The book will be published later in the year.
Do you have anything you would like to add?
A big thank you to my readers for their support. It makes a huge difference in this writer's life.
Connect with Yejide Kilanko:
Website:  www.yejidekilanko.com
Facebook: https://www.facebook.com/YejideKilankoAuthor
Twitter: https://twitter.com/YejideKilanko
Instagram:  https://www.instagram.com/yejidekilanko
Please follow and like us: