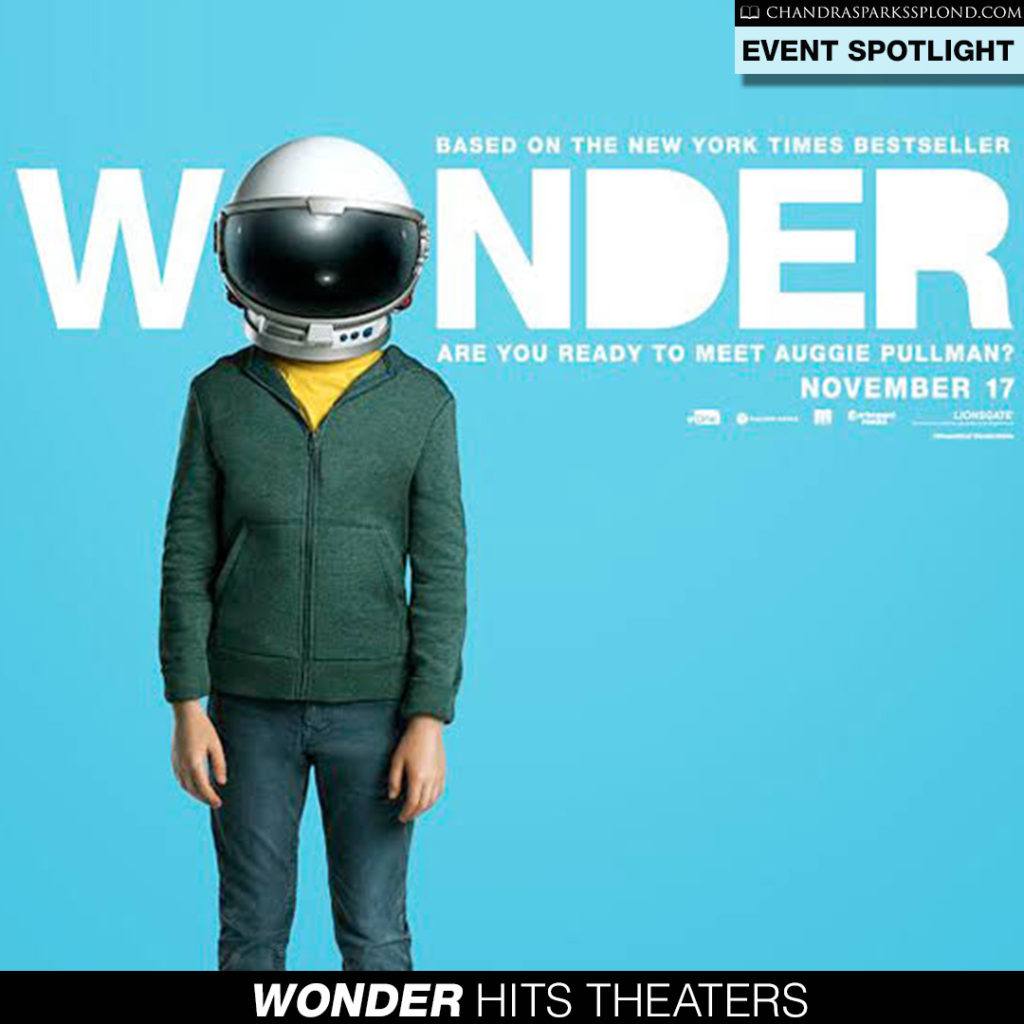 You'll want to grab the kiddos and head to theaters this weekend to see the much anticipated movie, Wonder.

My daughter and I listened to the audiobook for Wonder a few years ago, and we have high hopes that the movie will be just as good.
According to the Wonder website, the movie is based on the New York Times bestseller, which tells the incredibly inspiring and heartwarming story of August Pullman. Born with facial differences that, up until now, have prevented him from going to a mainstream school, Auggie becomes the most unlikely of heroes when he enters the local fifth grade. As his family, his new classmates, and the larger community all struggle to discover their compassion and acceptance, Auggie's extraordinary journey will unite them all and prove you can't blend in when you were born to stand out.
The movie stars Julia Roberts, Owen Wilson, Jacob Tremblay, Noah Jupe and Izabela Vidovic.
If you haven't read the book, I urge you to check it out.  If you would like to share a little more about the story with your kids, check out the Wonder creator at https://create.wonder.movie/