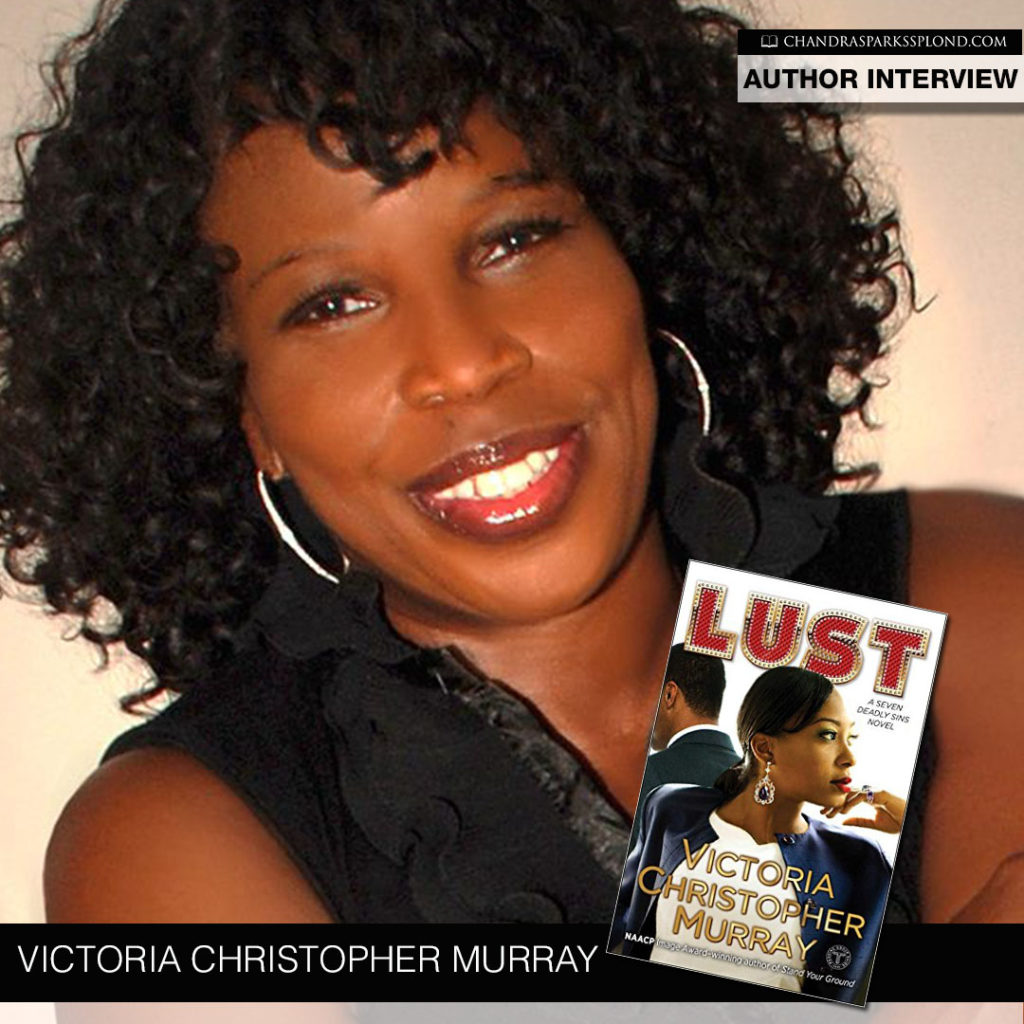 Victoria Christopher Murray is back with a new series. I recently spoke with the NAACP Image Award Winner about her latest release, Lust.
Tell me about your book, Lust.
Lust is what I hope is the beginning of a seven book series — the seven deadly sins. And if I'm going to write a book about "sin", what's better than starting with lust, right? Lust is about a woman, Tiffanie Cooper who is engaged to be married to a wonderful man, Damon King. Damon has given Tiffanie everything she could ever want…except for one thing; he cannot satisfy her in bed. Tiffanie has found a way to accept that, being that she has everything else…until she meets Damon's best friend. Trey has been in prison for the last seven years, and he was released just in time to attend Tiffanie and Damon's wedding. But Trey didn't come to town with plans to help the happy couple celebrate…he has destruction on his mind.
Why did you decide to write it?
Actually another author, Vickie Stringer suggested that I write this series years ago. And it's sat in my computer for five years until my agent told me to dust it off. She read it, tore it apart, and then helped me to build it back up.
What do you want readers to learn from the story?
I don't write to teach lessons. I really don't. I write for entertainment, and I'm blessed that readers, depending on their situations, take their own lessons.
The book kicks off your Seven Deadly Sins series. What can readers expect from the series?
While each book will be a stand-alone novel, I will take a minor character from each novel and make that character the star of the next book. So, there will always be a common thread.
Who is your favorite character from Lust and why?
Hmmm….that's a good question. I liked all three major characters, of course. But I loved Tiffanie's best friend. Sonia Rios Matthews is what a best friend is all about–ride or die. She knows all of Tiffanie's secrets and will take them to her grave. I also love that she's Puerto Rican and half of her dialogue is in Spanish.
What has been the most surprising thing about your publishing career?
I am most surprised at how much of a struggle this is. After 25 books, it's still as tough as it was in the beginning, if not harder. I know more about writing than I used to, so I demand a lot from myself with every book. And then, there's the industry itself, which has few readers and more authors. It's a tough career.
What's next for Victoria Christopher Murray?
Well, I'm going to continue to write. Several of my books have been optioned for movies, so we'll see. That's such a long process. But my focus will always be on writing and teaching writing.
Use my affiliate link to get your copy of Lust.
To learn more about Victoria Christopher Murray, visit her website or connect with her on Facebook, Twitter or Instagram.