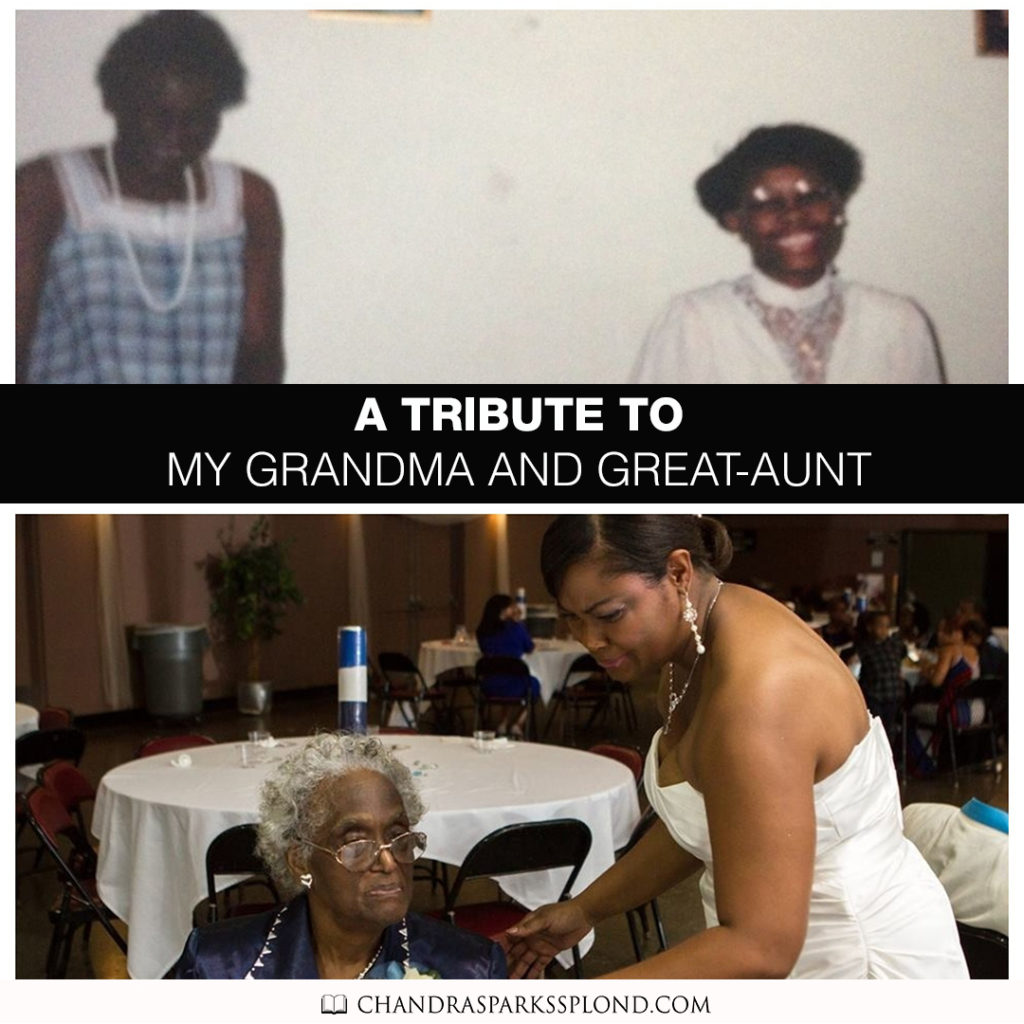 February 24 is a unique day for me. My grandma Ida B. Sparks and my great-aunt Rosie Mae O'Bryant both passed away on that date—my grandma passed in 1991 and Aunt Rosie in 2017. I'm celebrating their lives and legacies today with this poem, which I wrote after my grandma passed away.
Famous Last Words
For nineteen of my sixty-six years,
I walked with you
Talked with you
Instilled in you
All the hopes
And beliefs
I could never share
With a daughter of my own.
Through you, my precious granddaughter,
My heart found a home.
My love nurtured you daily
It helped you grow
It strengthened you
When you didn't know.
My bones were getting weary,
My head needed a place to rest,
So my heavenly father
Called me home
To be eternally blessed.
I had to leave you behind
If only for a while
To lead the life
And reach the heights
Waiting for you, my child.
I never said I love you,
But my life showed it all.
I'll be with you for always.
My love lives on.
I never said good-bye because
You must remember me
As I was
Before I joined my father
In His home above.
My flowers were given to me
While I was alive
In the form of a child
You were a gift from God to me
You made my life worthwhile.
My face may grow
A little shadowed in your memories
Your thoughts of me
May grow so dim
You may not see me.
No matter how the years
Find you without the warmth
Of my embrace.
No matter how often the tears or smiles
Make their way across your face.
Remember that I'm happy,
I'm singing every day.
I'm leading a life
Better than the one I led
On that old earth anyway.
I'm watching over you
In my new home up above.
I'm helping you
Fight your battles
Rejoicing in your successes
Comforting you in your defeats
Drying your tears
Sharing your griefs.
My body can't come back to you
We can't walk hand in hand.
My words can't tell you
Or make you understand.
But words aren't really needed
To make your life complete
Love—my love—will keep you
Until we once again meet.
The complete poem is featured in my book, Black Girl Dreaming: Poems about Love, Life and Loss (affiliate link).