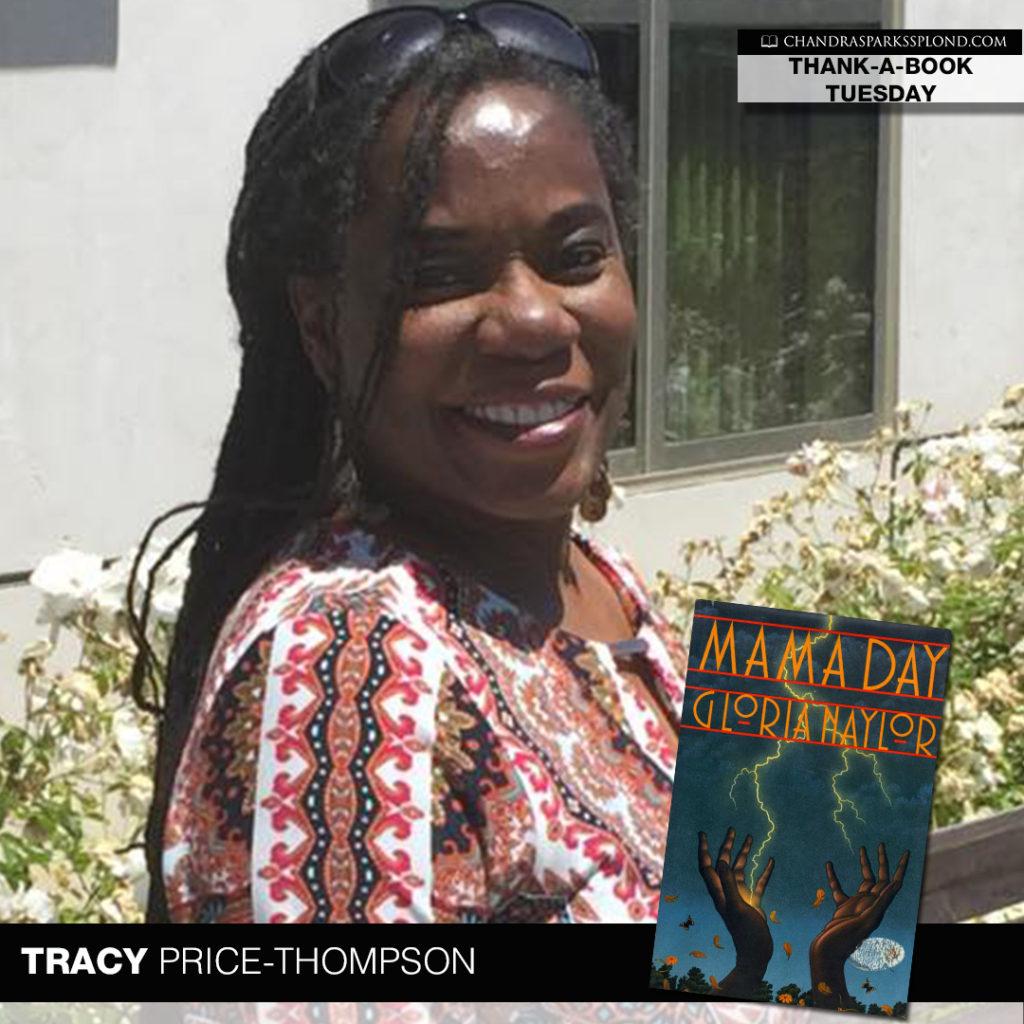 Writer and editor Tracy Price-Thompson found that the book that changed her life had a huge impact on her writing.
What is the book that changed your life?  Mama Day by Gloria Naylor
Tell me about the book
Mama Day was the first book that resonated with me both as a reader and a writer. It was so rich in language, so complex and deliberate in plot, so filled with symbolism and the joy and pain of life and love, that it taught me to increase the depth of my own writing.
On a private island that belonged to no one except its inhabitants, Gloria Naylor weaved a tale of familial love that spanned generations. Through southern tradition, reliance upon elders, respect for hoodoo and the rejection of customs, the main characters, Mama Day, Cocoa, and George each walk a path that leads to an uncertain end.
Ms. Naylor employed dynamic literary techniques in the silky, textured writing of this novel. By alternating between first and third person POVs, she invoked a cadence and a rhythm that is not often paralleled in contemporary fiction. Ms. Naylor was also quite successful with the use of pass-through characters and with weaving her well-fleshed characters through subsequent novels. For example, George, the beloved male protagonist of Mama Day, has his story told in a follow-up novel entitled Bailey's Café. And it is in this follow-up novel that we learn the basis for George's thoughts and actions as depicted in Mama Day.
Why did it impact you? 
As a reader I have been greatly entertained by Ms. Naylor's works. As a writer, I have been heavily influenced by her prose and the application of various literary techniques, and this influence is apparent in my works, Other People's Skin (Kensington Publishing), Miss Mary Mack (Kensington Publishing), and in my Hurston/Wright Award winning novel, A Woman's Worth (Random House).
It was the highest honor of my career to have been presented with my Hurston/Wright Award by none other than the illustrious Ms. Gloria Naylor herself. I was blessed and graced by her words of congratulations, at which time I revealed to her that the main character in A Woman's Worth, Abeni Johnson, was none other than the prodigal love-child of her Cocoa and George, the child they never had the opportunity to have.
Is there anything you would like to add? 
While Ms. Naylor is no longer with us, her works live on as a testament to the depth and breadth of her writing, and to her wonderfully creative soul.