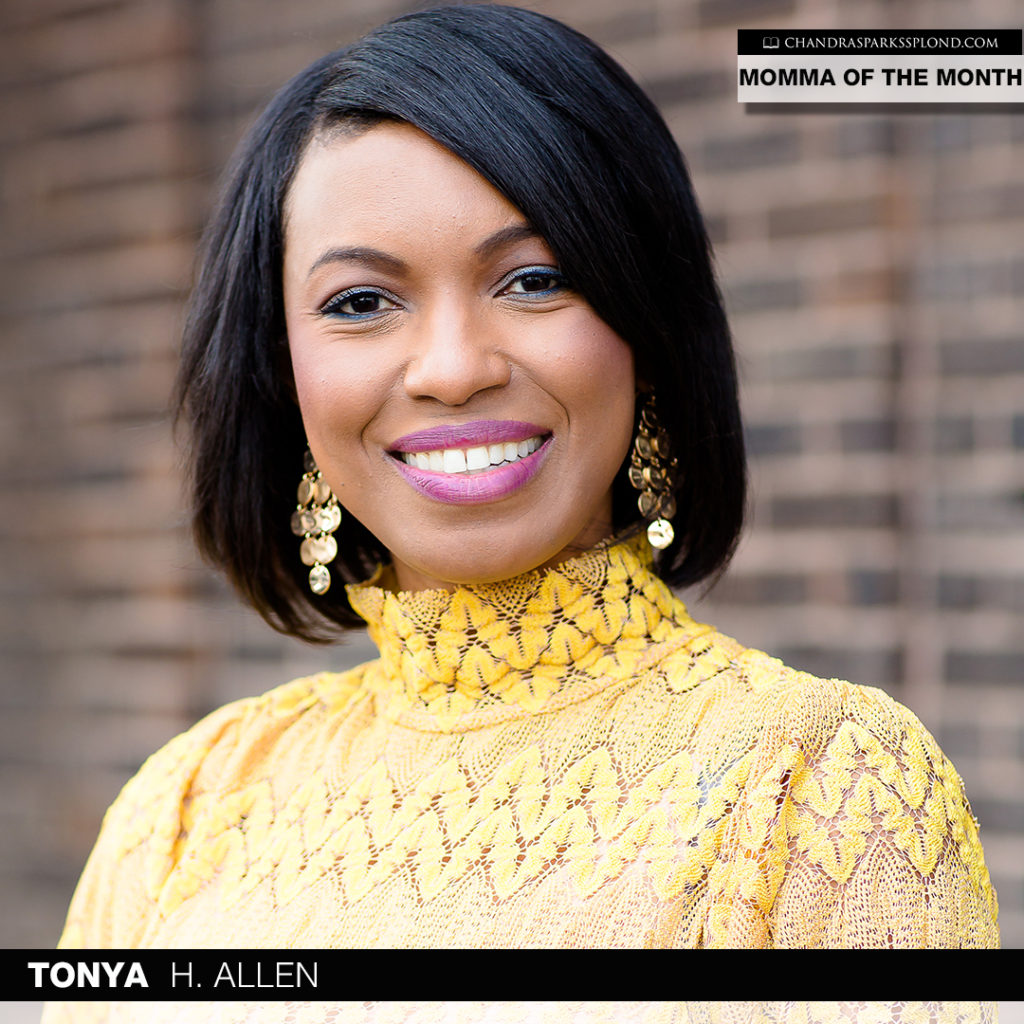 Tonya H. Allen, the August 2018 Momma of the Month, has forged an amazing career as a human resource manager, but she has a calling for Diane's Heart, the nonprofit she started for single mommas and their children to honor her late mom.
Tell me about yourself.
I'm Tonya Allen and have spent 46 glorious years in the Earth. I grew up in Ensley, and I'm so excited about the revival of the "downtown" Ensley area. I am married and have two sons, 19 and 17. My oldest attends UAB and my youngest is a rising senior at Spain Park High School. I've spent 25 years in human resources and the last (almost) two years starting a nonprofit called Diane's Heart where I'm the executive director.
 What do you want your children to learn from your life?
I want my children to learn the love of God from my life.
 What are the best and worst things about living in Birmingham?
One, the food. We have an amazing restaurant scene for a city our size. Two, everybody knows everybody. The city is large enough to feel like the city and not the country (think cattle and dirt roads) but small enough to have a sense of community.
 If you could change one thing about Birmingham, what would it be and why?
Politics. My point of reference is based on what I've heard, read and the results I've seen (or lack thereof). I think the city has so much promise but seems really divided which gets in the way of "real" progress. This may be a perception. Even so, I would like for this to change.
What is your proudest mom moment?
My son deciding to pursue his dream of being in the military over playing football In college. He found his strength to stand in his truth instead of following his friends and even his dad's dream of him playing ball. Standing in your own truth and having the courage to choose what's right for you or the right thing to do instead of following crowd. Woo, hoo! So proud of him.
Tell me about your nonprofit Diane's Heart.
Diane's Heart is a nonprofit founded in the memory of my beautiful mother. Our mission is to a support system to single mothers and their children. Our premier program that we are in the process of piloting is called Adopt-A-Mom. In this program, moms attend educational events based and are partnered with a life coach. we help them pursue a life-altering goal over a 12-month period. we provide resources and support to meet these goals.
If you could give one piece of advice to single mommas, what would it be?
Connect with other women who have goals and encourage you to pursue yours. Having a support system beyond family is so important and can be game changer. The power of girlfriends!
 What's next for Tonya H. Allen?
Traveling and seeing more of the world. France, Egypt and a cruise to St. Martin are in the plans for 2019. Woo, hoo!
Launching our Adopt-A-Mom program in 2019!
Please follow and like us: