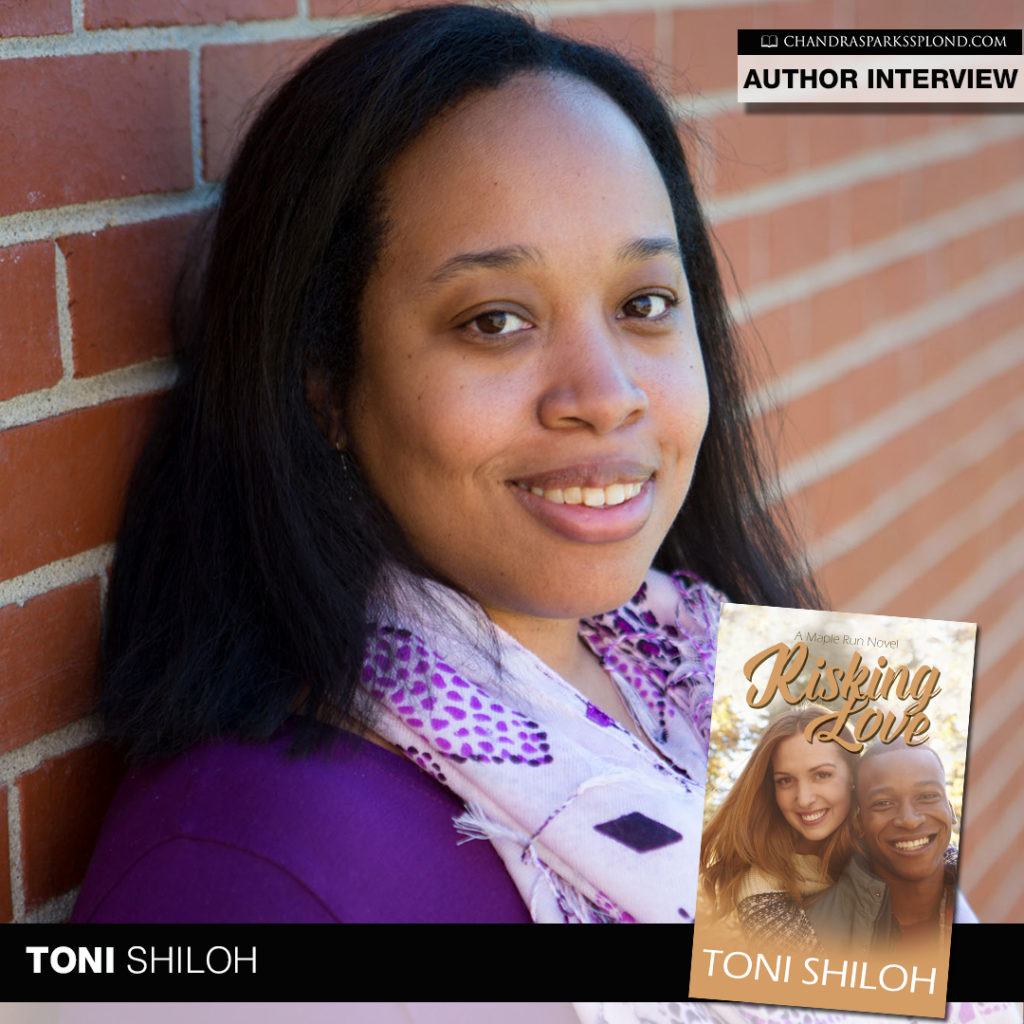 Christian contemporary author Toni Shiloh is risking it all with her latest release.
Tell me about your book, Risking Love.
Risking Love is book four in the Maple Run series. It tells the journey between Nikki Gordan and Greg "Shorty" Smalls. They've been secondary characters since book one and the most anticipated couple ever since. Nikki Gordan has a past that has her avoiding all romantic relationships, but Shorty is determined to be in her life in whatever capacity she's comfortable with. Still, breaking out of the friend zone is his ultimate goal. I absolutely adore these two despite all the trouble it took writing their story.
Why did you decide to write it?
I've wanted to write Shorty and Nikki's story since I finished book one in the Maple Run series, Buying Love. Yet they continued to evade my questions and ended up being book four.
What's one thing readers would be surprised to learn about you?
Good question! Maybe that I like to eat my M&Ms in a color pattern.
To what do you attribute your success?
It's all God. He's blessed me more than I could have ever imagined.
What do you hope your legacy will be?
I hope that people will know how much I loved God and how much I strived to love others.
What's the most difficult part of being an author?
Oh, it depends on where I'm at in the writing process. At times, it's writing the middle of the book. Or it could be editing—I really, really dread editing. Then there's picking book cover pictures to represent my characters well. And don't get me started on marketing!
What was your most memorable experience writing this book?
There's a scene in the book that made me cry. Completely surprised me. It felt like a total God moment and moved me.
What's next for you?
I'm still writing! If you're signed up for my monthly newsletter, you'll hear first about my projects.
Do you have anything you would like to add?
I just want to thank you for having me. It's been a pleasure!
Use my affiliate link to purchase your copy of Risking Love.
To learn more about Toni Shiloh, visit her website or connect with her on social media.
Website: tonishiloh.com
Facebook: www.facebook.com/authortonishiloh
Twitter: www.twitter.com/tonishilohwrite
Instagram: www.instagram.com/tonishiloh
BookBub: www.bookbub.com/authors/toni-shiloh