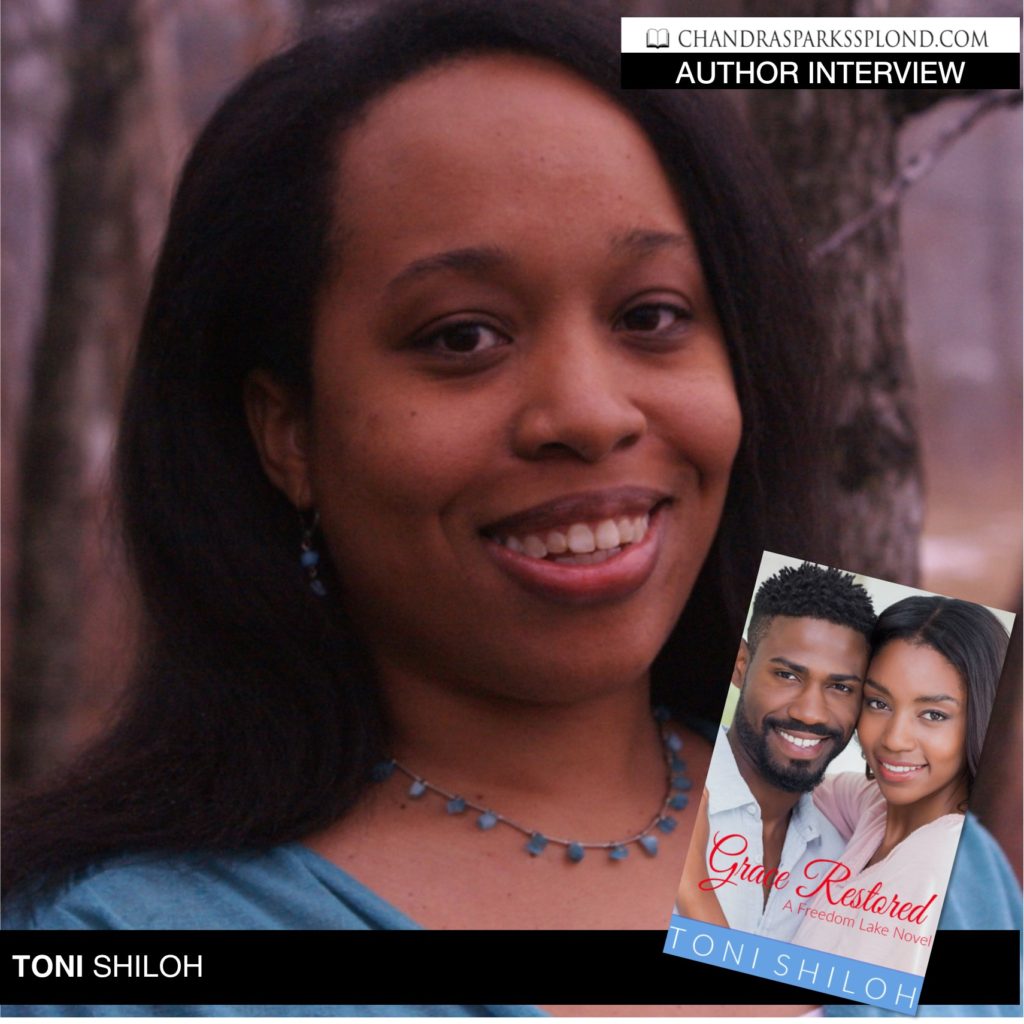 Toni Shiloh knows a thing or two about grace. I recently spoke with her about her latest book, Grace Restored.
Tell me about your book, Grace Restored.
Grace Restored is book two in the Freedom Lake series, but can stand alone on its own as it features two different characters from book one. Guy Pierre is Freedom Lake's town sheriff and the father to twin girls. His wife passed away due to child birth complications and it has left him very angry with God. Michelle Thomas is an attorney on a crusade to seek severe punishment for every drunk driver, because her parents died at the hands of one. However, the story isn't just about their separate lives but how they intersected in the past and once again in the present.
Why did you decide to write it?
I wanted to show how two people who believe they've fallen from grace could be restored by the love of God. From the moment I wrote book one, Guy and Michelle's story called out to me and begged to be written. I had to so they would hush.
What do you want readers to learn from the story?
That no matter how far apart you feel from God, you are never too far for His grace to cover you.
What advice do you have for readers interested in writing a book?
Read! Learn from those who have already written. Learn the rules, but don't be afraid to break them when it enhances the story. Make friends with authors and learn all you can. You'll never stop learning, and that's what makes it fun.
What's next for Toni Shiloh?
I'm a hybrid author, so I have a book coming out in June through my publisher, Celebrate Lit. The third book in the Freedom Lake series, which I am indie publishing, will be set to tentatively come out in September.
Do you have anything you would like to add?
Thank you so much for having me! I look forward to meeting new readers.
To learn more about Toni Shiloh, visit her website (http://tonishiloh.wordpress.com), or connect with her on Facebook (www.facebook.com/authortonishiloh), Twitter (www.twitter.com/tonishilohwrite), and Instagram (www.instagram.com/tonishiloh).