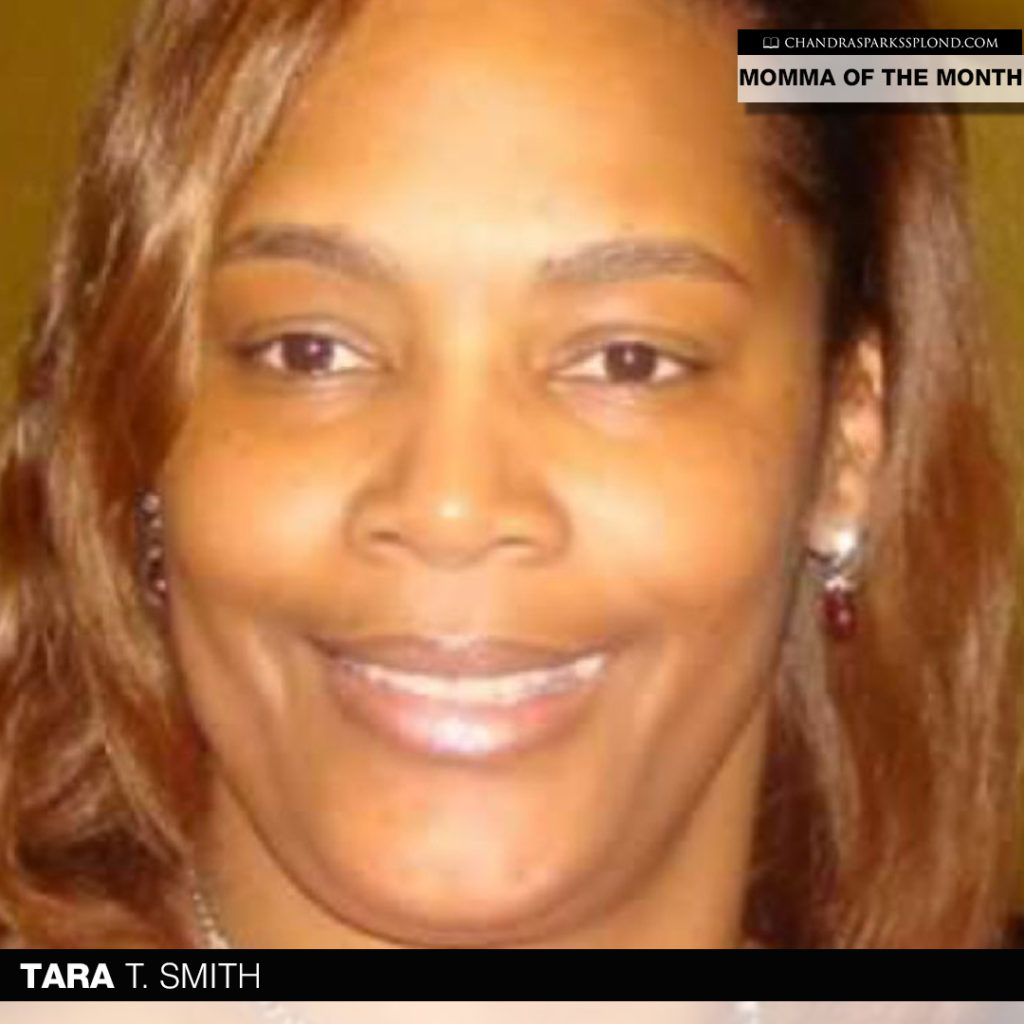 The November Momma of the Month, Tara T. Smith, CHAM, MBA, has learned the power of making sure your house is in divine order.
Tell me about yourself.
My name is Tara Smith.  I am 46 years old and married to my best friend and love of my life, Christopher Smith.  We've been married for seven years.  We have a blended family with two children: Christopher, Jr., age 18 and Tameah Tinsley, age 17.  I was born in Birmingham, Alabama, and educated in the public school system.  I hold a BS in healthcare management and an MBA.  I've been in healthcare for 31 years and am employed at Children's of Alabama where I am the director of Patient Access Systems.  I often say I am one of few people blessed to work in a field in my degree of studies and love my job!
What do you want your children to learn from your life?
I desire my children to learn that my life hasn't always been easy.  I've worked hard and dealt with a lot in life, more than some and less than others but that my struggles were real.  However, through God's grace and mercy I've prevailed. I want them to understand that endurance builds character and to never give up on themselves and their dreams.
What are the best and worst things about living in Birmingham?
Hands down for me the best thing about living in Birmingham is being here with my family.  Honestly, I can't say that there is worst thing for me.   I am blessed to be able to travel to places I desire to see.  Where you live is what you make of it!
If you could change one thing about Birmingham, what would it be and why?
If I could change one thing about Birmingham, it would be the social divide.  The divisiveness breeds so many other negative factors like crime and oppression.  I would change this because God created us to be loved and respected all the same.  He is a God who sees no race or color!
What is your proudest mom moment?
There have been so many proud mom moments, but if I had to pick I'd to pick one I'd  say my proudest was nurturing my daughter as she fought Stage 4 malignant cancer as an 18-month-old child.
What is your proudest wife moment?
Wow.  My proudest wife moment is overcoming the obstacles placed on marriages today. My husband and I make a great team and are committed to defying the odds placed on marriages today.
What advice do you have for women juggling a career with raising kids?
You must put God first!  When there is divine order to your life, you'll find that things fall into place much easier.  Pray daily asking God for balance in your life.
What's next for Tara Smith?
I am so excited about announcing the ministry God has given me:  Fearfully and Wonderfully Made!  It is a girls' ministry for high school girls focused on teaching them that no matter what circumstances they have been in or are currently in, the love of God never fails!  They can win with Him. Also, I am in the beginning phase of forming a business.  I'm not quite ready to announce the details yet, but it is centered around what I love to do and that's help people.
Is there anything you would like to add?
With our last child preparing to close one chapter in life and enter a new one—college—I am thankful, humbled, and blessed that God has seen fit to cover my family.  I remain grateful for His favor toward us.