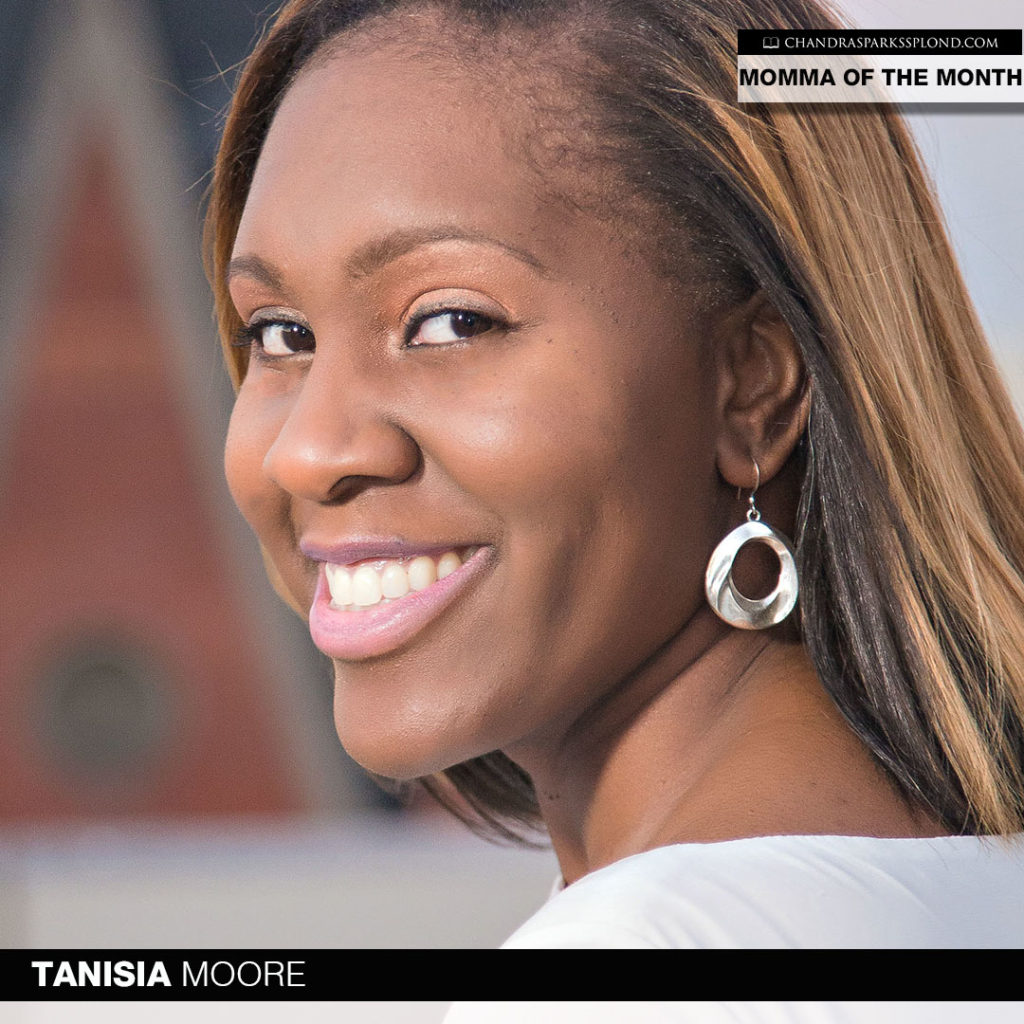 The last few years have been very busy for author, blogger and intellectual property attorney Tanisia Moore.
Tell me about yourself.
My name is Tanisia Moore, but my friends affectionately call me Tee or Neicy. I'm a military brat and have been blessed to live a little bit of everywhere. I lived in England for five years. I consider Southern California home as I lived there until I was 16 years old. However, I'm a certified Georgia Peach. I have three beautiful and amazing children- Sydney (4), Savannah (2), and James (7 months old). My husband's name is Lutis Moore, Jr. and he is a principal in Jasper.
Currently, I co-own a law firm, Moore and Young Legal Solutions. We specialize in trademarks, copyrights, and contracts. I'm also a published author as of last year and a TEDx alum.
What do you want your kids to learn from your life?
It is my hope that my kids learn to love, be kind, and be bold in pursuing their life passions. I also want them to know that it's okay to change your mind and go a different direction.
What are the best and worst things about living in Birmingham?
I have recently started to fall in love with Birmingham. One of the things that I enjoy about living in Birmingham is the growth that I see taking place in our community. In the nine years I have been here I have seen more small businesses develop. I also love to see how Birmingham comes together to support one another. The worst thing about living in Birmingham is the lack of fun activities to do. While, I'm not a club person, I do enjoy going to plays, concerts, and other activities of that nature. It would be nice to have more options.
What is your proudest personal moment?
My proudest personal moment is gracing the TEDx stage at my former school, Alabama A&M University in April 2018. It was a privilege to be invited to share my thoughts on how I balance motherhood and entrepreneurship.
What is your proudest mom moment?
My proudest mom moment to date has been being able to attend every daycare event at my children's school. I don't take it for grant it that most moms are not able to show up to such events. It's why I enjoy having my own business because I get to be present for my children.
What is your proudest wife moment?
My proudest wife moment has been being able to celebrate with my husband his promotion to principal. It has been an amazing journey to watch his dreams come fruition as it relates to his career goals.
You wear a lot of hats. What advice do you have for mommas who want to pursue their dreams while raising kids?
I think as mothers we have to realize that our kids are not going anywhere and that we have to learn how to work around them. With that said it's imperative that we don't stop doing. We can dream all we want but if we don't take the time to put action behind our dreams we are going to be filled with regrets and resentment.
What's next for Tanisia Moore?
I have a lot of exciting things planned in the upcoming year. I'm launching an inspirational apparel line for mothers called Mom Tings. I also have a few book projects lined up for the new year. Lastly, I will be launching adoption workshops in the new year. I'm really passionate about educating families who are adopting children and to move through their new normal.
Tanisia Moore is an author, blogger, and an intellectual property attorney at Moore and Young Legal Solutions. Read more about her at www.nisiaskyy.com and follow her on Instagram @tee_mo84 and Twitter @TanisiaTeeMoore.