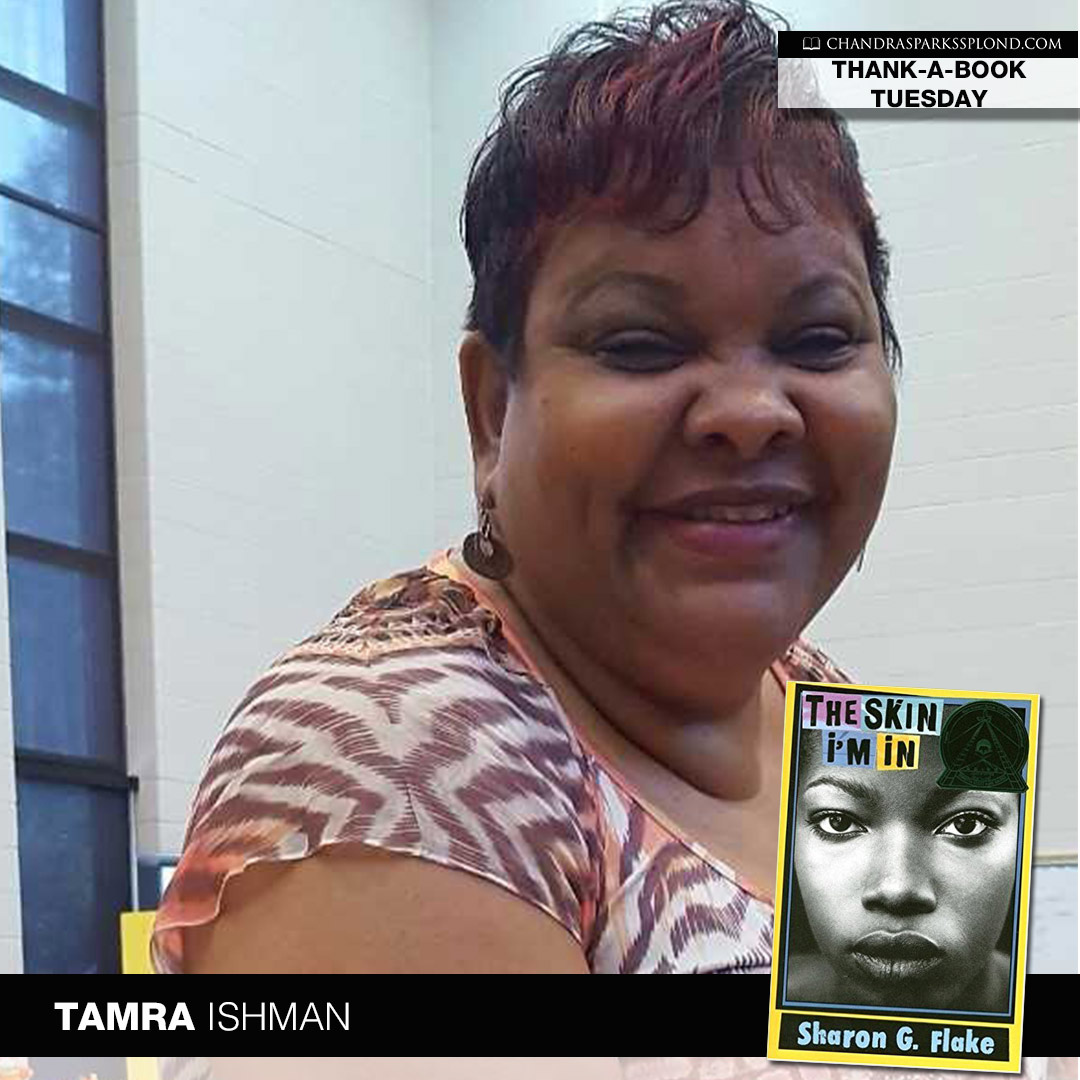 Elementary school librarian Tamra Ishman found students' interest sparked when she found the book that changed her life.
What is the book that changed your life? The Skin I'm In by Sharon G. Flake
Tell me about the book: This book is about a young girl by the name of Maleeka Madison who struggles with low-self-esteem, a condition that many black girls face when they are dark skinned. Miss Saunders, a new teacher in her school whose skin is blotched with a rare skin condition serves as a mirror to Maleeka as she battles with her issue. Maleeka then learns that standing up for herself was the answer to her problem even when dealing with a tough-talking Charlese, a girl that everyone fears.
Why did it impact you? As an elementary school librarian, I have varied books that I have read that have impacted the way I see things in life, but there is one book that I feel has impacted the students that I teach and that book is The Skin I'm In. When reading this book with my students, I observe those moments from them when they actually follow along, relating to what's taking place in the book. This book does not only spark the interest of girls, but also the boys find the reading relatable. This books opens conversation that students deal with on a daily basis, but are reluctant to discuss among their teachers, peers and even parents. The discussions are not only about self-esteem issues, but also bullying, discrimination among African Americans within the race and just plain disrespect toward one another and how words can hurt. It has been ten years since I read this book with a group of students. It was during the time when I was working on my National Boards Professional Teacher Certification. One of the requirements was to video students engaged in a book. I videoed and sent the response from the students as an entry of certification, granting me the highest score for their engaging conversation about a book and the events that took place within the story. From that year to now I receive similar results from my students when we read the fictional novel of The Skin I'm In by Sharon G. Flakes.
Use my affiliate link to purchase your copy of The Skin I'm In by Sharon G. Flake.