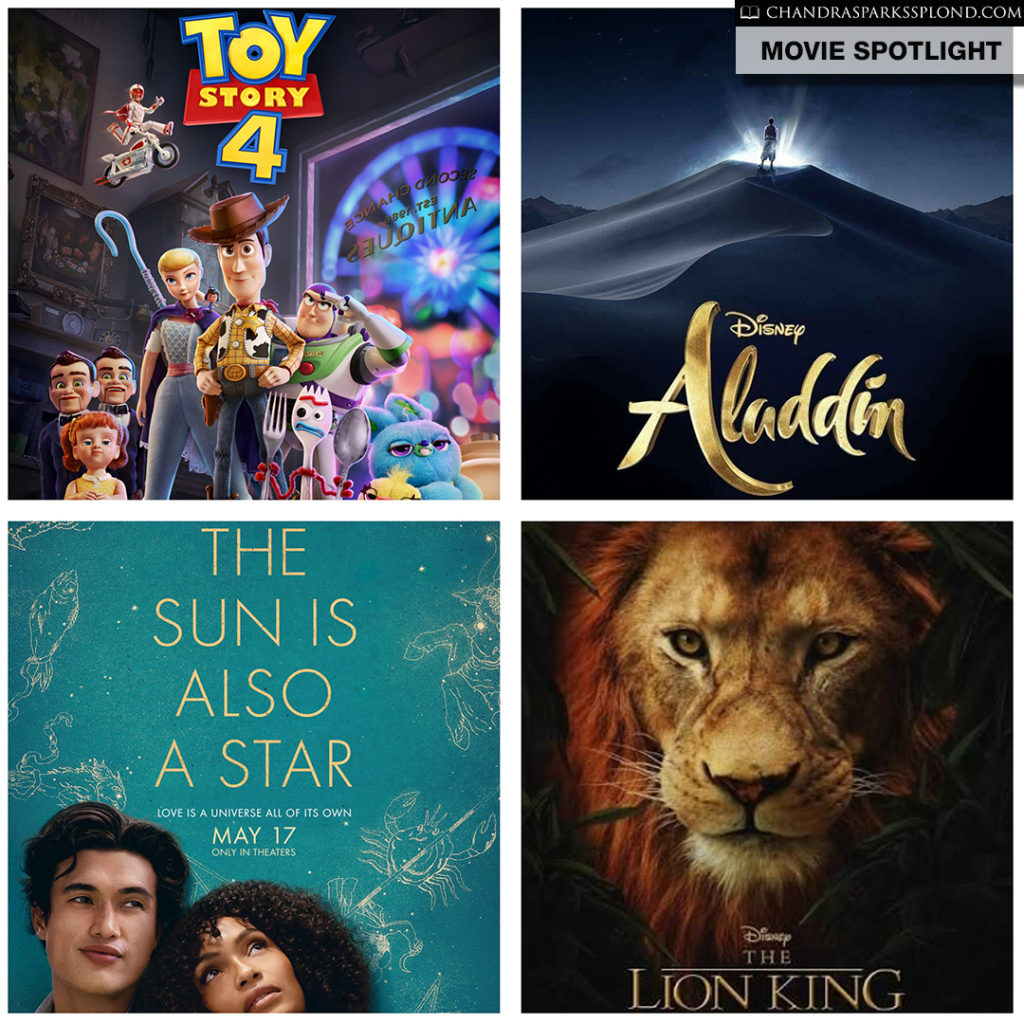 I don't know about you, but I am so excited summer is on the horizon. Not only do we have warmer temperatures, but we have tons of summer movies. Here are a few to which I'm looking forward:
The Sun Is Also a Star
In theaters May 17
According to imdb, Natasha played by Yara Shahidi (Black-ish and Grown-ish), is a girl who believes in science and facts. Not fate. Not destiny. Or dreams that will never come true. She is not the type of girl who meets a cute boy on a crowded New York City street and falls in love with him. Not when her family is twelve hours away from being deported. Falling in love with him will not be her story. Daniel has always been the good son, the good student, living up to his parents' high expectations. Never a poet. Or a dreamer. But when he sees her, he forgets all that. Something about Natasha makes him think that fate has something much more extraordinary in store – for both of them. Every moment has brought them to this single moment. A million futures lie before them. Which one will come true?
The Lion King
In theaters July 19
According to the Disney website, The Lion King journeys to the African savanna where a future king is born. Simba idolizes his father, King Mufasa, and takes to heart his own royal destiny. But not everyone in the kingdom celebrates the new cub's arrival. Scar, Mufasa's brother—and former heir to the throne—has plans of his own. The battle for Pride Rock is ravaged with betrayal, tragedy and drama, ultimately resulting in Simba's exile. With help from a curious pair of newfound friends, Simba will have to figure out how to grow up and take back what is rightfully his. The all-star cast includes Donald Glover as Simba, Beyoncé Knowles-Carter as Nala, James Earl Jones as Mufasa, Chiwetel Ejiofor as Scar, Seth Rogen as Pumbaa and Billy Eichner as Timon, and utilizes pioneering filmmaking techniques to bring treasured characters to life in a whole new way.
Aladdin
In theaters May 24
Aladdin, according to Wikipedia, is a young street urchin whose only friend is his kleptomaniac pet monkey Abu, falls in love with Jasmine, the princess of Agrabah who is set to marry a prince by her Sultan father. When he and Abu find a magic lamp containing a Genie (played by Will Smith) however, they must protect it from the wicked vizier Jafar and his loyal parrot Iago, who both want to rule Agrabah with the Genie's wishes and spellbinding powers.
Toy Story 4
In theaters June 21
The latest installment in Woody, Buzz Lightyear and the rest of the gang embark on a road trip with Bonnie and a new toy named Forky. The adventurous journey turns into an unexpected reunion as Woody's slight detour leads him to his long-lost friend Bo Peep. As Woody and Bo discuss the old days, they soon start to realize that they're worlds apart when it comes to what they want from life as a toy.