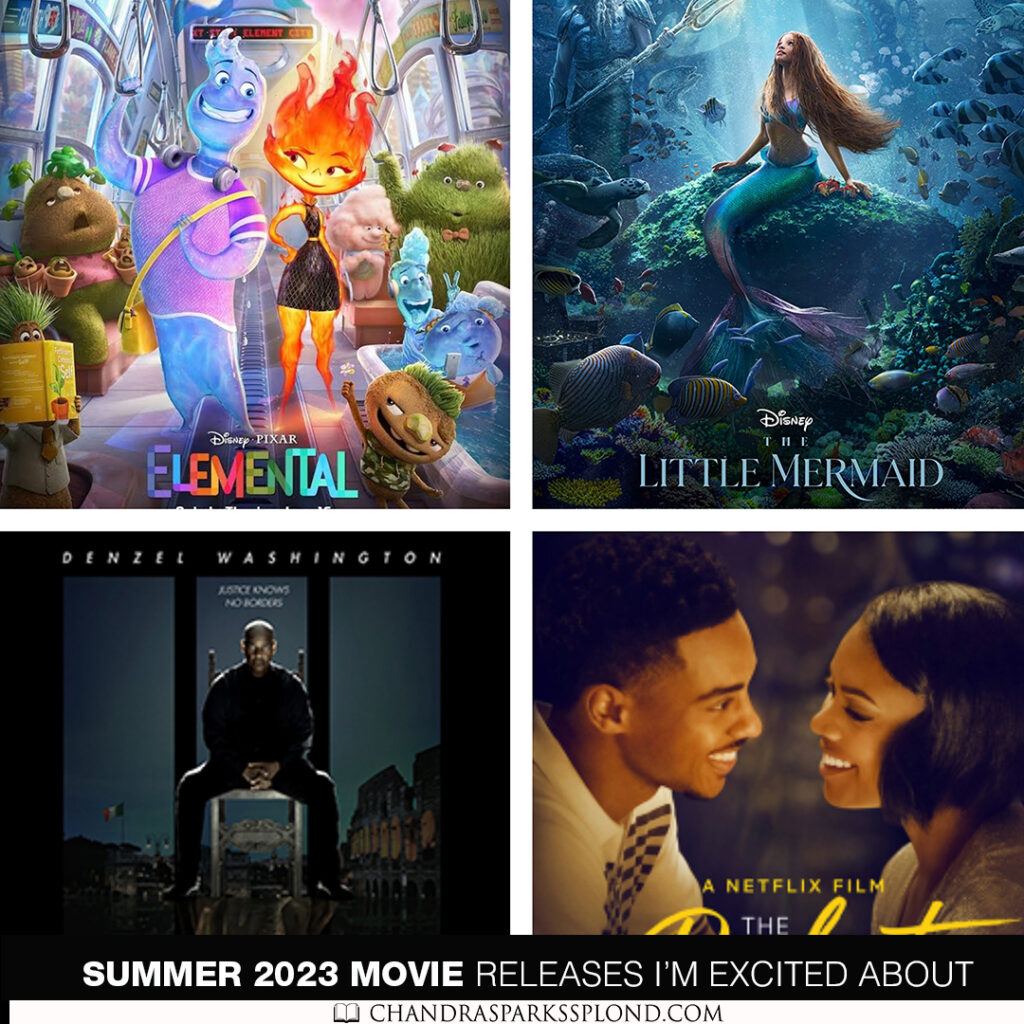 Summer officially starts this week, so hopefully things are slowing down enough that you have a chance to relax. If you're anything like me, you're vegging in front of the TV or beating the season's heat by heading indoors to the movie theater. Here are a few movie releases I'm excited about.
The Perfect Find
Based on the book by Tia Williams, The Perfect Find stars Gabrielle Union and Keith Powers. After a high-profile firing, Jenna's fashion career comeback hits a snag when she falls for a charming, much younger coworker who happens to be her boss's son. As sparks fly, Jenna must decide if she'll risk it all on a secret romance.
The Little Mermaid
A young mermaid (Halle Bailey) makes a deal with a sea witch to trade her beautiful voice for human legs so she can discover the world above water and impress a prince.
Hijack
When Flight KA29 is hijacked during its seven-hour journey from Dubai to London, corporate negotiator Sam Nelson tries to use his professional skills to save everyone on board. The limited series stars Idris Elba.
Barbie
Barbie and Ken are having the time of their lives in the colorful and seemingly perfect world of Barbie Land. However, when they get a chance to go to the real world, they soon discover the joys and perils of living among humans.
Elemental
In a city where fire, water, land, and air residents live together, a fiery young woman and a go-with-the-flow guy discover something elemental: how much they actually have in common.
Biosphere
In the not-too-distant future, the last two men on earth must adapt and evolve to save humanity. The movie stars Sterling K. Brown.
Back on the Strip
After losing the woman of his dreams, Merlin moves to Las Vegas to pursue work as a magician, only to get hired as the front man in a revival of the notorious black male stripper crew, The Chocolate Chips. Led by Luther – now broke and broken – the old, domesticated, out-of-shape Chips put aside former conflicts and reunite to save the hotel they used to perform in while helping Merlin win back his girl. The movie stars Kevin Hart, Wesley Sn
The Equalizer 3
Robert McCall finds himself at home in Southern Italy but he discovers his friends are under the control of local crime bosses. As events turn deadly, McCall knows what he has to do: become his friends' protector by taking on the mafia. The movie stars Denzel Washington.