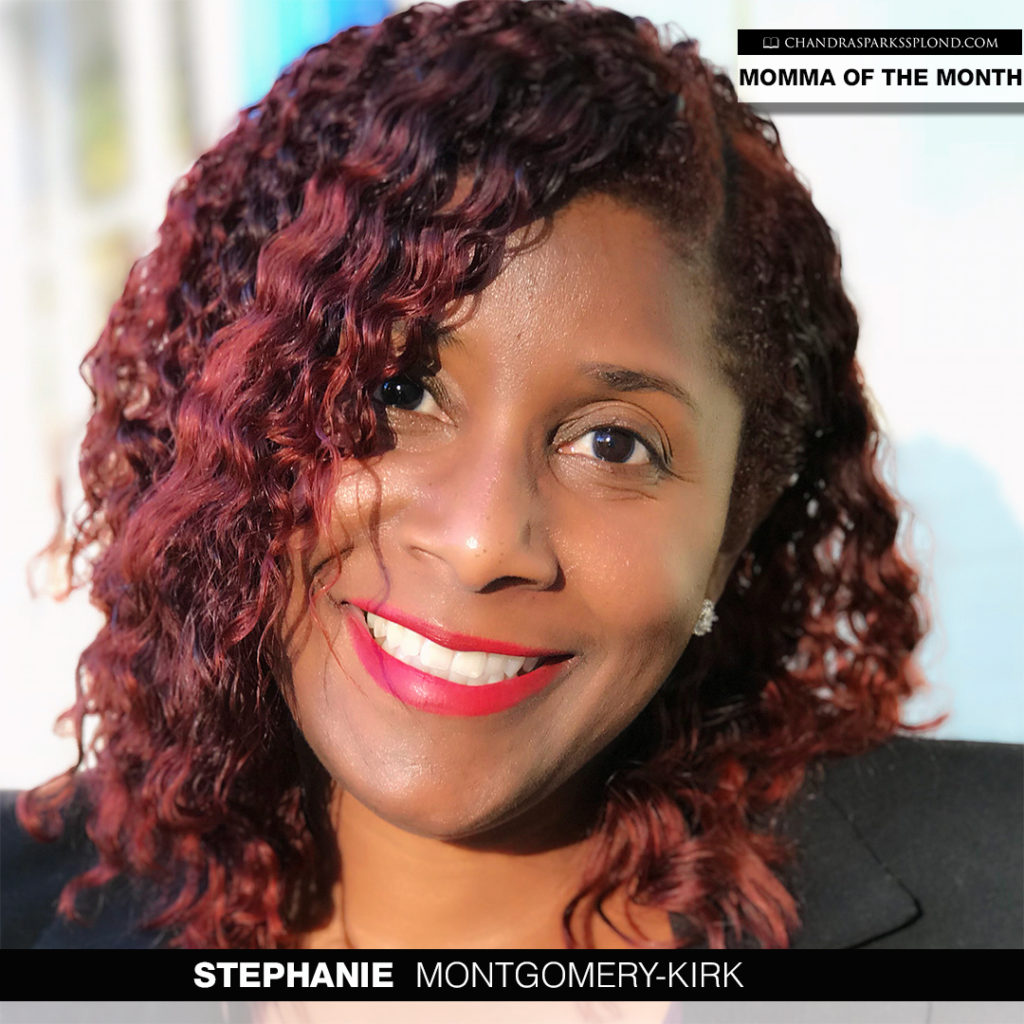 Recruiter Stephanie Montgomery-Kirk wants to make sure her kids fulfill their dreams while she and her husband are achieving dreams of their own.

Tell me about yourself.
I'm Stephanie Montgomery-Kirk and I'm 46 years old, and I grew up in Green Springs/Southside Birmingham. I've been married to Kevin Kirk Sr. for 16 years and we have three children: Kellie, 20 and a sophomore at Tennessee State University; Gabrielle, 15 and a sophomore at Clay Chalkville High School; and Kevin Jr, "KJ," 12 who is a sixth grader at Clay Chalkville Middle School. I'm a Retail Recruiter I-Officer for PNC Bank.
What do you want your children to learn from your life?
I want my children to make the most of the time that God granted them to be here. Also, be a person of integrity. Make your word mean something. Also, to never give up on your dream/goals. It might take a little longer to get there, but keep focused on the end result.
What are the best and worst things about living in Birmingham?
Best thing about living is Birmingham is that you can get anywhere in the metro area in 20 to 30 minutes. Birmingham is growing, and we're seeing a lot more events/festivals for all ages. Worst thing(s) about living in Birmingham is the crime and the hopelessness that some of the youth feel because of their lack of exposure to a better educational system and life outside of their communities.
If you could change one thing about Birmingham, what would it be and why?
One thing I can change about Birmingham would be for it to be able to acquire and support professional sports (basketball, football, baseball, etc.). This would bring more revenue into the city, which would definitely promote growth and development.
What is your proudest mom moment?
Gosh, I've had so many with this bunch. Just watching them grow into the beautiful souls that they are and making wise choices/decisions. Also, each of them are excelling in school (Honors and AP), so I'm very proud of all of their accomplishments.
What is your proudest wife moment?
Watching Kevin achieve one of his many dreams by creating and developing his own hair care line called KirkPro.
What advice do you have for women juggling a career with raising kids?
Make sure that you take time out for yourself, whether it's taking yourself to out for dinner or taking a walk in the park. Also, having a strong support system (family, friends, etc.) helps.
What's next for Stephanie Montgomery-Kirk?
To start working toward my graduate degree in the next few months.
Please follow and like us: