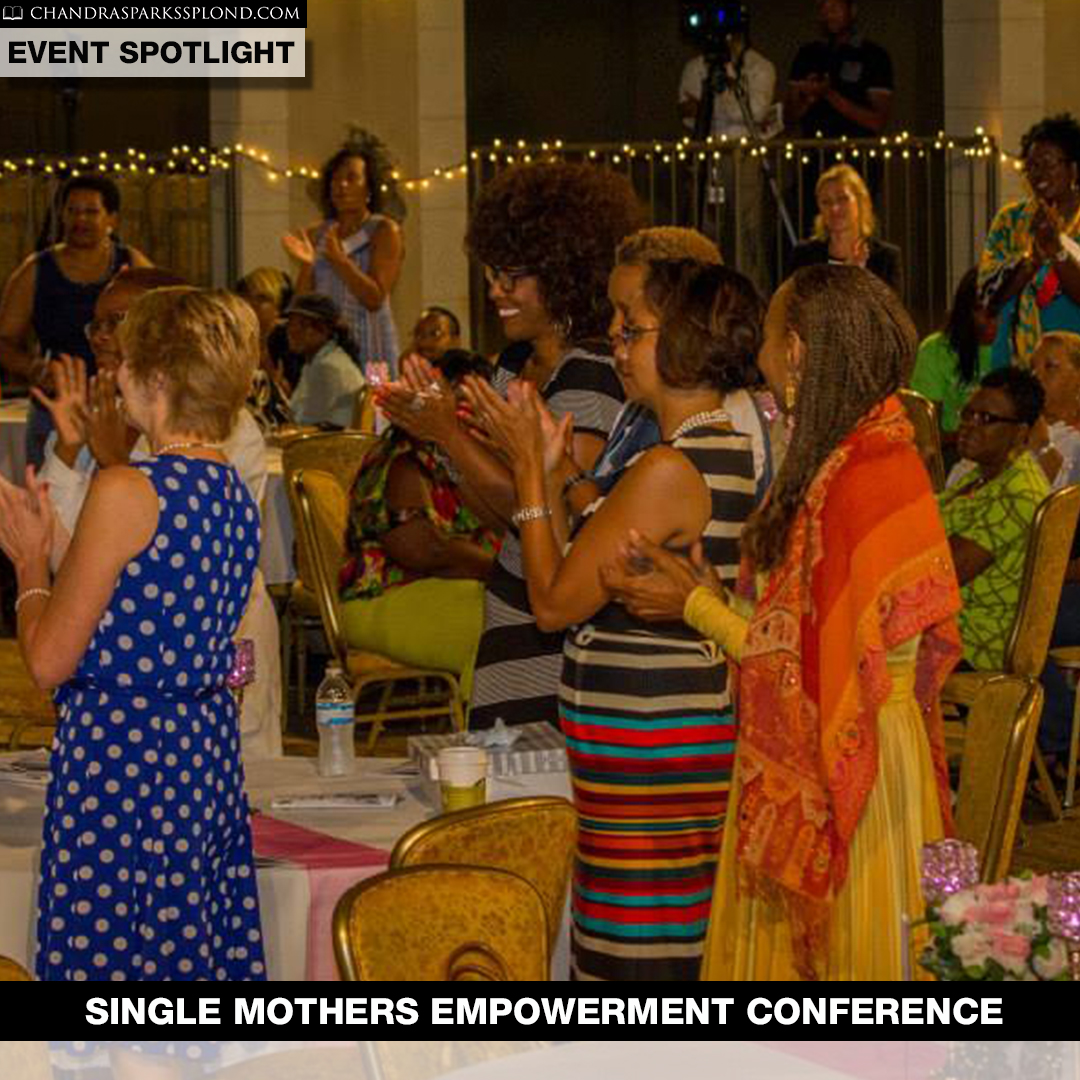 I have a special place in my heart for single mommas.
For several years, I was a single momma, so I personally know the struggle of trying to singlehandedly successfully raise a child while also trying to pursue your dreams. If I'm being honest, there were some really rough days. It's only by the grace of God that my daughter and I made it through this season, and I am blessed to be able to now encourage other single mommas.
I was so excited to find out about the Single Mothers Empowerment Conference, which is being held in Birmingham this weekend. I recently spoke with Stacey Jernigan, board vice president of Single Mothers Empowerment Conference, Inc.  about the conference.
Tell me about the Single Mothers Empowerment.
Linda Mays, Single Mothers Empowerment Conference, Inc. founder, began this non-profit organization four years ago in hopes she could offer an annual community event in which single-parent women are provided fresh strength, knowledge, inspiration, and motivation in order to renew their lives, hopes, dreams and goals. This year's event will be held at the McWane Science Center in Birmingham, Alabama, on June 24 from 8 a.m. to 3 p.m.
Why did you decide to become involved with it?
I have had the honor of knowing Linda Mays both as a colleague and friend for several years.  Immediately upon her sharing with me about her dream of creating such a wonderful event, I knew I wanted to be involved. I have been a single mother for nearly six years and have often felt alone and overwhelmed as a single parent. Just knowing that an event was going to be designed to both honor and support women just like me felt comforting. I decided in that moment to become involved, and have continued to each year since then.
What can this year's attendees expect?
We have a wonderful agenda lined up for our participants this year. Moms can expect to hear from several dynamic speakers who will impart uplifting and encouraging messages. We will also have breakout sessions Moms can choose between which most appropriately reach issues they are currently dealing with or that they are wanting to learn more information about, including health and wellness, healthy parenting, financial literacy and self-advocacy. We are offering free childcare, so Moms do not have to worry about finding childcare. We will also be enjoying some light-hearted entertainment, a special Single Mom Salute for a locally nominated Mom, free giveways, as well as information from local vendors offering information about their resources which will help single Moms and their children in their daily lives. Moms can expect to leave the conference feeling revived and rejuvenated!  Children can expect to have a great day as well, enjoying the many fun and entertaining opportunities McWane has to offer!
How is this conference different from others?
This conference is different from other conferences in that it is geared specifically toward single Mothers and their children. Our conference is local, so women do not have to travel to a larger city to attend a similar type conference.  Additionally, our conference is designed keeping a single Mom's budget in mind; our registration fee is just $30 in advance ($35 at the door), which includes childcare as well as lunch for both Mom and her children.
What's the best advice you have for single mothers?
I want single mothers to know they are not alone. There are so many local resources and so many other single mothers in the area, that networking with others and utilizing local resources is invaluable. We have such an important job in our children's lives, and although at times it may feel an unfair position in which we've been put, or a thankless job in which we have found ourselves, we are sometimes our children's only advocate. For our children's sake, as well as our own, we must take time to both educate and rejuvenate ourselves, so we can be our best versions of ourselves for our children. Additionally, I want single moms to know that in the moment, life can feel overwhelming and stressful, but that it does get better!
How can readers sponsor a single mom for the event?
For readers willing to make a donation to sponsor the registration cost for a single Mother, just click on this link:  http://www.singlemothersempowerment.org/tickets-and-advertising
What's the biggest lesson you've learned since you started working with the conference?
I have learned that even those Moms who seem to have it all together, they struggle too.
What's next for Stacey Jernigan and the Single Mothers Empowerment Conference?
I hope to continue to be a part of this wonderful event each year, and I hope to continue to be privileged to meet so many amazing single Mothers who inspire me and encourage me to keep learning and keep striving to be the best single Mom I can be!
To learn more about the Single Mothers Empowerment Conference or to purchase a ticket, visit the website.