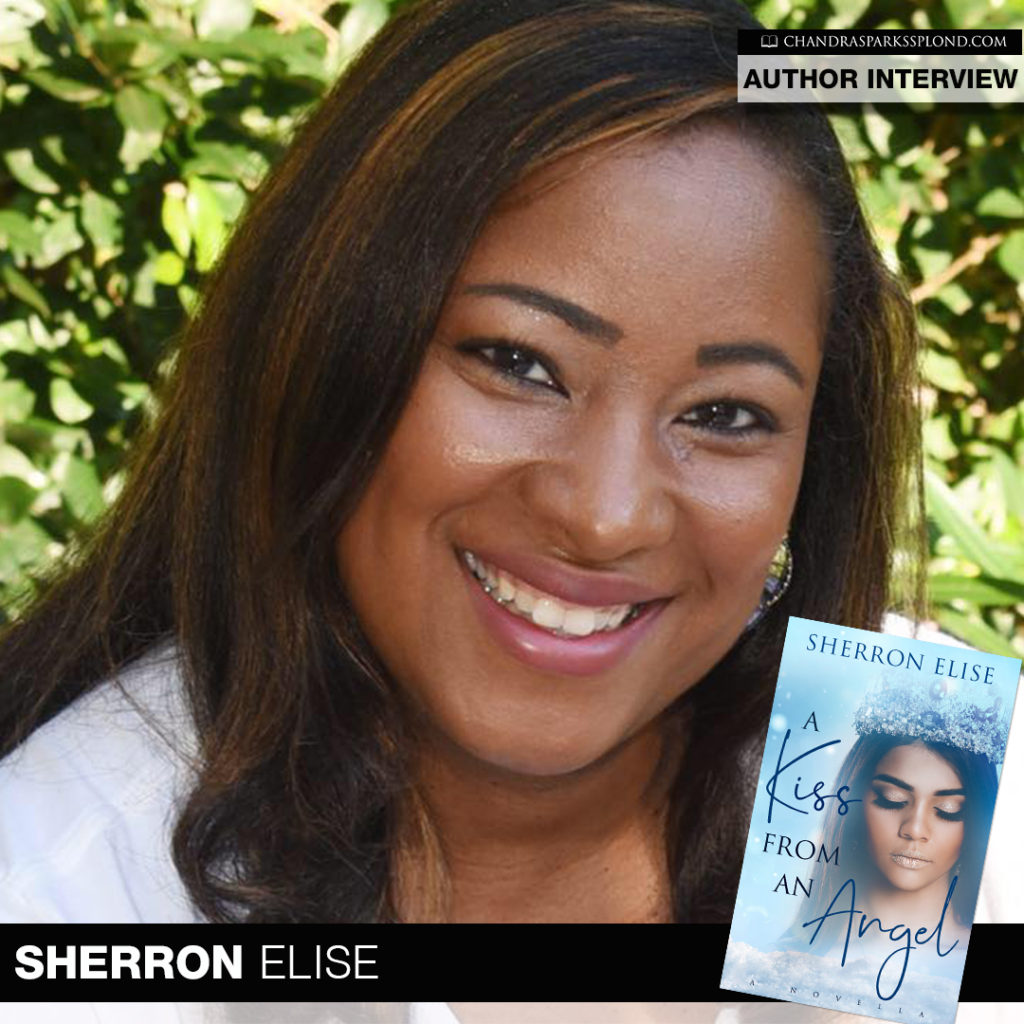 Christian fiction author Sherron Elise has learned that all things work together for good, and she's sharing this message in her latest release.
Tell me about your latest book.
My sixth title is a novella, A Kiss From An Angel. The book's protagonist, Giana, is dealing with the desertion of her husband after 20 years of marriage. In the midst of this separation, their only child, Noelle, goes missing. In a matter of days she turns up dead, and this begs the question of if Giana and her husband, Nigel, can weather this storm of grief and reconcile or will it drive an even further wedge between them.
Why did you decide to write it?
The character of Noelle was inspired by the story of a local college student that was kidnapped and subsequently murdered during my senior year of high school.  It was so horrifying because as young adults we feel that we are invincible. The victim was only a year or so older than me. The tragic story was one in which I remembered for years, although a lot of details within my book have been changed for fictional purposes.
What do you want readers to learn from the story?
I want this story to encourage people to have strong faith in God in the midst of trials and grief. The events that transpire in this book are a strong testament of Romans 8:28:  And we know that all things work together for good to them that love God, to them who are the called according to his purpose. While we may not understand it at the time, God has a reason for everything we endure in our lives. We simply have to trust Him (and I know from experience that there are times when this is easier said than done).
What do you want readers to learn from your life?
As cliché as it may sound, I am a living testimony. Growing up, I battled against low self-esteem along with thoughts of suicide. There were times when I even doubted the existence of God and believed He cared nothing about me or my well-being because I was hurting so bad. But I thank Him for redemption! For these reasons, I have chosen to write Christian fiction in the hopes of encouraging others who may face the same battles.
Who is your favorite author and why?
ReShonda Tate Billingsley! I had the pleasure of meeting her for the first time in 2004 when I was an intern at the television news station where she worked as a reporter. Her writing career was relatively fresh at that time, but she is still just as humble and approachable today as she was back then! I love her writing style, as each book is something different and unpredictable.
What's next for Sherron Elise?
I have a young adult book series on the horizon. The first book in the series will be released in the spring of 2020. I also have another adult novel that has been completed and can hopefully be released by next fall. I plan to travel and participate in more book events in different cities.
Do you have anything you would like to add?
Thank you, Chandra, for this feature! I also look forward to having you edit my young adult title.
To learn more about Christian fiction author Sherron Elise, visit her website or connect with her on social media.
Facebook page: Author Sherron Elise
Instagram: @sherronelise
Twitter: @sherronelise
Use my affiliate link to purchase your copy of A Kiss From An Angel.