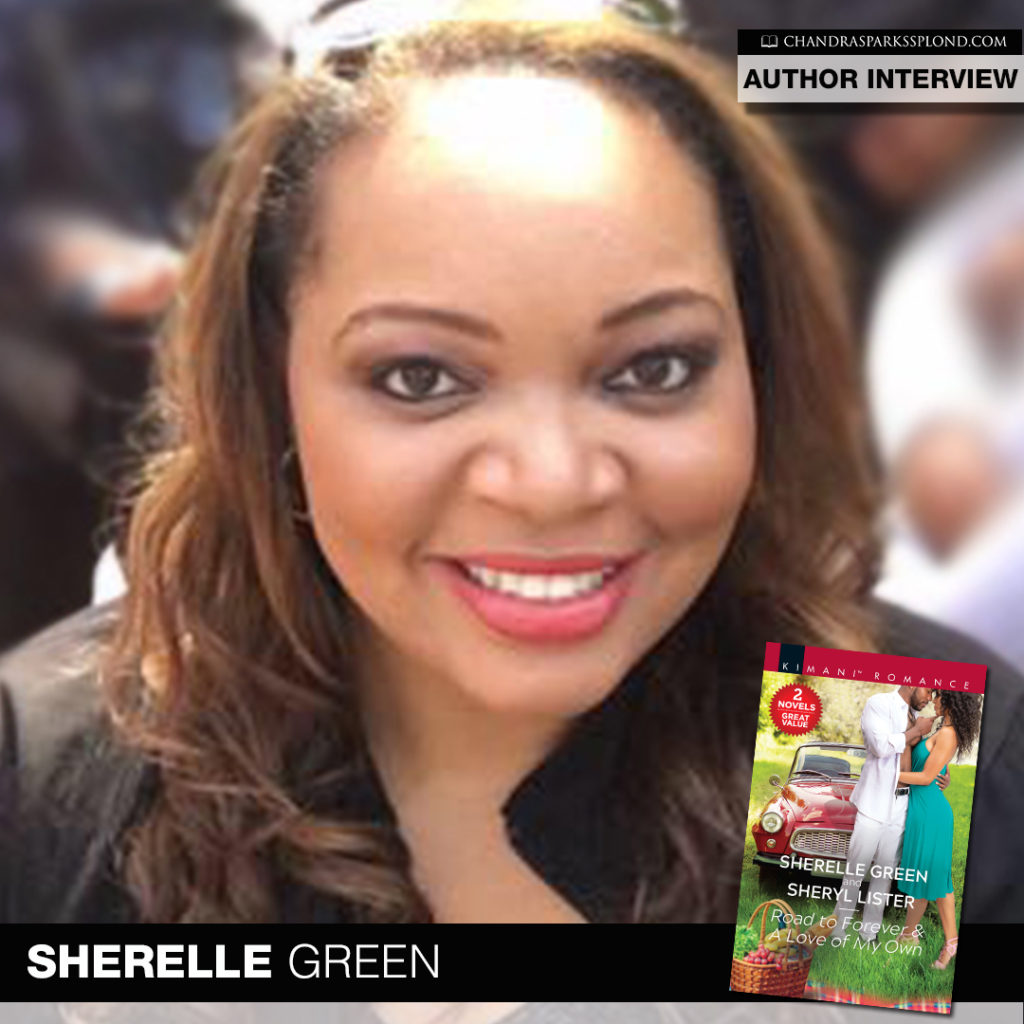 I recently spoke with author and designer Sherelle Green, and she bared all about her latest book, Road to Forever, her love of writing and shared a few surprises.
Tell me about your book, Road to Forever.
Road to Forever is the sixth book in my Bare Sophistication series, and one of the reasons I loved writing this book is because both characters were unlike any I'd written before.
Quirky and carefree Aaliyah Bai is living life on her own terms and loving every minute of it. She's moved out of her sister's Miami home and has her own place. She's also the boudoir photographer for Bare Sophistication Boutique and Studio, working with her closest friends. Family is extremely important to Aaliyah, so when her aunt calls to ask if Aaliyah will accompany her on a road trip adventure, she doesn't hesitate to say yes. Until she finds out that their two-person trip will include two additional people—her aunt's boyfriend and his son, Bryant Burrstone. Unfortunately, Aaliyah has never gotten a good vibe from Bryant. Even more surprising, her aunt expects her to try and help the uptight never-cracks-a-smile businessman with the driest sense of humor she's ever met change his unapproachable ways.
Bryant can't believe that his father is testing his social skills with some of their biggest partners in the winery business before retiring and handing over the reins to Bryant. Forget the fact that Bryant has spent the last five years running the company despite this ridiculous attempt to make him change his ways. When he finds out that the beautiful and intriguing Aaliyah is expected to help him rid his well-earned title as the grouchiest man in California, he can't help but take advantage of the situation. It's been a long time since Bryant expressed interest in a woman, and unbeknownst to her, Aaliyah is wiggling her way into his heart and making him question why he's kept the "real" Bryant bottled up for so long.
Why did you decide to write it?
My Bare Sophistication series is a spinoff of my An Elite Event series, and from the beginning of my career, I knew I wanted to write about the hero, Bryant, in Road to Forever. I'm inspired by my family, and they are the inspiration behind the Burrstone clan that you first met in A Tempting Proposal (my first book) and are revisiting in Her Unexpected Valentine and Road to Forever (Bryant is cousins with the hero in Her Unexpected Valentine that released in 2018). For those who may not know, I love writing connecting stories and oftentimes, characters from one series may pop up in another one.
What's one thing readers would be surprised to learn about you?
Hmm. This is a tough question! Some readers may know that I'm allergic to fish and seafood. Let me tell you, it is truly unfortunate because I think I would love seafood. I've been allergic since I was two and never grew out of it. However, readers would be surprised to learn that I have watched my family and friends eat seafood and taken detailed notes just so I can write about it in my books. Those close to me would say I'm a bit obsessed with watching people eat seafood (strange, I know!). When writing Road to Forever, there is a scene where I was going to have them chow down on a lobster dinner, but when I got to writing it down, I got annoyed by the fact that I couldn't actually eat what I was writing about, so I scraped that scene.
To what do you attribute your success?
Family and friends of course, as well as my supportive readers. I'm the type of person who thrives when supported by those close to me. They may not understand my ideas or the reason I would forego sleep because unwritten characters can't be silenced. My family is my backbone and my heart, yet, I also love my tribe of amazing lit sisters who understand every aspect of what I go through as an author trying to juggle life and following my dream. You know that saying, It takes a village to raise a child? For me, it takes a tribe to keep me sane, haha!
What do you hope your legacy will be?
At the end of every day, I just hope that I touch someone with the words I've penned in my books. I hope that someone reads a character and thinks, "Why, that's just like me," and are able to relate to him or her in a way that helps them get through whatever they may be going through in life. It's important for me to pen characters that look like me and talk like me. Yet, on the same token, I like to craft characters that are different, and I try my best to be inclusive of all personalities.
What's the most difficult part of being an author?
For me, time management and juggling my author life with my personal life is one of the most difficult parts. On the off chance that I have a little free time, sometimes I feel guilty because I think about the fact that I should be working on a book or connecting with readers and authors on social media, and if that's not the case, the characters of books I need to write are dancing around my mind singing, "It's my time. Don't forget about me."
What was your most memorable experience writing this book?
I don't want to give anything away, but last summer, my family really had to come together during a tragic time, and I just so happened to be writing this novel at the time. I couldn't help but change a little of the plot to incorporate some of that struggle into Road to Forever, and I honestly cried when writing certain scenes because it hit so close to home. My family was able to read these scenes before the release, and I've heard multiple times that they are so proud of me for finding a way to incorporate our experience and hopefully help others.
What's next for you?
I just released two novellas entitled Single AF (Social Experiment series) and The Contingency Bid (Distinguished Gentlemen series), so I'm still riding that high. I've also been getting a ton of questions about my To Marry a Madden series, so I just wanted to add that yes, the next installment in that series is coming soon (and I appreciate all the Madden love)! I'm so excited for everyone to get acquainted with the next Madden brother! I'll also be releasing the next book in the Social Experiment series within the coming months.
Do you have anything you would like to add?
I love connecting with readers! To learn the latest and greatest of what I've been working on or novels to come, feel free to join Sherelle Green's Coffee Corner, my Facebook group (www.bit.ly/SherelleGreensCoffeeCorner). We'd love to have you!
Use my affiliate link to purchase your copy of Road to Forever.
Learn more about Sherelle Green by emailing her, connecting with her online or on social media.
Facebook: @authorsherellegreen
Instagram/Twitter: @sherellegreen