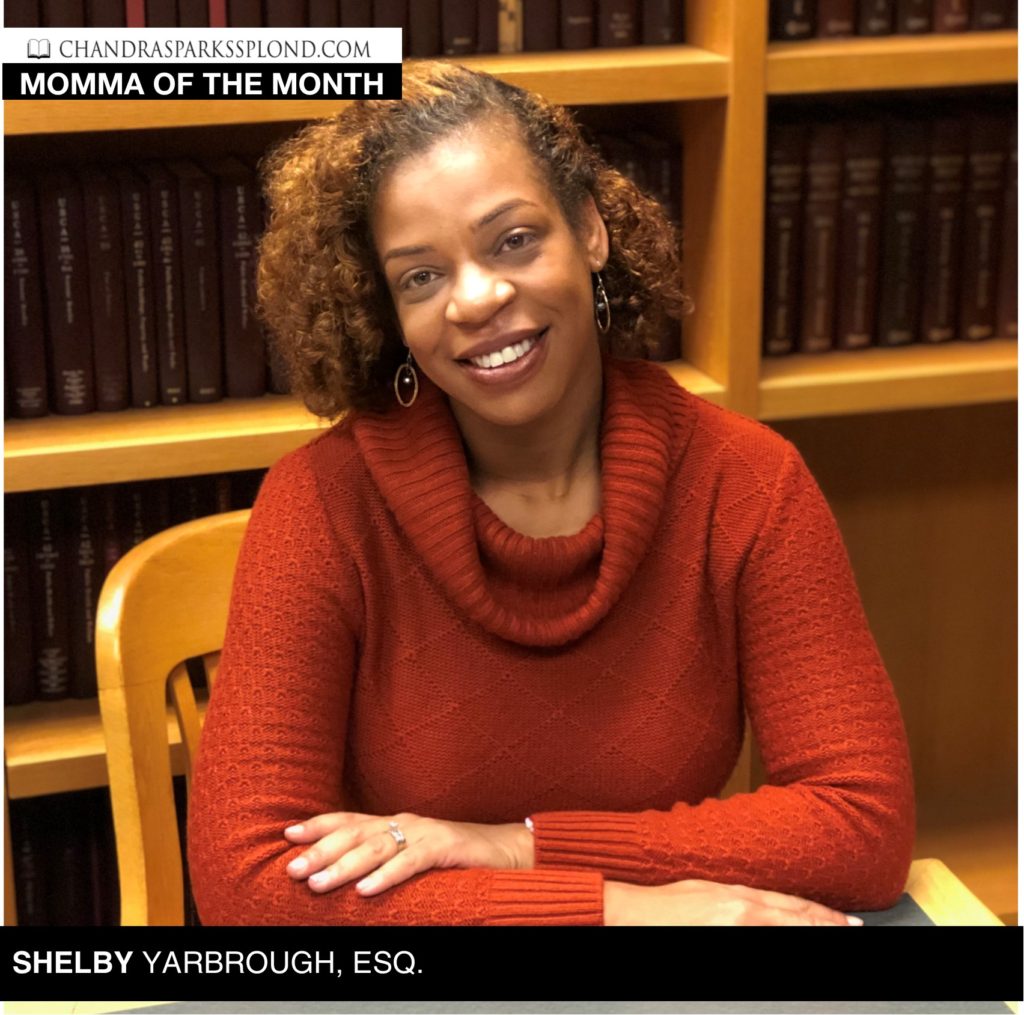 Shelby Yarbrough, Esq., the March 2019 Momma of the Month, has learned to keep her mommy goals short.
Tell me about yourself.
My name is Shelby Yarbrough, Esq. Currently, I work as a staff attorney for Legal Aid Society of Birmingham where I advocate for juveniles as Guardian Ad Litem on dependency issues and represent juveniles as defense attorney on delinquency issues. I was born in Houston, Texas; however, grew up in Denver, Colorado, before moving to Birmingham. After earning a bachelor of arts in mass communication from the University of Alabama at Birmingham, I graduated with honors from Miles Law School, receiving my Juris Doctor.
I am married to Regi Yarbrough, a very accomplished musician, for 11 years, and we have two children. Ellington is seven and Zion is five.
What do you want your kids to learn from your life?
I pray that my kids will be able to look at my life and see that even my struggles worked to my benefit. I truly that believe that "all things work together for your good." I know they will experience tough times, but I want them to know that even the bad things have purpose. I hope that my life will reflect that.
What are the best and worst things about living in Birmingham?
Birmingham is very rich in culture. I love the history of the city; however, I wish we put more resources toward the school system.
What is your proudest personal moment?
I would have to say, passing the bar!
What is your proudest momma moment?
It's so hard to narrow it down to one. They both make me very proud daily.
Ellington: Leading his first solo at church.
Zion: Her display of leadership skills absolutely amazes me.
What is your proudest wife moment?
Most recently, I had the pleasure of watching my husband and his band, Yarbrough & Company, win the Magic City Blues competition. In January, the band headed to Memphis to compete on an international level. I'm very proud of him.
What advice do you have for mommas who have kids who are interested in music?
Music will not only offer your child culture, but will help develop academic skills, such as math, as well. If they show an interest, start them early and make them stick with it.
What's next for Shelby Yarbrough?
On the mommy side, I just want to make it through the next week without having a crisis ensue. Things change at the drop of a hat, so I've found it's best to keep mommy goals short term. On the career end, I want to learn as much as possible and master my discipline. Further down the road, I could possibly see myself one day taking the bench as judge, who knows?
Is there anything you would like to add?
Thank you for allowing me to participate. It's truly an honor.