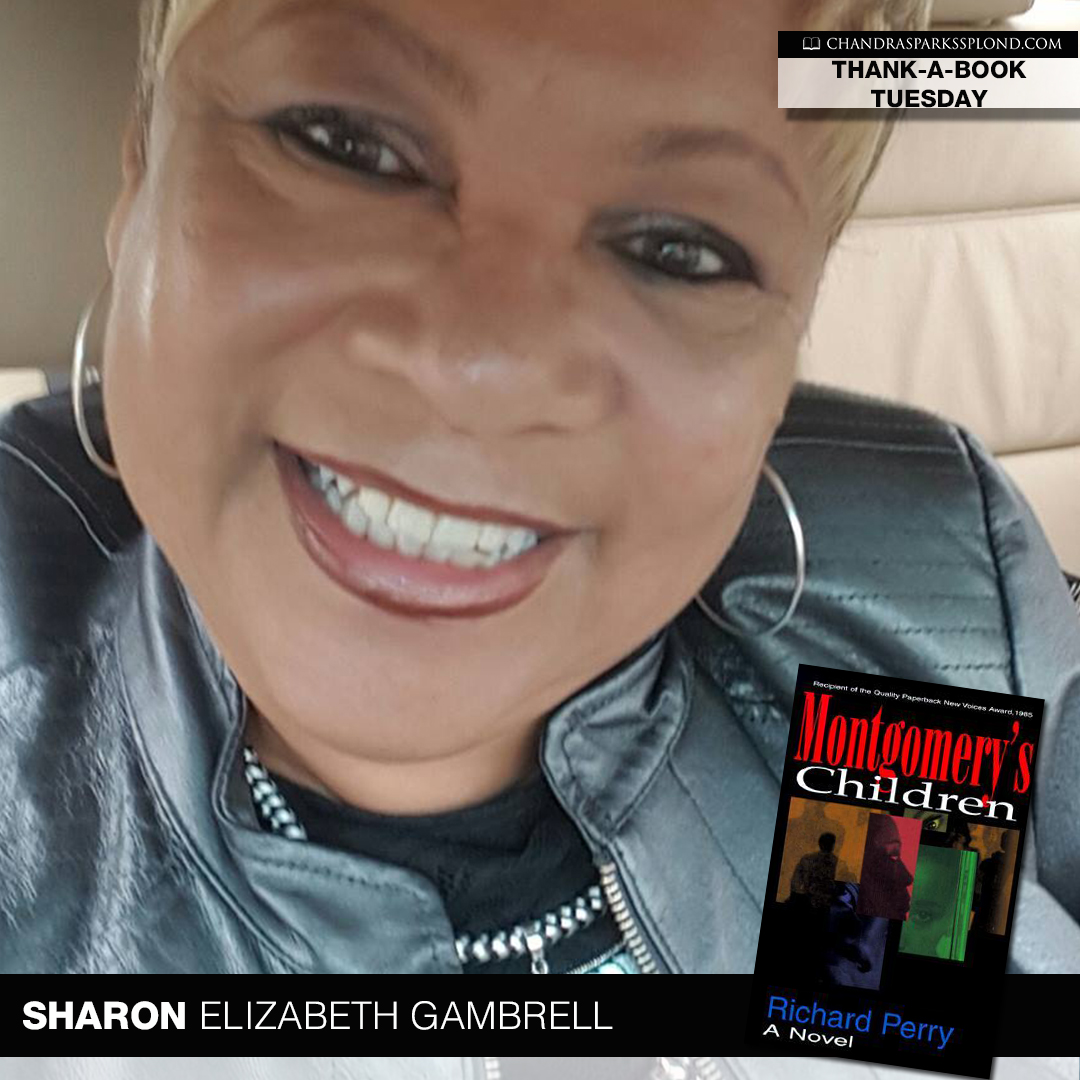 When writer Sharon Elizabeth Gambrell read the book that changed her life, it led to an unexpected friendship.
What was the book that changed your life?  Montgomery's Children by Richard Perry
Tell me about the book:
Hosea Malone, father of a blind baby with a "watermelon head," mocked by God, leaves wife, Meredith, and his girls; returning 12 years later with a white live-in partner and a lucrative drug trade.   Norman Fillis, lover of trees and animals, has visions of fire, of a black man being lynched, of a flying black savior; his destiny was to find and protect the one who'll inherit his knowledge and belief of flying.  In 1950 Norman recognizes evil when it came to town.  Gerald was the one he believed, the one to inherit his knowledge, but Gerald continuously, viciously  beaten by his father, just watched, rather than get involved.  At the age of 14, Gerald fell in love with a deformed incest victim named Josephine Moore from North Carolina.  As the years pass, Hosea finds out the fate of his deformed son.  An epidemic of worms plagues  the lands of Montgomery, a sure sign of "calamity and strife." Josephine goes to jail for murder.  A pervert who collects freaks bails her out. Norman never gets Gerald to fly—he's in and out of asylums. Josephine reunites with Gerald as evil explores dominances, submissions and mutual pain, and Norman takes flight as the black savior from the courthouse. His death is ruled suicide.
Why did the book impact you?
I was an hour late for a Fourth of July cook out in 1998 because I wanted to read the last chapter of Montgomery's Children. When I finally arrived, I was chatting with people I knew and some I didn't know.  My friend Millicent Bowens asked me why I had arrived so late, and I explained that I was reading the last chapter of this phenomenal book.  She knew I was an avid reader, so she excused my tardiness. In the meantime, a couple I didn't know sitting across from me overheard our conversation and asked what had I been reading. I had just finished reading Montgomery's Children, and it was still fresh on my mind. I went on to tell them how wonderful the book was and I would love to meet the author one day just to shake his hand. "That would be really nice the man," said, and he asked would I recommend the book, I said yes I definitely would,  then he asked my name and stood up and reached for my hand. "Hi, Sharon Gambrell. My name is Richard Perry, author of Montgomery's Children. I'm a golf buddy of the hostess' husband, William.  I died and went to heaven.   That day was amazing. I met a talented and awesome person, Richard Perry, author of Montgomery's Children, my mentor and friend.
Use my affiliate link to purchase your copy of Montgomery's Children.