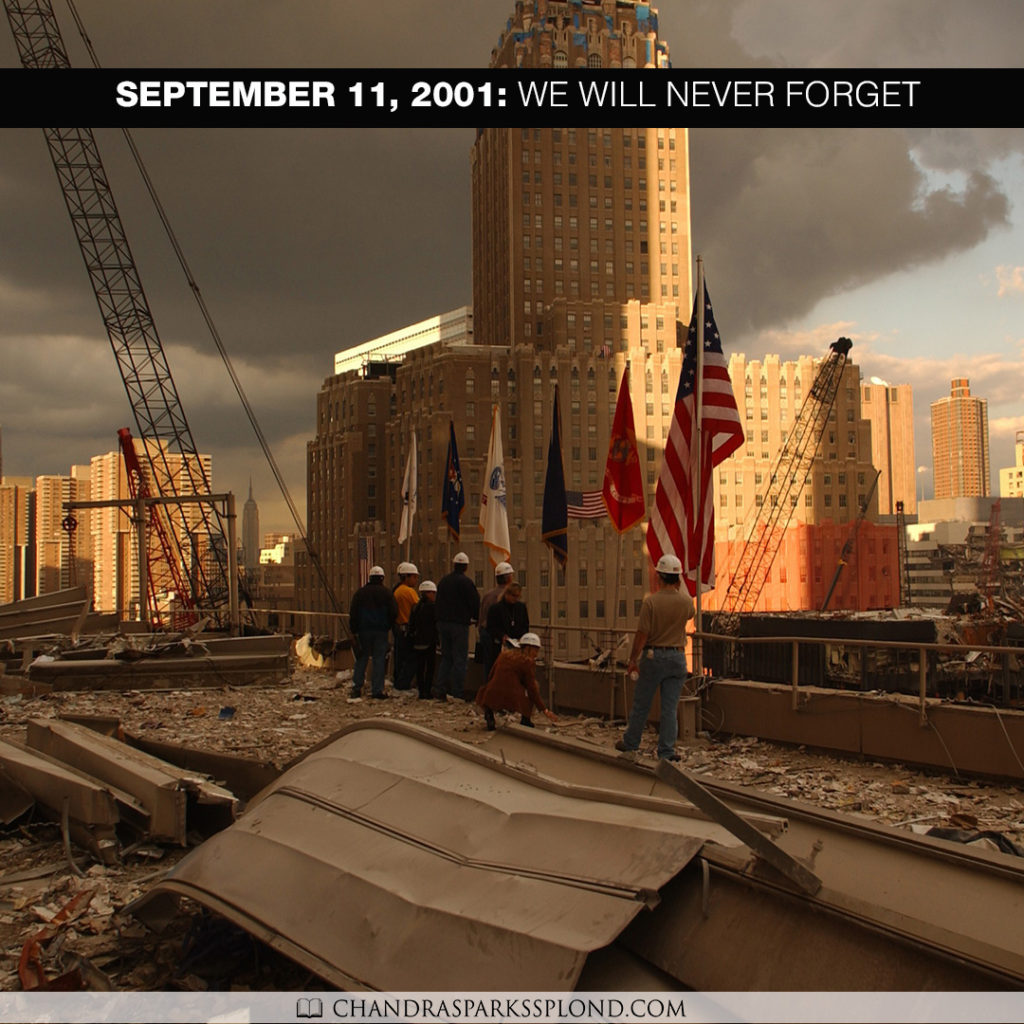 It was a Tuesday.
The sun was shining, and the sky was this brilliant shade of blue. As I got off the subway and walked to my job in Manhattan, I remember thinking how perfect the weather was. It was the kind of day that made a person like me who is not a fan of the outdoors actually want to be outside.
Shortly after getting to work, I was on the phone with my author Rochelle Alers when she told me a plane had crashed into the World Trade Center. Like most people, I thought it was a tragic accident. I gathered around the television in the conference room with the rest of the Kensington Publishing staff watching in shock along with the rest of the world as the second plane hit and both towers ultimately fell. I listened and prayed as the sirens from the fire department located below us started going off as firefighters rushed to the scene.
The next few hours were a blur as the city that never sleeps came to a complete standstill because no trains, taxis or buses were running. When I finally left Manhattan to head to Queens, it was on foot. There was a mass exodus of people on the Queensboro Bridge just trying to get home. Soot and ash from the collapsed towers rained over us as we wondered aloud if our family and friends were safe and fretted about our own safety.
I returned to work a few days later to discover that several of the firefighters in the building where I worked who raced to the scene that day never made it home. It seems every available space was covered with flyers of people trying to find their loved ones. Many of them never did.
There were 2,977 people who lost their lives that day at the Twin Towers, the Pentagon and aboard United Airlines Flight 93 in Shanksville, Pennsylvania. More than 6,000 were wounded. Since then, an estimated 1,000 more people have died as a result of being exposed to the dust from the Twin Towers. Every year, that number keeps growing.
Even though it has been 22 years, there are millions of people, including me, who will never be the same.  The memories of that day are forever burned in my mind. I remember.  Having lived through it, I will never forget.