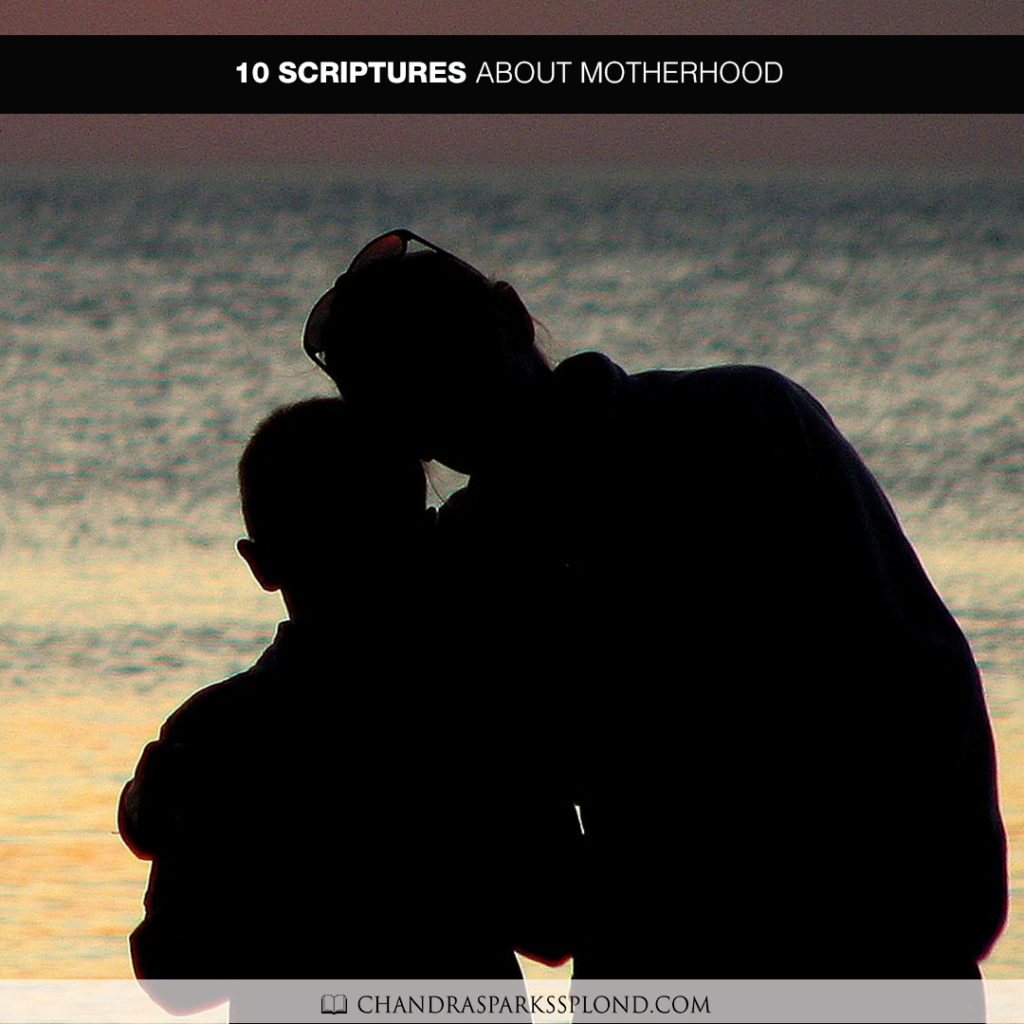 What would the world be without mothers? In honor of Mother's Day, here are a few scriptures about motherhood.
Deuteronomy 5:16
"Honor your father and your mother, as the LORD your God has commanded you, so that you may live long and that it may go well with you in the land the LORD your God is giving you.
Proverbs 1:8-9
Listen, my son, to your father's instruction and do not forsake your mother's teaching. They are a garland to grace your head and a chain to adorn your neck.
Genesis 21:1–3
Now the LORD was gracious to Sarah as he had said, and the LORD did for Sarah what he had promised. Sarah became pregnant and bore a son to Abraham in his old age, at the very time God had promised him. Abraham gave the name Isaac to the son Sarah bore him.
John 19:25–27
Near the cross of Jesus stood his mother, his mother's sister, Mary the wife of Clopas, and Mary Magdalene. When Jesus saw his mother there, and the disciple whom he loved standing nearby, he said to her, "Woman, here is your son," and to the disciple, "Here is your mother." From that time on, this disciple took her into his home.
Proverbs 22:6
Start children off on the way they should go, and even when they are old they will not turn from it.
Genesis 17:16
"I will bless her and will surely give you a son by her. I will bless her so that she will be the mother of nations, kings of peoples will come from her."
Proverbs 11:16
A kindhearted woman gains respect.
Proverbs 17:6
"Children's children are a crown to the aged, and parents are the pride of their children."
Titus 2:3-5
"Likewise, teach the older women to be reverent in the way they live, not to be slanderers or addicted to much wine, but to teach what is good. Then they can urge the younger women to love their husbands and children, to be self-controlled and pure, to be busy at home, to be kind, and to be subject to their husbands, so that no one will malign the word of God."
Proverbs 23:22–25
"Listen to your father, who gave you life, and do not despise your mother when she is old.  Buy the truth and do not sell it—wisdom, instruction and insight as well.  The father of a righteous child has great joy; a man who fathers a wise son rejoices in him.  May your father and mother rejoice; may she who gave you birth be joyful!"