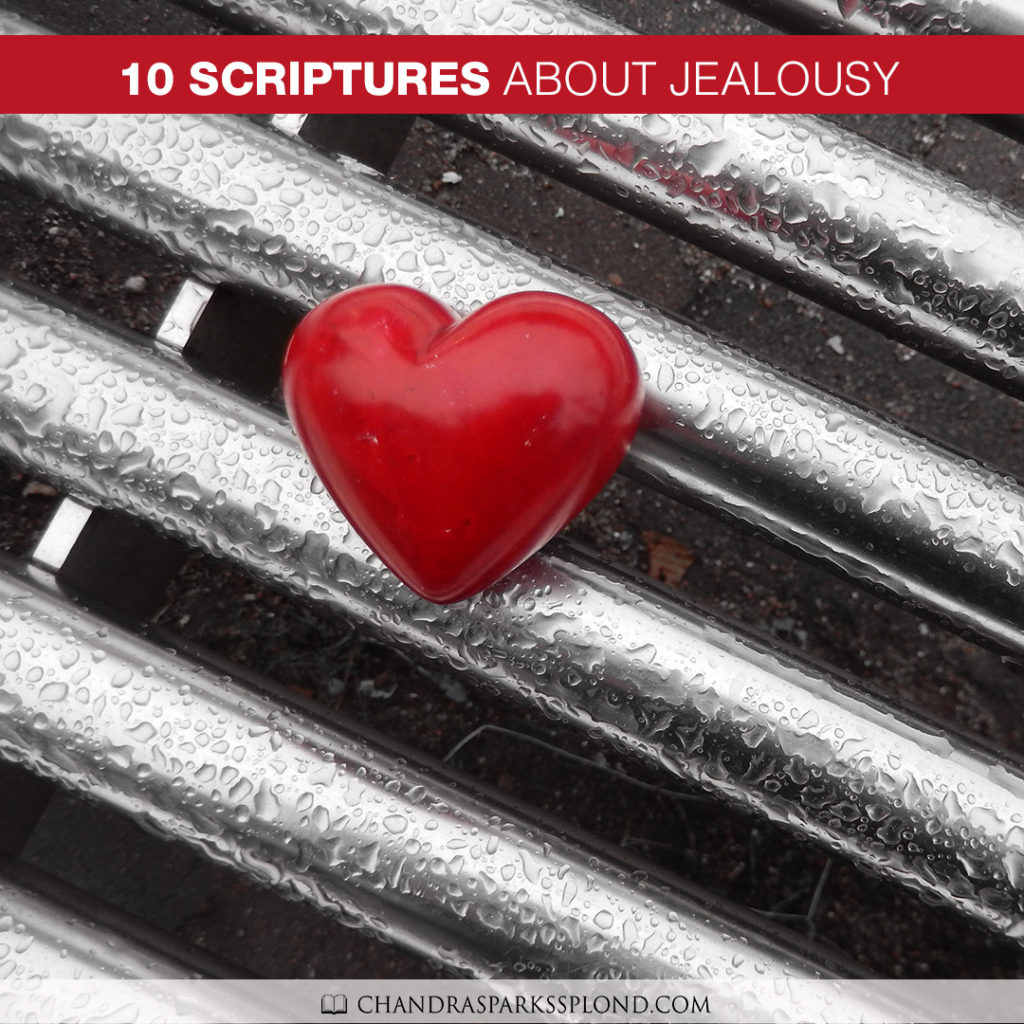 Whether we want to admit it or not, we've all had to deal with jealousy. If you're having problems with this issue, I've got you covered. Here are 10 scriptures to help you with jealousy.
James 4:2-3
You desire but do not have, so you kill. You covet but you cannot get what you want, so you quarrel and fight. You do not have because you do not ask God. When you ask, you do not receive, because you ask with wrong motives, that you may spend what you get on your pleasures.
Proverbs 14:30
A heart at peace gives life to the body, but envy rots the bones.
Galatians 5:22-23
But the fruit of the Spirit is love, joy, peace, forbearance, kindness, goodness, faithfulness, gentleness and self-control. Against such things there is no law.
1 Corinthians 10:13
No temptation has overtaken you except what is common to mankind. And God is faithful; he will not let you be tempted beyond what you can bear. But when you are tempted, he will also provide a way out so that you can endure it.
Psalm 37:1-3
Do not fret because of those who are evil or be envious of those who do wrong; for like the grass they will soon wither, like green plants they will soon die away. Trust in the LORD and do good; dwell in the land and enjoy safe pasture.
James 4:11
Brothers and sisters, do not slander one another. Anyone who speaks against a brother or sister or judges them speaks against the law and judges it. When you judge the law, you are not keeping it, but sitting in judgment on it.
James 3:14-16
But if you harbor bitter envy and selfish ambition in your hearts, do not boast about it or deny the truth. Such "wisdom" does not come down from heaven but is earthly, unspiritual, demonic. For where you have envy and selfish ambition, there you find disorder and every evil practice.
Proverbs 6:34
For jealousy arouses a husband's fury, and he will show no mercy when he takes revenge.
Colossians 1:11
being strengthened with all power according to his glorious might so that you may have great endurance and patience,
Romans 12:21
Do not be overcome by evil, but overcome evil with good.