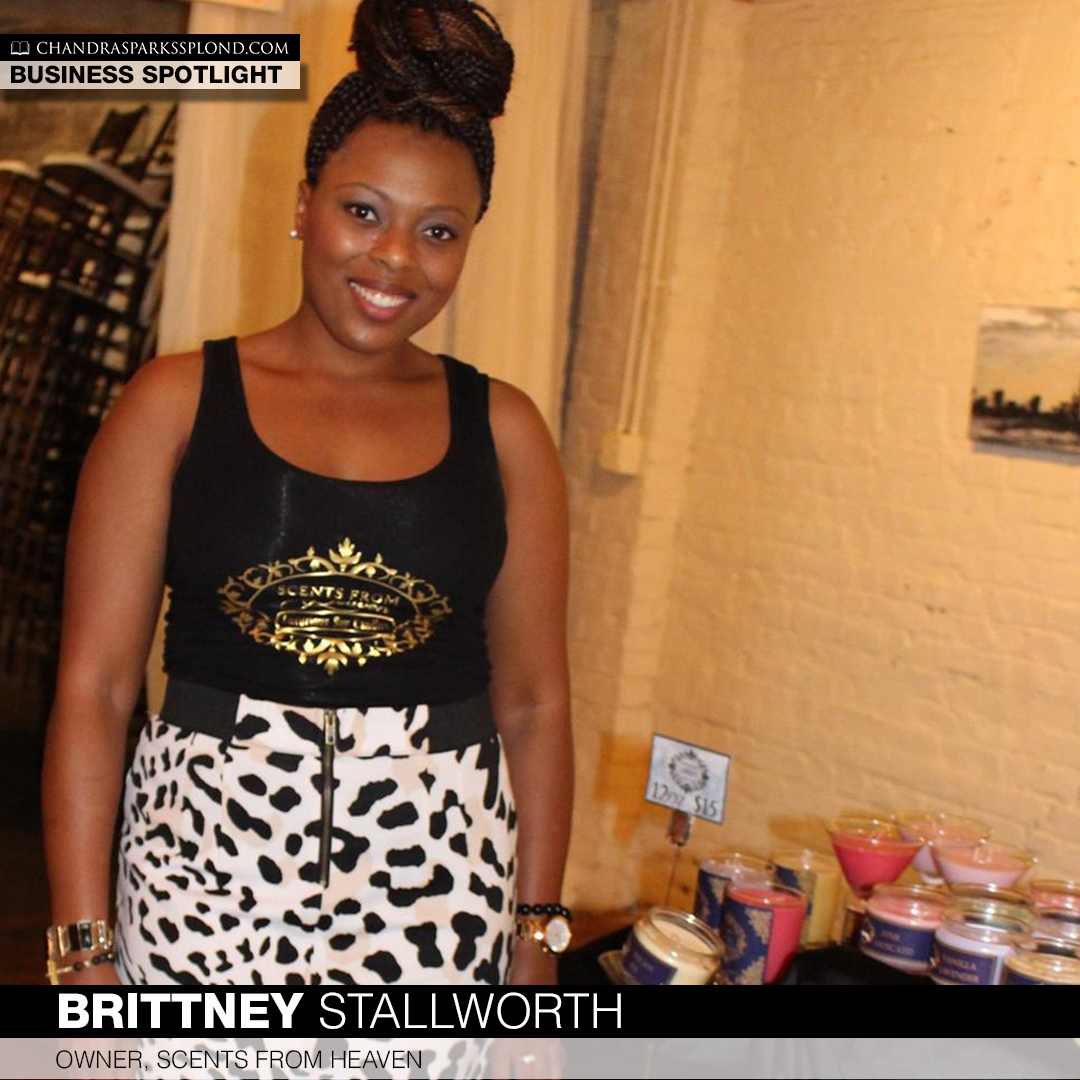 Brittney Stallworth is seeing business in a different light now that she has launched her candle company and is helping others learn how to make candles.
Stallworth's company, Scents from Heaven, is offering a class on soy candle making on August 5 from 2 to 4 p.m. at the Desert Island Supply Company. Tickets range from $18 to $23. All supplies are included in the fee, and snacks will be served.
"It is a lot of hard work involved as well as long nights, but it is so worth it," said Stallworth who started Scents from Heaven in February 2014. "I am constantly brainstorming and trying to come up with new ideas and innovations to expand and grow Scents from Heaven. I am traveling more and taking my business to different states so that I can grow my customer base and expand my target audience."
Scents from Heaven is a luxurious soy candle company. All candles are hand-poured, highly scented and can be used as a massage oil. The candles are all natural, made with 100% soy wax and do not emit harmful chemicals into the environment. Scents include Blackberry Cobbler, Island Mango, Tropical Fruit and Vanilla Lavender, as well as Urban Cowboy, Black Tie, Cherry Tobacco and Black Amber Musk for men.
"My customers can expect luxurious, well-made, handcrafted candles that permeate throughout their home or office space," Stallworth said. "My candles also create a warm and relaxing atmosphere.  I only use high-quality fragrance oils and soy wax to create my luxurious soy candles."
Stallworth believes the secret to her success is to just move forward.
"I was sitting at my desk at work and received a vision from God that said 'candles,'" she said before offering words of encouragement to other aspiring entrepreneurs. "Start where you are. If you are waiting for the perfect time to start, there is no such thing. Use what you have, and do what you can to start now."
It looks like the future is bright for Stallworth and her business.
"I absolutely love what I do," she said. "It warms my heart when I hear people tell me that they love my candles. I also love to see people smell my candles and watch their reactions. I love that others love what I do."
You can register online for the soy making candle class.
To purchase candles or to learn more about her products, visit Stallworth's website or email her. You can also connect with her on Facebook or Instagram.