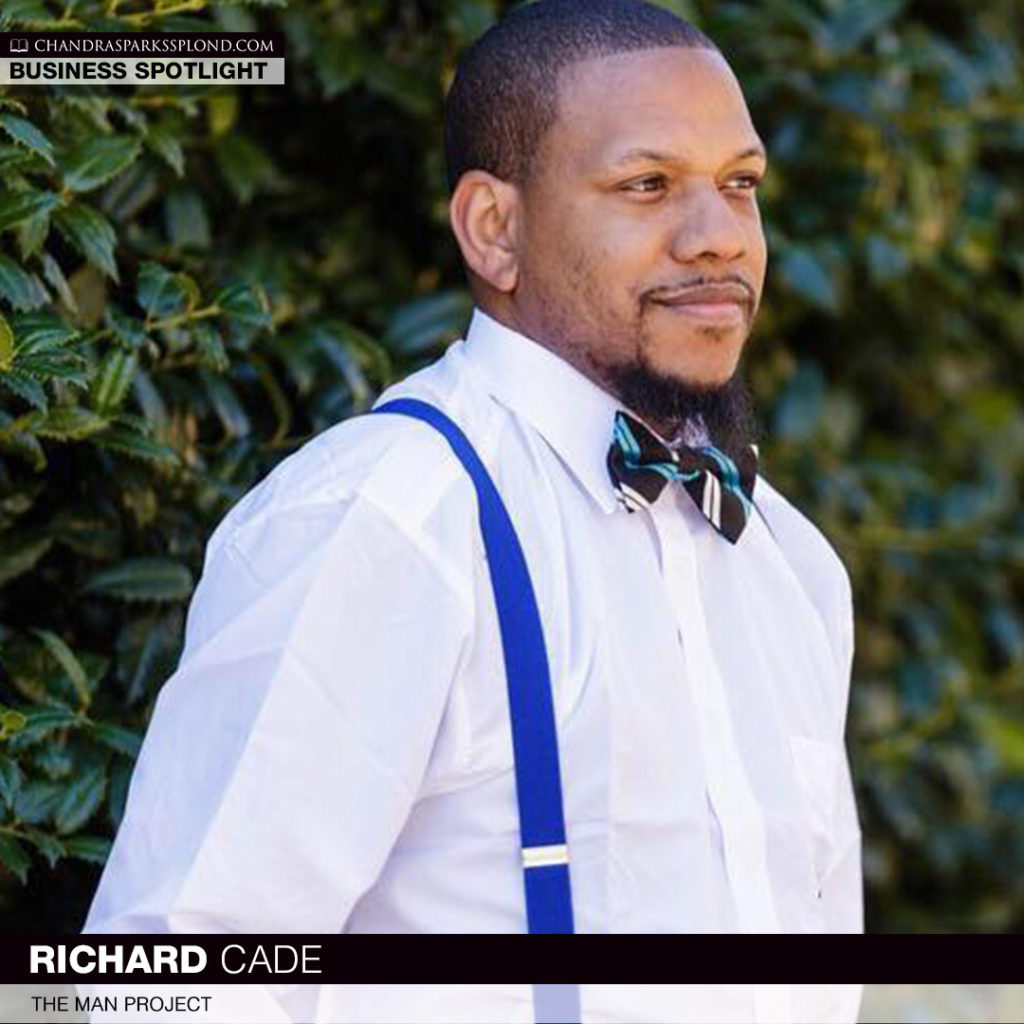 For The Man Project mentorship program founder Richard Cade, raising God-fearing young men is more than a project, it's a way of life.
"I have always been committed to sharing my life experiences to help others, but especially to help young men avoid making poor life choices. I created The Man Project: Influence Today For a Better Tomorrow™ mentor/empowerment programs, which are educational programs designed to empower males to make better life choices and to deter them from a life of crime, therefore, keeping them out of the revolving doors of the criminal justice system," he said.
The group, which was started more than a year ago, caters to males from ages 10 well into adulthood, Cade said. Currently it has about 17 mentees.
"Our program is here to help encourage and inspire men to push them to be the best they can be in their homes, work, school, and community…So many times we see support groups for women (retreats/ summits/ conferences). I respect and admire that, but I'm striving to be a product of faith to our young men and fathers to understand the importance of their presence in the community, homes, and churches. The Bible says in Proverbs 27:17 (NIV), 'As iron sharpens iron, so one person sharpens another,' so I want to be a tool to get connected and uplift my fellow brother."
Cade is using his life as a source of encouragement.
"The biggest thing I want young men and boys to learn from me is even when those closest to you seem not to believe in your dreams…believe in yourself, and…no one can take that self-worth away," he said. "I believe the investment of The Man Project will impact at the most basic level of understanding that an individual will mature into a new normal and become a productive citizen in society, which is our goal."
In addition to ongoing events, The Man Project will host the Boys II Men camping trip June 9-11, 2017, at Oak Mountain State Park for young men between the ages of six and 17.
"We're inviting all fathers and father figures to bring young males for a weekend of enrichment, encouragement, and enthusiasm to help strengthen our community toward each other," Cade said.
For contact regarding the mentorship program or to participate in upcoming camping trip, email The Man Project at [email protected] or call 205-421-3067.