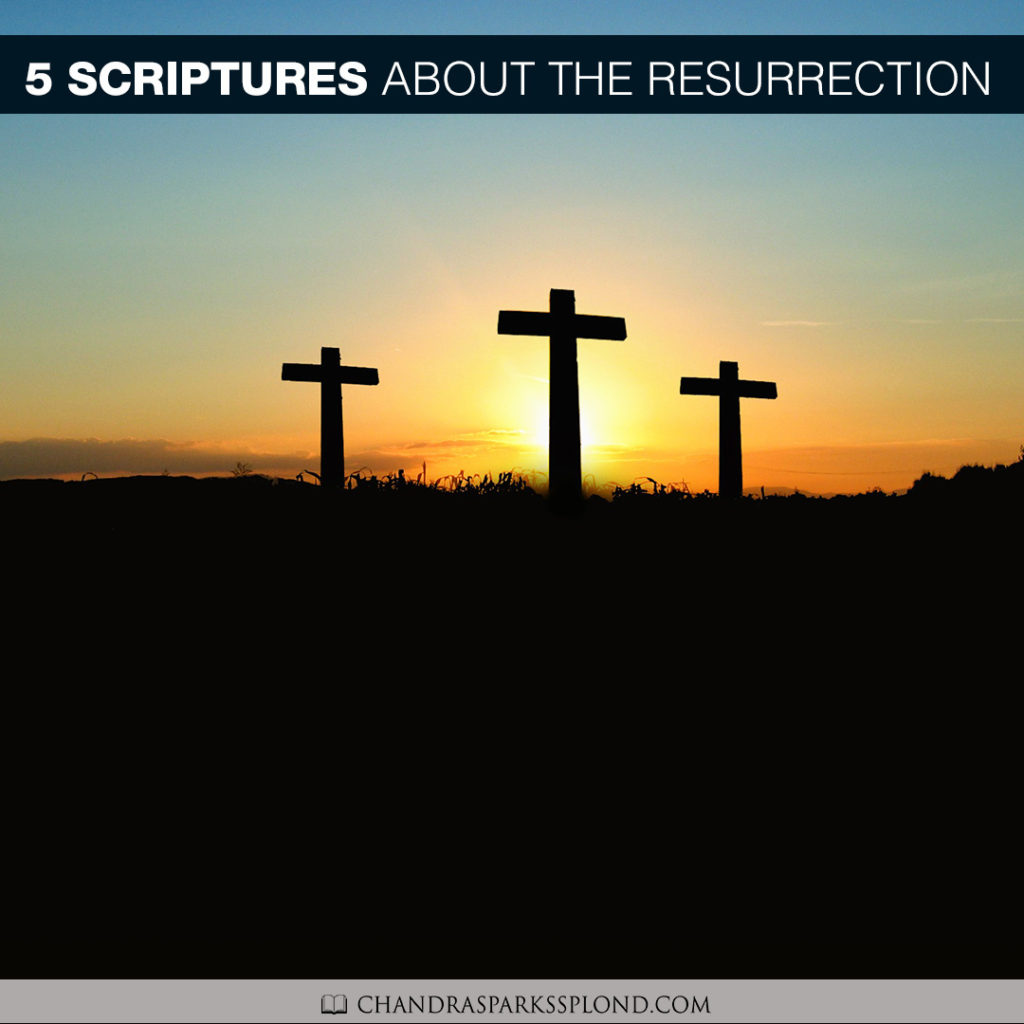 It is hard to believe the Easter is almost upon us. Here are a few scriptures to help prepare your heart for the Resurrection.

Acts 4:33
With great power the apostles continued to testify to the resurrection of the Lord Jesus. And God's grace was so powerfully at work in them all.
Matthew 28:18-20
18 Then Jesus came to them and said, "All authority in heaven and on earth has been given to me. 19 Therefore go and make disciples of all nations, baptizing them in the name of the Father and of the Son and of the Holy Spirit, 20 and teaching them to obey everything I have commanded you. And surely I am with you always, to the very end of the age."
Mark 16:5-7
5 As they entered the tomb, they saw a young man dressed in a white robe sitting on the right side, and they were alarmed. 6 "Don't be alarmed," he said. "You are looking for Jesus the Nazarene, who was crucified. He has risen! He is not here. See the place where they laid him. 7 But go, tell his disciples and Peter, 'He is going ahead of you into Galilee. There you will see him, just as he told you.' "
John 19:29-30
29 A jar of wine vinegar was there, so they soaked a sponge in it, put the sponge on a stalk of the hyssop plant, and lifted it to Jesus' lips. 30 When he had received the drink, Jesus said, "It is finished." With that, he bowed his head and gave up his spirit.
Luke 23:44-47
The Death of Jesus
44 It was now about noon, and darkness came over the whole land until three in the afternoon, 45 for the sun stopped shining. And the curtain of the temple was torn in two. 46 Jesus called out with a loud voice, "Father, into your hands I commit my spirit." When he had said this, he breathed his last. 47 The centurion, seeing what had happened, praised God and said, "Surely this was a righteous man."