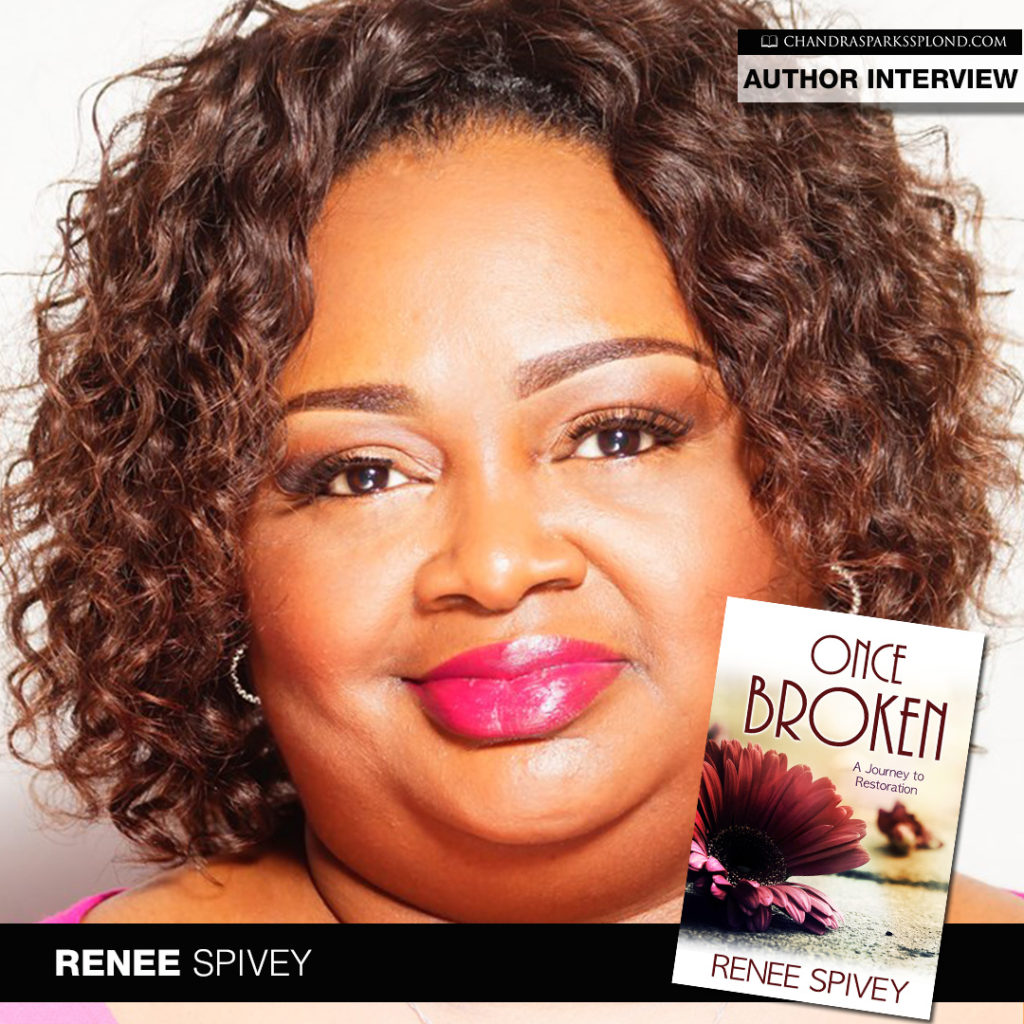 Renee Spivey has learned that God can truly create beauty from the ashes. She is using her experiences to minister to others in her first book, Once Broken…A Journey to Restoration.
Tell me about your book, Once Broken…A Journey to Restoration.
Never in my life could I've imagine I would be on the inside of a prison cell, but sure enough in 1995, that is exactly what happened. You see, I was the ultimate good girl—perfect student, church-going, never got in trouble girl. I also was an outcast, never fitting in. Even though I knew better, it was really easy for me to succumb to peer pressure.
Little did I know, being popular was not all it was cracked up to be. I should have "stayed in my lane." But common sense did not prevail, and I found myself in a situation that would change my life forever. It was the worst time, but yet it ended up being exactly what I needed to get my life back on track.
Thankfully, the story didn't end there. Come along for the ride in Once Broken…A Journey to Restoration!
Why did you decide to write it?
It took almost 20 years to decide to tell my story.  I was ashamed of my past.  It is only recently that I felt compelled to finally share my life, my testimony.  I decided to write my story because I believe there are others who can benefit from hearing that someone with a criminal past does not have to settle for a mediocre life or be hindered by the life that society dictates that we have.
What do you want readers to learn from your story?
My book is all about transparency, encouragement, and empowerment.  When people are reading this book, I want them to be inspired to step out from the shadows of their past into a brighter future.
I want everyone who reads this book to see the power of God working in my life and know that the same can happen for them.
What do you want readers to learn from your life?
I want readers to know that I am more than a number.  I refused to become a statistic, and I did whatever it took to prove that, such as by going back to school to get a college degree, forming my own web and graphic design business, and most recently, forming my non-profit corporation that will help others who may have a past like mine to achieve whatever goals they have in life.
What has been the biggest lesson you have learned from all that you've experienced?
The biggest lesson I have learned is that no matter what obstacles you may face in life, there are always opportunities available to overcome those obstacles.  Your past does not determine your future.

What's next for Renee Spivey?
I plan to continue growing my ministry, We Are Women of Worth Ministries, Inc., and maybe, just maybe, another book in the near future.
Do you have anything you would like to add?
I would like to thank you for this opportunity to share a little more about myself, my book and my ministry.
To learn more about  Renee Spivey, co-founder of We Are Women of Worth Ministries, Inc., connect with her online or via social media.
http://www.wearewomenofworth.org
http://www.themastersvessel.com
http://www.twitter.com/empoweredwow
https://www.facebook.com/reneesmithspivey
http://www.instagram.com/renees1971