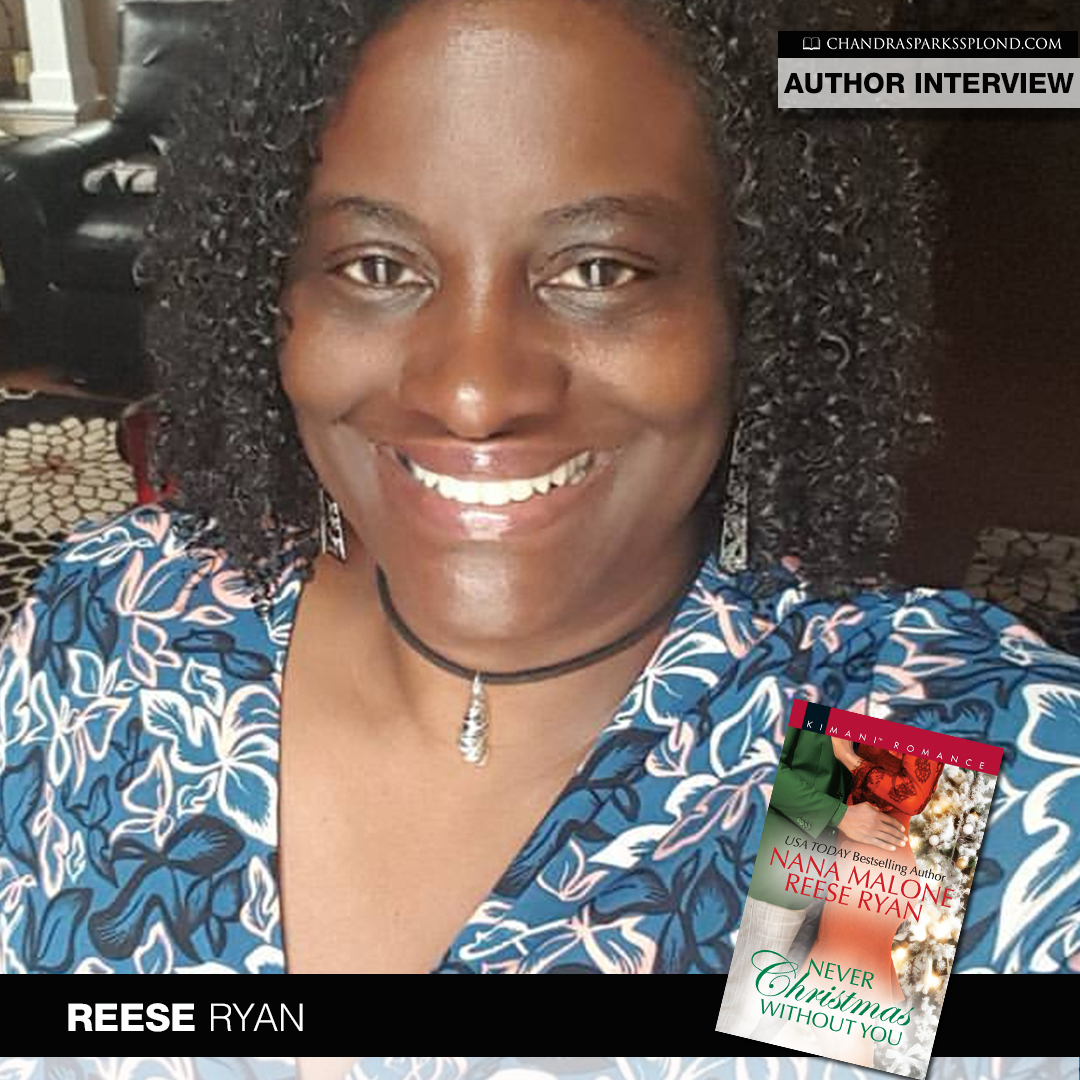 It's only September, but for romance author Reese Ryan, it's beginning to look a lot like Christmas. I recently spoke with Ryan about her latest release.
 Tell me about your novella, His Holiday Gift, which is featured in the Never Christmas Without You anthology.
When Pleasure Cove's prodigal son returns home for the holidays, he meets the daughter he never knew about and falls for the one woman who hoped never to see him again.
Why did you decide to write it?
The story came to me as I mapped out a different small-town series. When I pitched the series to Kimani, the team liked that it was a different take on the secret baby trope and asked that I make it my holiday novella.
What do you want readers to learn from the story?
This novella deals with a lot of important issues. Fatherhood. Complicated family relationships. Self-forgiveness. Forgiveness of others. Letting go of the past. My hope with every story is that readers come out of it either feeling that someone gets them and has compassion for their situation or with more empathy for another's situation. Especially people with a very different experience than their own. It would be even better if they felt both.
What do you want readers to learn from your life?
Three things: The importance of love and compassion, the need to speak up when you see injustice and it's never too late to go after your dream.
Who is your favorite romance author and why?
I honestly don't have a single favorite romance author, and my list of favorites is fluid. However, some of the authors I really enjoy reading are Robin Covington, Delaney Diamond, Julie James, Marie Force, Beverly Jenkins, and right now I'm obsessed with Maisey Yates.
What's next for Reese Ryan?
I've got a lot going on in the next several months. In addition to the holiday anthology release on September 19, I'm one of eleven Harlequin authors who are part of a dramatic weekly serial that kicks off on Sunday, September 3. My episode—Episode #4—will be released on Sunday, September 24.
Playing with Seduction, the next book in my Pleasure Cove series will be available on December 19.
My last title with Kimani Romance—part of the Millionaire Moguls multi-author series—hits shelves on March 20, 2018.
The first two titles in my new Bourbon Brothers series with Harlequin's Desire imprint will be released in 2018.
And by the end of 2018, I hope to release the next two books in my Playing by the Rules series set in London.
Do you have anything you would like to add?
Dash and Mikayla's love story in His Holiday Gift is sweet and sexy, funny and emotional. I hope readers will enjoy their story and fall in love with little Maddie. For current readers of my Pleasure Cove series, they'll also get a chance to visit with past couples Liam and Maya and Nate and Kendra and their families again.
To learn more about Reese Ryan, visit her website or connect with her on Facebook, Instagram or Twitter.
Use my affiliate link to purchase your copy of Never Christmas Without You.