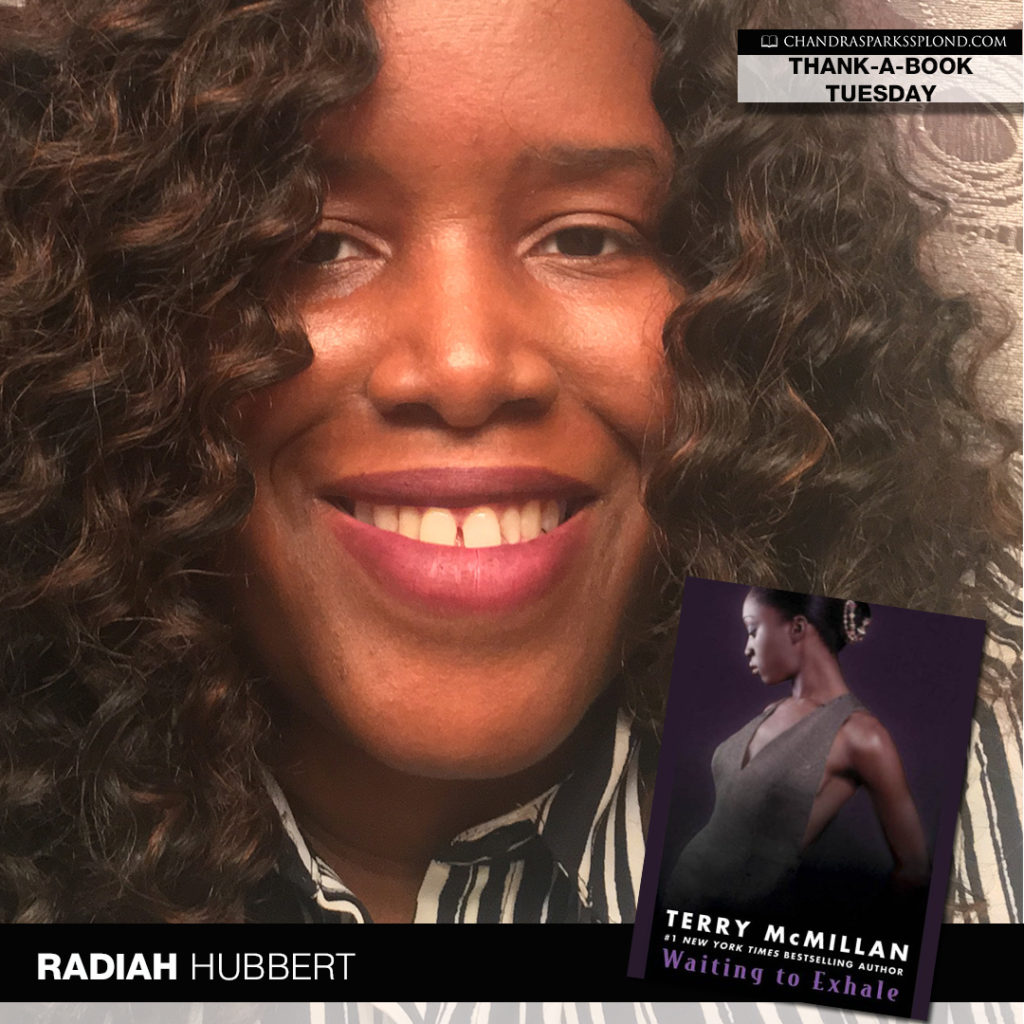 Book reviewer and book event planner Radiah Hubbert has the book that changed her life to thank for not only launching her love of reading, but also her career.
What is the book that changed your life? Waiting to Exhale by Terry McMillan
Tell me about the book:
Waiting to Exhale is about friendship between four African-American women who lean on each other while "waiting to exhale": waiting for that man who will take their breath away.
Why did it impact you?
This was the first contemporary African-American fiction book that I ever read. I was a 19-year-old college student reading this book. At the time that I read it, I was thinking I hope I never have to go through any of this relationship drama in my 30s. LOL! Also, it made me look for other books written by black authors. This is how my love of reading started.
Is there anything you would like to add? The years after Waiting to Exhale was released, it seemed as if the industry was flooded with the same type of four or more girlfriends type books. Some books even had similar covers. But Waiting to Exhale is the book that fueled the modern women's African-American fiction genre.