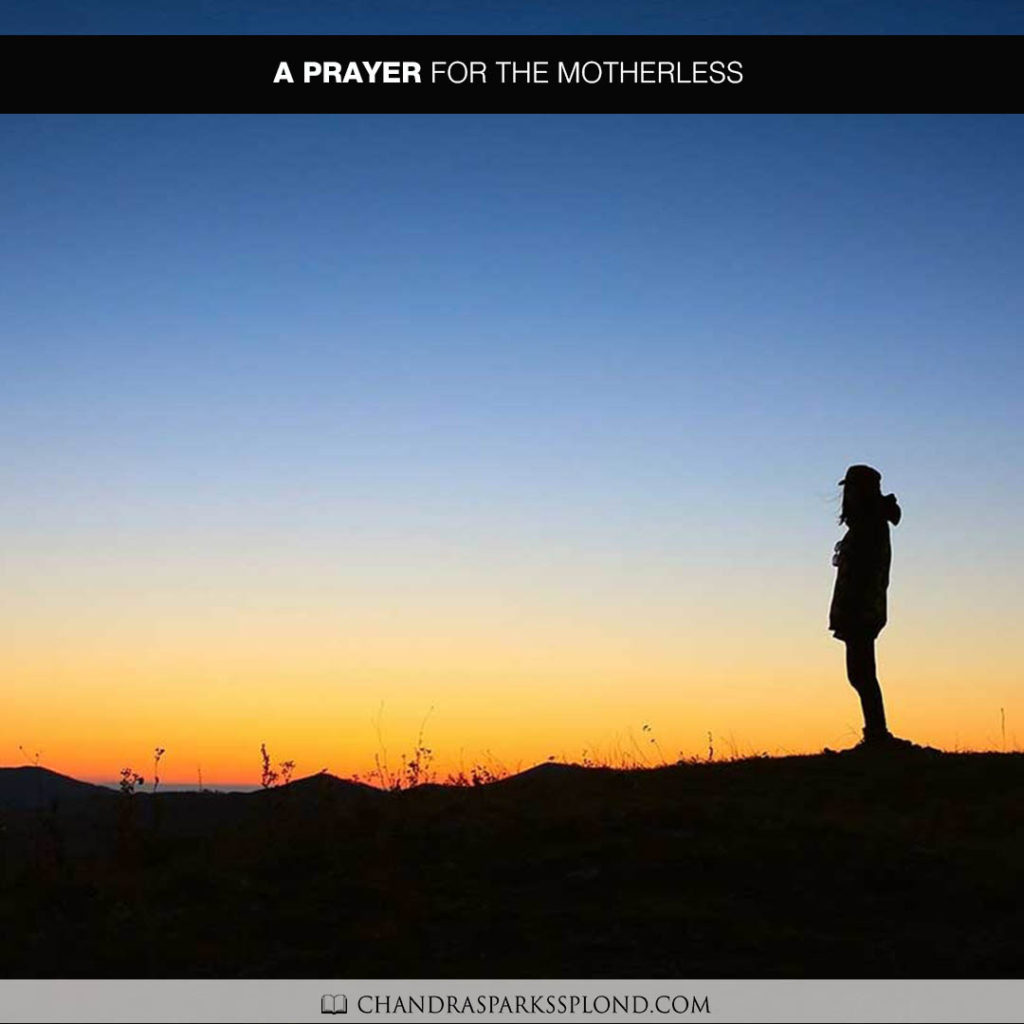 For the last 22 years, Mother's Day has been somewhat bittersweet for me. Admittedly, it has gotten easier since I became a momma myself, but at some point a little sadness always seems to creep into the day. I know there are so many people in my position who have lost their mother or mother figure, so today, please join me in saying a prayer for the motherless.
Dear Heavenly Father,
We thank you for this day. We thank you, Lord, for your many blessings. We thank you for allowing us to see a new day. We come praying that you will be with those who have lost their mothers as another Mother's Day approaches. For so many people Mother's Day is not easy, so we come right now asking you to bless them. Whether the relationship was amazing or needed some work, we know that losing your momma is hard. Today, we ask that you give those who have lost their mothers an extra measure of strength, bless them with a special memory that reminds them of the good times. Open our eyes so that we can stand in the gap. If they need a hug, bless us to give it. We ask that you would fill the hole that exists in their heart.
Lord, we know there is nothing like a mother's love. Whether these women were our mothers biologically or whether they have stood in the gap as a mother figure, we thank you for them and the blessing they were and continue to be in our lives. We thank for the lessons they taught us, for the love they gave us, and for the memories we hold dear. Bless those who have lost a mother this Mother's Day not to focus on what they've lost but they impact their mother made on their life. It's in Jesus' name that we pray. Amen.