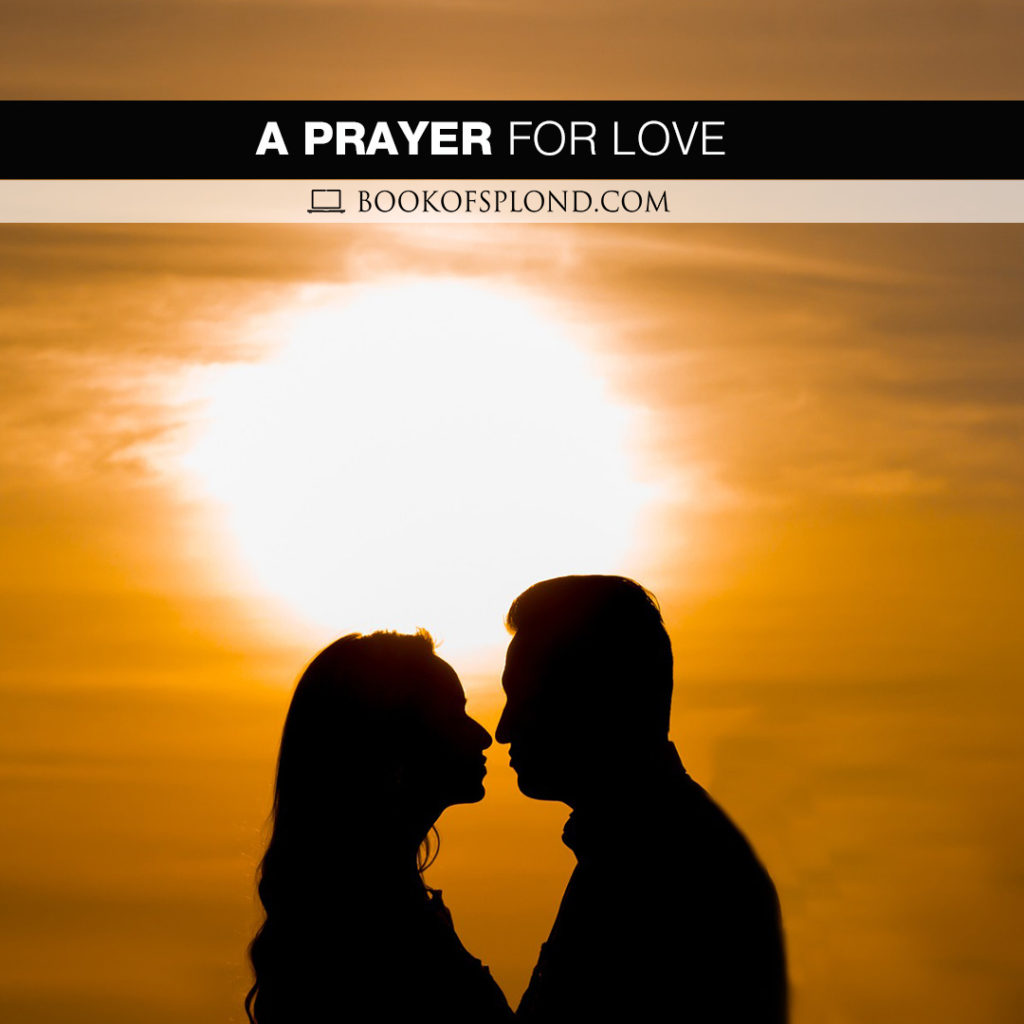 Please join me in saying a prayer for love.
Dear Heavenly Father,
I thank you for the opportunity to come before your throne of grace and for the opportunity to pour out my heart to you. I thank you for blessing me to have people who love me unconditionally in my life. Forgive me for the times I take that love for granted or for when I don't show it to those I love in a way they can clearly perceive. On those days when I don't feel like being bothered, give me patience and show me how to love in spite of. Help me to always remember that being loved is a gift and a blessing. Show me how to express my love for others in ways that they understand, even when I feel they don't deserve it, and to step outside of my comfort zone of just showing love in ways that are easy for me.
Lord, since you already know my heart and nothing I do is hidden for you, I feel the need to pray for those who desire to love and to be loved. Whether they want to experience the love a of spouse, a child or a friend, if it's your will, bring people into their lives who love them unconditionally and help them to never take that love for granted. Help us all to remember what a precious gift love is.
Lord, there are some days where I just don't feel worthy of love or being loved. During those times, no matter what I'm going through or how unlovable I feel, help me never to forget that you love me so much that you gave your only begotten son for me, and because I believe in you, I have everlasting life. Help me never to forget that the love I receive from others pales in comparison to the love you have for me.
Thank you, Father, for your love. In Jesus' name I pray. Amen.