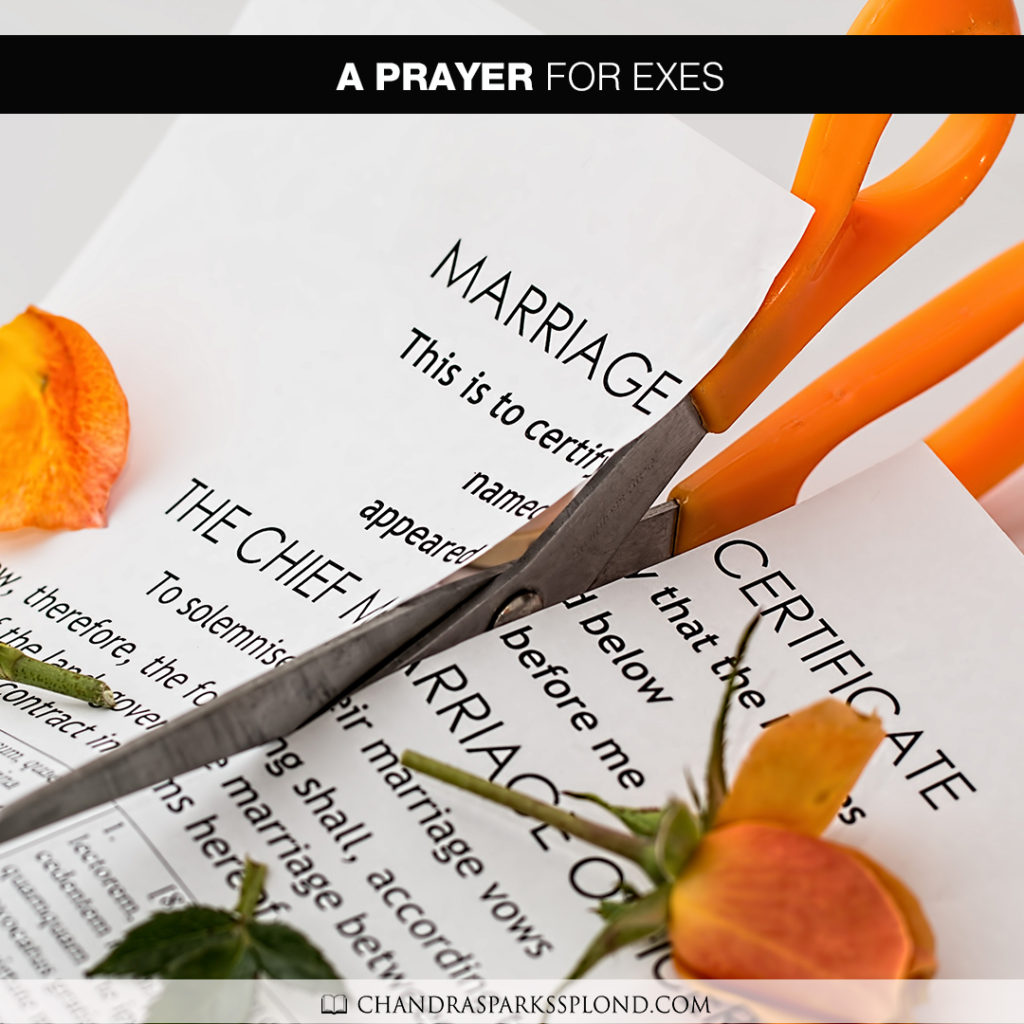 Did you roll your eyes when you saw the headline for this article?
I know I did when the Holy Spirit first laid it on my heart a few months ago to write a prayer for exes. Notice I said a few months ago. I've been putting writing this off for a while, but I keep getting convicted, so I know I need to be obedient.
Just so we're clear, when I say exes, I'm not just talking about men. I'm also talking relationships with friends that have ended. If I'm being honest, the loss of some of those has been more painful than the breakup with an ex-boyfriend (or in even an ex-husband). This is something with which I still struggle. Anyway, I'm procrastinating. Today, please join me in saying a prayer for exes.
Dear Heavenly Father,
Thank you for this day. Thank you for all your many blessings.
Lord, Your Word tells us in Luke 6:27–28 to Love our enemies, do good to those who hate us, bless those who curse us, and pray for those who mistreat us. I come to you this day praying for my ex. Whether it's a man or a friend, I ask that you bless them right now in whatever areas they need blessing. Lord, free me of any residual hurt or disappointment that I might be carrying as a result of the loss of this relationship. Help me not to view others who want to bring good to my life through the lens of someone who may not have necessarily had my best interest at heart. Help me to see this person through your eyes, Lord. I thank you that this person crossed my path for whatever reason. Bless me to see their presence—or lack thereof—as a lesson, not a loss. It's in Jesus' name that I pray. Amen.