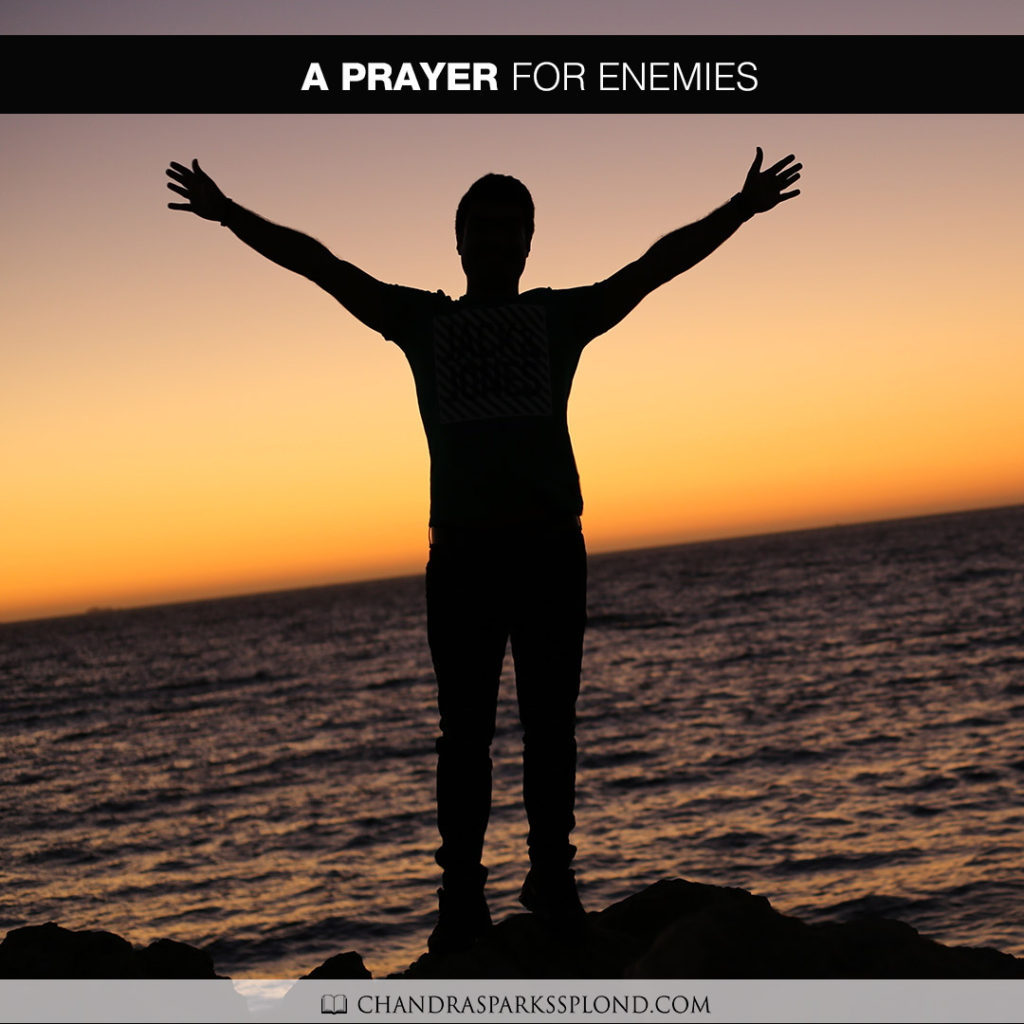 During Bible study last week, my pastor mentioned that it takes a mature Christian to pray for your enemies. It got me to thinking that of all the prayers I've offered on my blog, I've never done one for enemies. We all have them, so here goes.
Dear Heavenly Father,
We come before you today praying for our enemies.
It's not always clear why people don't like us or have issues with us, Lord. We come asking today that you would touch their hearts and minds. Give them a spirit to want to treat people right. If there are issues that need to be resolved between us, bring them to my attention, and give me the courage, strength and heart to discuss it with my enemy in a mature manner. If there is something going on that's beyond my control, that really has nothing to do with me, Lord, I pray you would make my enemy my footstool as you say in Psalm 110:1.
Lord, as humans, we all have a desire to be liked. It is not fun when we have people who don't like us for whatever reason or who are setting out to defame our name, character or reputation for selfish gain. Help me to take the high road. Help me to not develop a spirit of anger, vindictiveness or maliciousness because of what someone else is treating me. Help me instead to treat them with love and kindness. When they encounter me, may they see you.
Lord, I thank you that even during this time, you are with me—that even when people turn their backs on me, you will never leave nor forsake me. I thank you for being a friend to the friendless and that even this situation with my enemy will be used for my good. Please bless me not to fail to give you all the honor and the glory. In Jesus' name I pray. Amen.
Please follow and like us: