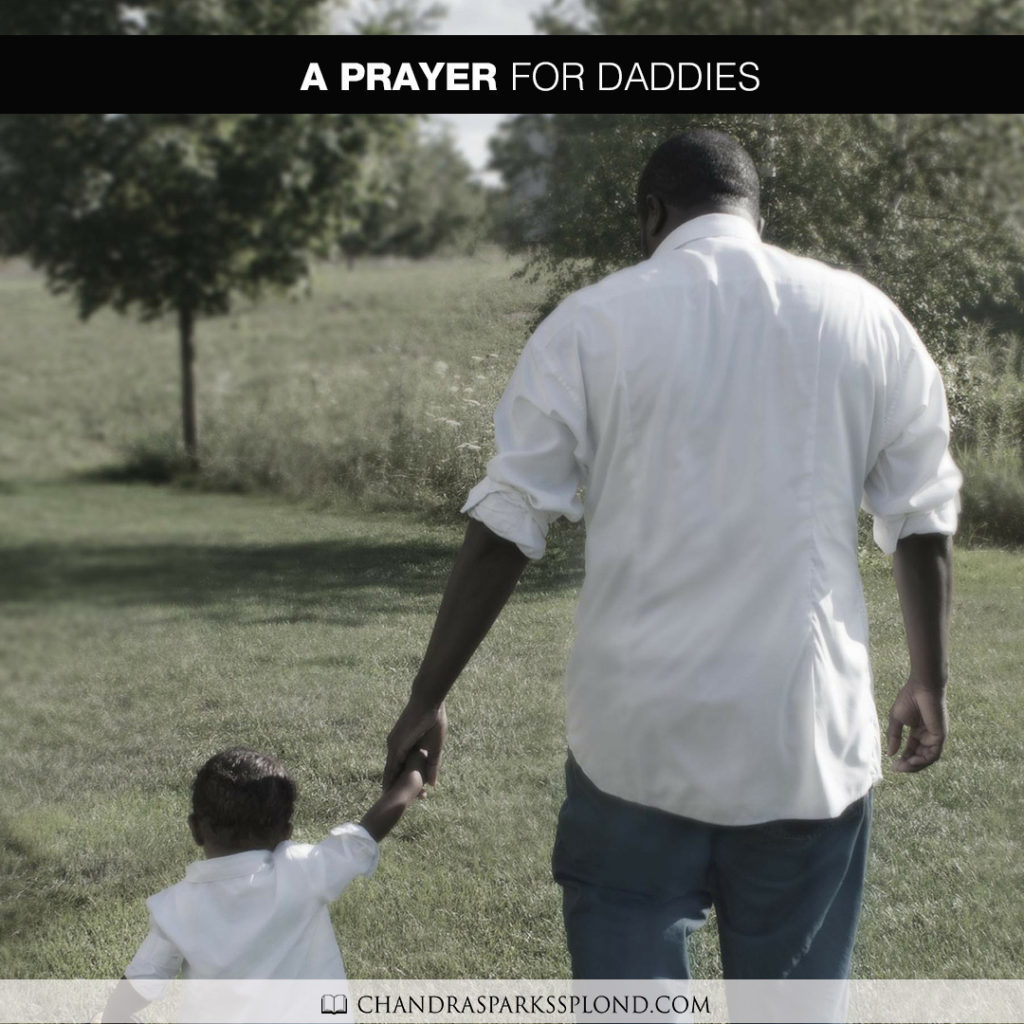 With Father's Day right around the corner, please join me in praying for daddies and daddy figures.
Dear Heavenly Father,
We come before you thanking you for this day and thanking you for your many blessings. Lord, today we want to lift daddies up to you. We know sometimes in the black community daddies get a bad rap. We often focus on the deadbeats or the absent fathers, but today, Lord, we want to lift up those daddies and daddy figures who are present each and every day and who are trying to raise their kids in a way that's pleasing to you.
Lord, we thank you for the men who make their children a priority, who teach them right from wrong, who love them and care for them with a love that only a daddy can give. We thank you for those men who strive daily to make a positive impact in their homes and in their communities. We thank you for the ones who serve as a positive example to their children of what a "good man" looks like. We thank you for the daddies who take time out to comb hair, get their nails polished and have tea parties with their daughters and those who will get down on the floor and wrestle with their sons. We thank you for those who get up in the middle of the night to give medicine and offer prayers, who offer hugs and kisses more readily than they do punishments, who will step outside their comfort zone, and who go to work every day to make sure their kids are cared for.
Lord, we thank you for the daddies who sometimes feel as though they have no clue what they are doing, but who try their best to raise good kids. We thank you for the ones who never had kids biologically, but who have stepped into the role of daddy financially and physically for the kids who needed a daddy.
We thank you for the great men you have put in our lives. We thank you that because of these men we have daddies' girls and little boys who want to be just like their daddies when they grow up. We ask your blessing this day upon the awesome daddies you have placed in our lives. Lord, for the ones who are lacking, we ask that you would prick their hearts and make them desire to be better and do better. For the daddies who have gone on to glory, we thank you for blessing them to be a part of our lives. We thank you for being a shining example of what a good daddy looks like and for loving us in spite of ourselves. It's in Jesus' name we pray. Amen.