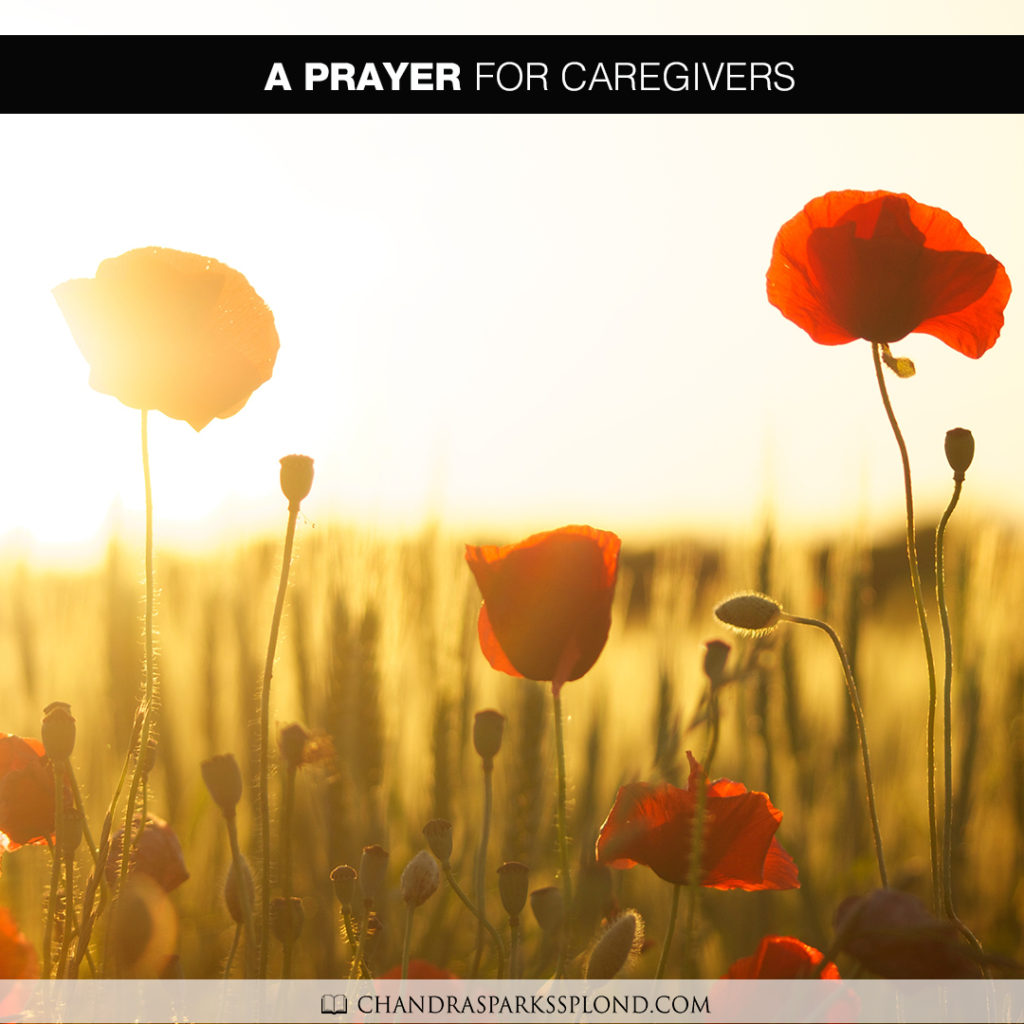 A few weeks ago, after I asked you to join me in praying for our children, a reader of the blog reached out to me to tell me how much the prayer blessed her. She went on to explain that she is a part of the sandwich generation, where she is caring for both her children and her parents. It hit me that there are so many people who have taken on the role of being caregivers to not just kids, but also to parents. Today, please join me in saying a prayer for caregivers.
Dear Heavenly Father,
Thank you for this day. Thank you for your many blessings. Thank you for this opportunity to gather together again before your throne of grace.
Lord, we come before you this day praying for caregivers. So often we focus on the ones receiving care without acknowledging the ones caring for them. We know these days that caregivers take so many forms. Whether they are caring for special needs children, elderly parents or a sick spouse, we ask your blessings upon them. We ask that you provide them with the resources they need to be all they need to be for the people who need them the most.
When they are tired, give them an extra boost of strength and a good night's rest. When they themselves need to be cared for or just a listening ear, provide them with someone to fill this role. If they are dealing with an ornery parent or stubborn child, bless them with an added dose of patience. If they are lacking money or food or the resources to meet basic human needs, bless them. If they need medical assistance, open doors that no man can open and bless them. Whatever needs they have that we don't even know to ask for, Lord, I ask right now that you would bless them so much that they don't have room to receive.
Lord, we thank you for the caregivers that have been placed in our lives and for the important role they play. It's in Jesus' name that we pray. Amen.