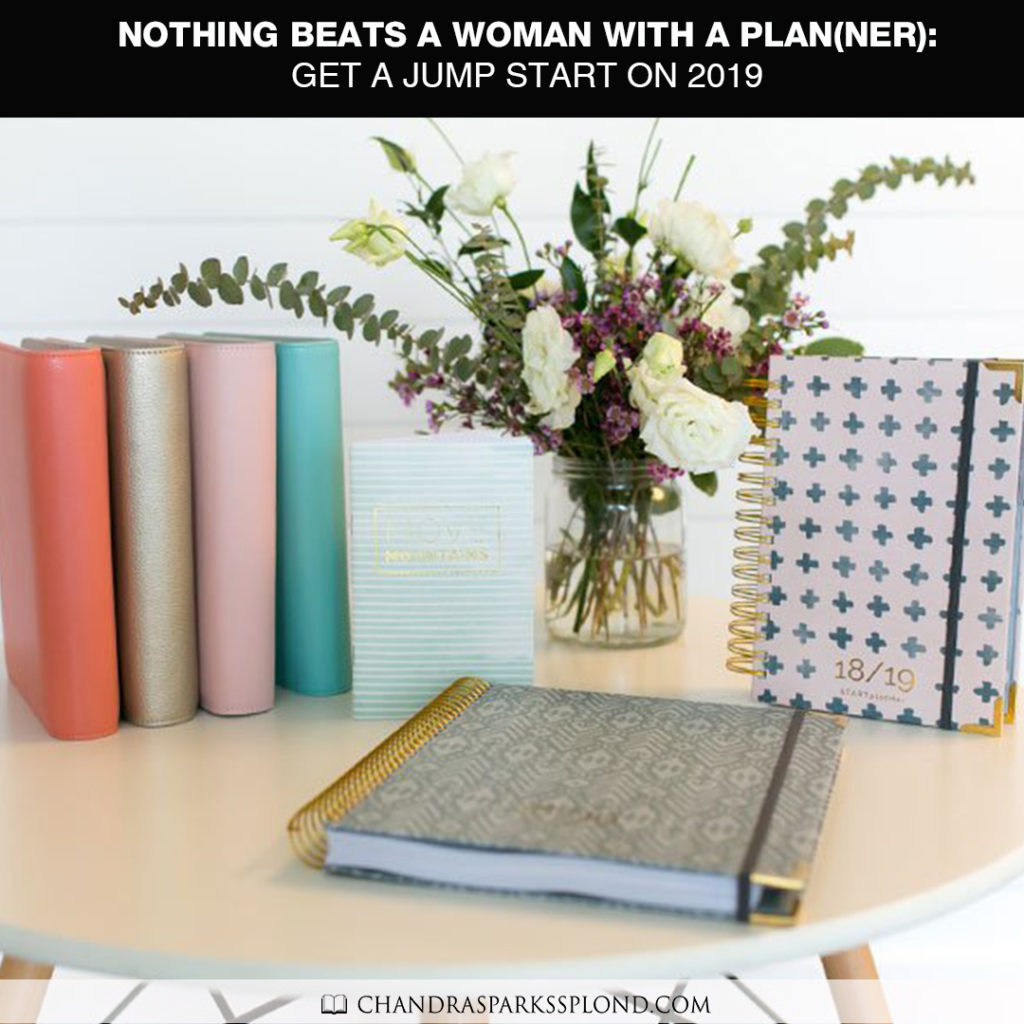 I'm a planner by nature, so it's no surprise that as we inch closer to September, my mind is already on my organizational planner needs for 2019. If you know even a little about me, you know I live by my organizational planner—pretty much everywhere I go, it goes—and I'm always looking for ways I can be more productive.
Here are a few planners I've found that you may enjoy. I haven't been compensated for any of these recommendations, but if any of the companies want to send a planner my way, I won't be mad. 😊
Start Planner
I've been stuck on Start since I ordered my first planner from them last year. The company, which was founded by Kristy Dickerson, offers a number of planner options, all crafted with useful content and creative design to meet the demands of today's busy lifestyle. They also offer wedding planners and student notebooks.
I love the Fancy Pants binder system, which allows you to customize the planner, but they also offer a spiral-bound version called Hustle in a daily or weekly option. The pages allow you to plan for daily, monthly and yearly activities. There's space for weekly meal planning and grocery lists, as well as goal setting, budgeting and financial planning. On the daily pages, there's space to track your workouts, vitamin and water intake and write inspirational quotes. They also have plenty of accessories to pretty things up, as well as free and paid printables.
Established in 1986, Webster Pages offers everything from planners to notebooks in a variety of sizes and beautiful colors.
I've been using one of the A5 Color Crush planners for the last year, and it's as durable as it is pretty. You have the option of buying only the binder or one of the planner kits in personal or A5 size, which includes a binder, 12-month non-dated monthly and weekly inserts, a page marker, and patterned dividers. If you're into travel or composition notebooks, they have tons, and you have the option to monogram lots of their products.
Canva
If you want to try your hand at creating your own planner, then check out the templates on Canva. As often as I've used the site to design things for social media and other projects, I didn't know planners were a feature until one of Canva's sales reps reached out to me. They offer a lot of cute options for your daily, weekly and monthly planning needs.