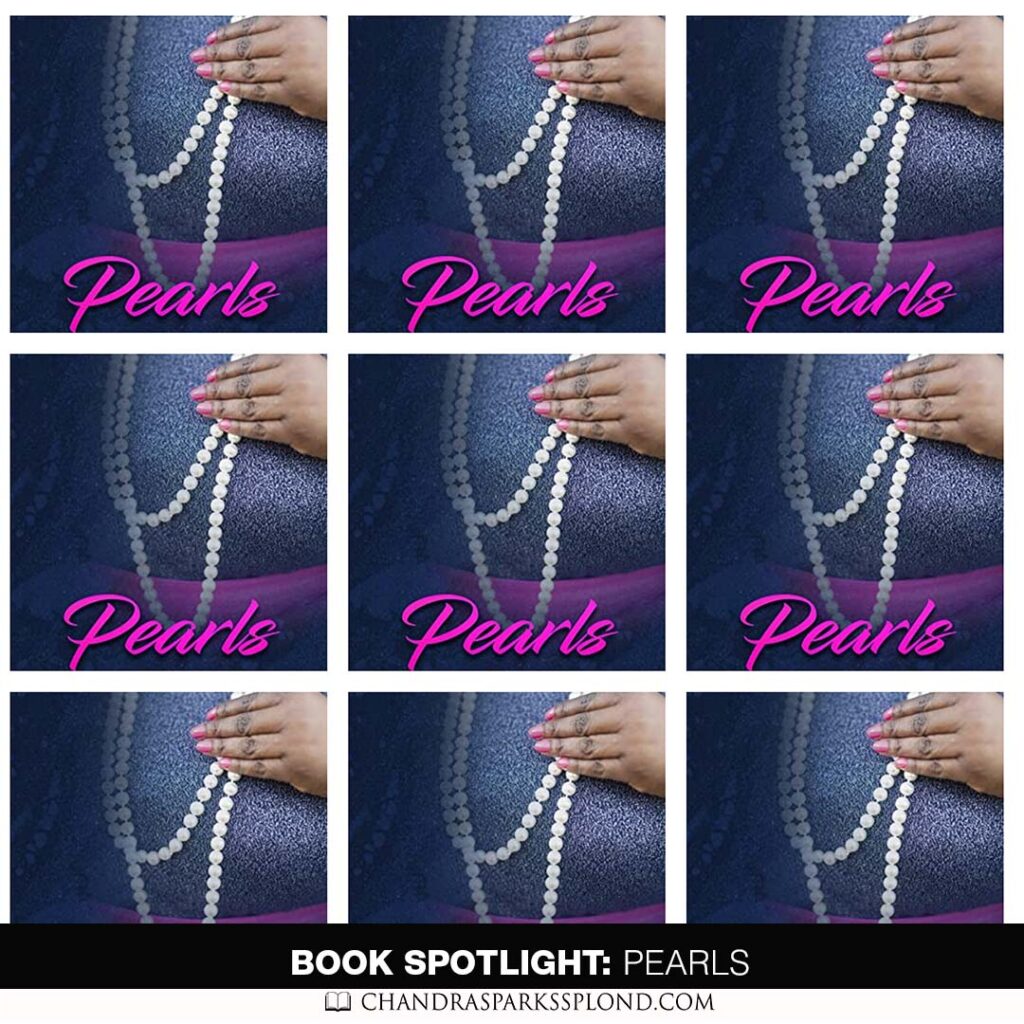 It's time for my monthly feature spotlighting nonfiction I love. This month, it's Pearls by Sharvette Mitchell et al.
About the Book
PEARLS is a collection of advice and guidance for women who want to excel in various areas of their life, career, and business.
In this engaging combination of intimate stories, thought-provoking guidance, strategic advice, and practical tips, eleven emerging leaders share pearls of wisdom.
By the end of PEARLS, you'll walk away with a collection of invisible pearl necklaces that will make you feel empowered. You will have a renewed sense of direction and confidence to face what's next for YOU.
About the Compiler:
Sharvette Mitchell works with small businesses to enable them to build their marketing strategy so that they generate more revenue with an amazing brand. She does this in a couple of ways by focusing on their visibility, marketing, and branding through one-on-one consulting, group coaching programs based on her trademarked framework, THE PLATFORM BUILDER®, speaking, and events.
Sharvette is a graduate of Virginia Commonwealth University with a Bachelor of Science in Marketing. She brings to the table, 25 years past experience in corporate America in the field of training & development and Consumer Compliance for a global bank.
Sharvette has been featured in publications such as AARP, Huffington Post, HOPE for Women Magazine, CEO Magazine, Rescue A CEO Blog & Sista Sense Magazine. Sharvette has also been seen on CBS 6 Monday Motivation, CBS 6 Virginia This Morning, The CW Network, and Comcast Cable.
In addition, she is an ICF Professional Certified Leadership Coach, a past member of the Board of Directors of James River Writers, and a former recipient of the ACHI Magazine's – Radio Personality of The Year Award.
For over 14 years, she has hosted a weekly talk radio show, The Sharvette Mitchell Radio Show, that airs on Blog Talk Radio, Apple Podcast, iHeart Radio, and on her five LIVE STREAMING platforms. Lastly, Sharvette is the visionary author of five book collaborations, PROPEL, POUR, PURSUE, PEARLS, and coming Spring 2023, Prepare for PURPOSE.
Learn more at www.Mitchell-Productions.com
---
Use my affiliate link to purchase your copy of Pearls.