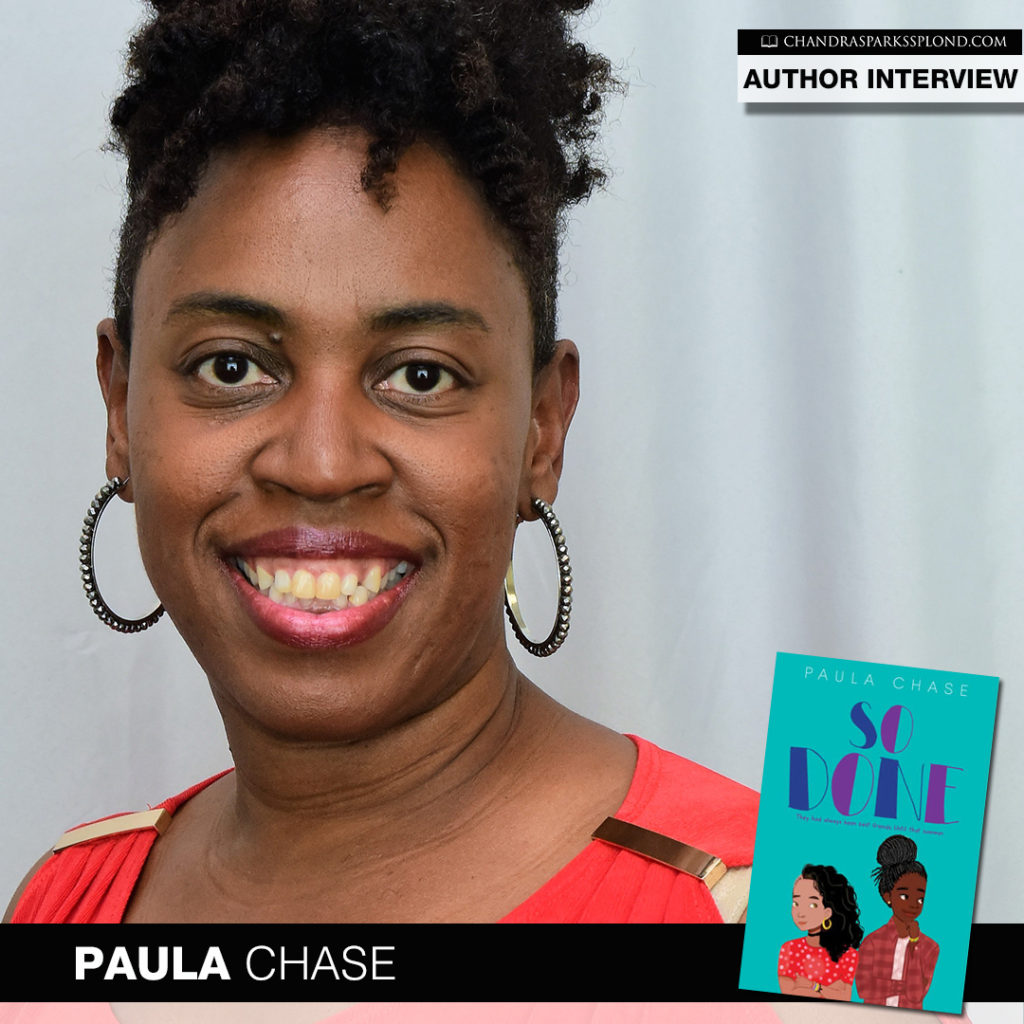 Author Paula Chase makes her middle-grade book debut with So Done, a novel about friends who reunite after a summer apart.
Tell me about your latest book.
So Done is about two girls that have been friends for as long as they can remember who find their friendship at a crossroads. We rarely tell young people that relationships often have a start, middle and end. We sort of plant this seed that friendships are forever. Mila and Tai are realizing that may not be the case, especially when one person may want the friendship more than the other. Adding to their issues are auditions for a new talented and gifted dance program, which could serve as a bridge to mend their friendship or the catalyst for its end.
Why did you decide to write it?
Every one of my books is written for the same reason: I want kids like my characters to see themselves reflected in contemporary fiction and I want kids who don't look like them to be exposed to their culture and how they navigate the world. My YA series was primarily about being Black in the suburbs—another underrepresented segment in children's literature. But So Done is about those kids from a low-income city neighborhood. It's still an inherently suburban city low-income neighborhood, but the dynamics of it are different from those in my YA series.
What do you want readers to learn from the story?
You used the L word. Let me be honest: I'm not the author who sets out to teach anything. And yet, I have no doubt readers will learn from Mila and Tai's experience. What they'll learn…I have no idea, as every reader will come to this book with their own baggage and perspective. I only want them to walk away thinking about what the girls went through and look to their own experiences to assess how they would or wouldn't have handled it.
What do you want readers to learn from your life?
Maybe I'm shy of the word learn because it evokes a purposeful mission on someone's part to teach. And I don't know that I'm doing that. But, what I hope readers take from my experiences is that the creative arts can be a viable career. If you're passionate about the arts—writing, music, dance, illustrating—then pursue it. Pursue it just like those kids who pursue being a doctor, lawyer or engineer.
Who is your favorite author and why?
I have two. Mildred Taylor and Judy Blume. I read both as a young reader, and they influenced who I am as a writer. Mildred Taylor brought the Logan family to life for me. I always felt like I was standing just outside their window witnessing their lives. It taught me how important it is to make readers care about the characters. And Judy Blume was bold and unafraid in portraying stories through the eyes of young characters. I approach my stories the same way. I don't care how taboo the topic, if it's authentic to my character, I will tackle it.
What's next for Paula Chase?
Right now, just trying to stay afloat. I still have a daytime job, and I'm still raising a daughter. I love writing and am grateful I've been able to get my work out there for readers. But, it's one of the many things on my plate. I take it day by day. When a story idea comes to me, I write a note. If it nags at me, it turns into a book. Right now, a story in graphic novel form has been nagging at me. So…we'll see.
To learn more about Paula Chase, visit her website or connect with her on social media.
Twitter:  @paulachase
Facebook: facebook.com/paulachasebooks
Please follow and like us: